ICT Initiatives
Showing 261 to 263 of total 263 records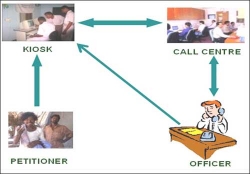 Dr V.V. Venkata Ramana
|
April 2010
Prajavani is an e-Governance initiative by the combined efforts of District Administration and National Informatics Centre in Ranga Reddy District (AP, India). The initiative is not only giving a practical shape to the Right to Information Act, but it is also creating job opportunities for the educated...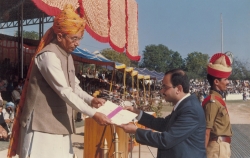 Mukesh Kr. Jha, Deepak Bhatia
|
July 2009
Situated at the South-Eastern Hadoti region of Rajasthan on the bank of Chambal River, Kota is an awesome collocation of imperial medieval age and modern industrialisation. The existing industries and the on-going development have made Kota the industrial heartland of Rajasthan. It is a well known Education...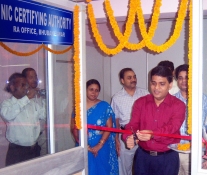 SK Panda, A.K Hota
|
January 2009
Orissa has been the leading state in India to implement NIC-GeP -electronic procurement system by leveraging the Information Technology tools & the best practices. The success story in government sector has inspired the Corporations / Government undertakings like IDCO, IPICOL, Gridco, and OMC...