Launch
Showing 176 to 180 of total 190 records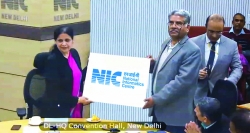 With Inputs From MEDIA INTERACTION & PROTOCOL DIVISION, NIC
|
April 2019
The year begins on a significant note with launch of standardised NIC Logo. New Year is the time to reassure commitment to attaining future goals while cherishing the past accomplishments. As 2019 rolled in, Dr. Neeta Verma, Director General, National Informatics Centre (NIC), convened a meeting...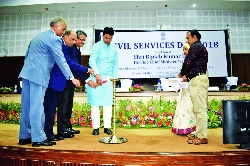 AVIK RAY, TRIPURA
|
July 2018
The Tripura Grievance Portal, Centralized Public Grievance Redress and Monitoring System, URL: (https://grievance.tripura.gov.in) was inaugurated by Honorable Chief Minister of Tripura, Shri Biplab Kumar Deb, along with the Chief Secretary, Shri Sanjeev Ranjan, IAS during the Civil Service Day celebration...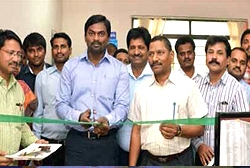 M.S. SHANTHI KUMAR, G. VIDHYA SAGAR
|
October 2017
NIC, Sangareddy is facilitating District Administration with its State-of-the-Art ICT services to leverage the e-Governance scenario in the District. The NIC District Centre has played a significant role in the development and implementation of most of the successful ICT projects in Sangareddy.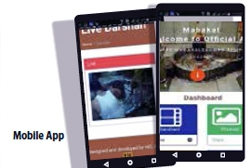 Dr. DHARMENDRA SINGH YADAV
|
October 2017
Many key eGovernance initiatives have been implemented successfully in the District to empower citizens and making Ujjain one among the prominent Districts of the State enabled through ICT. NIC District Centre has always been pro-active and pivotal in providing ICT support to District Administration...
Digital India, a flagship programme of the Government of India, aims to transform India into a digitally empowered society and knowledge economy. This programme centres on three key vision areas of Infrastructure as a Utility to Every Citizen, Governance and Services on Demand and Digital Empowerment...