Police
Showing 26 to 29 of total 29 records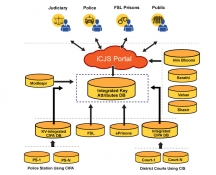 DR. SAURABH GUPTA, AJAY SINGH CHAHAL
|
October 2013
The Interoperable Criminal Justice System (iCJS) has been developed for the process of speedy justice by facilitating data-exchange between the courts, police/prosecution, jails and the forensic labs. The application has been developed by NIC for the District courts, prisons and Police...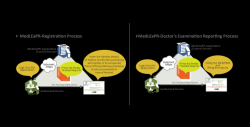 GHAN SHYAM BANSAL, RAHUL JAIN
|
April 2013
Medico Legal Examination and Postmortem Reports System (MedLEaPR) is a generic software developed by NICHaryana to facilitate computerization of MLRs & PMRs. Further, the system is workflow based, which provides requisite access security, based on roles & responsibilities...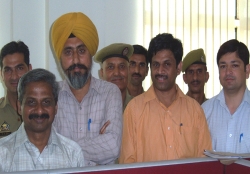 SRINIVASA SUBBA RAO, J.V. RADHAKRISHNA
|
October 2010
SMS - Short Messaging Service has changed the life of the common man, leave alone the benefits of a mobile phone, in staying connected and doing transactions while on the move. SMS integration with e-Governance applications has taken a big leap in reaching the masses renaming SMS as Smart Management...
Ajay Singh Chahal
|
January 2010
Sh. G S Gill, IPS & Director General, Himachal Pradesh Police speaks to Informatics on the various e-Governance Initiatives undertaken successfully in the HP Police Department.