ICT in States
Showing 206 to 210 of total 230 records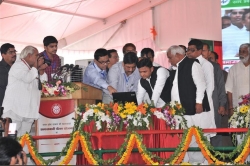 Dr. Saurabh Gupta, Anshu Rohatg I
|
January 2015
Uttar Pradesh is the most populous state in the country accounting for about 17 percent of the country s total population. It is the fourth largest state in terms of size with 75 districts and nearly 1.06 lakh villages. However, it is a little known fact that Uttar Pradesh was one of the first...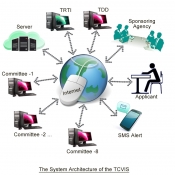 SANJAY G KULKARNI
|
April 2014
The ICT based solutions are evidently effective when implemented wholesomely for each and every process of an application. Therefore, state of Maharashtra, introduced ICT based solution to verify issued Tribe certificates in order to arrest malpractices and to ensure that benefits should reach...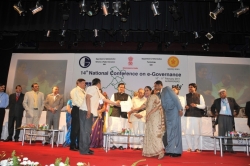 SANJAY G KULKARNI
|
January 2014
Today, Information and Communication Technology has infiltrated the remotest corners of the Earth. The Government of Maharashtra came up with an ICT based innovation to preserve the forests and the rights of those who live in these remote forest areas. Implementation of GIS and other ICT...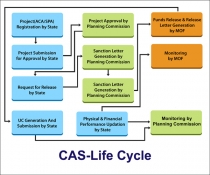 CHANANA A.K., MADHUCHANDA SAMANTARAY
|
October 2013
With altering paradigms of Information and Communication Technology, NIC Cell at Planning Commission is on a constant endeavour to cater to the diverse requirements of various divisions of the Planning Commission of India. The e-Governance movement in country today has witnessed a complete facelift...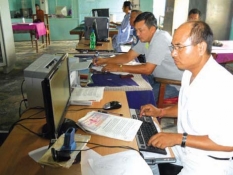 JITEN SINGH HAOBAM, TARAKISHORI RAJKUMARI
|
January 2013
Registration system in Manipur encompasses registration of documents involving changes in ownership and transactions for immovable properties as well as marriage registration with the authority concerned. This system ensures and guarantees legal ownership of title to the party.