ICT in States
Showing 206 to 210 of total 223 records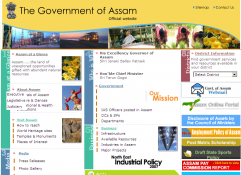 DEEPAK GOSWAMI And TASIRUDDIN AHMED
|
October 2012
NIC Assam State Centre is equipped with state of the art Network Operation Centre and a Data Centre at New Sachivalaya Complex in Dispur. The official website of the government of Assam is a rich source of information and highlights many e-governance activities of the state. The Assam Online portal...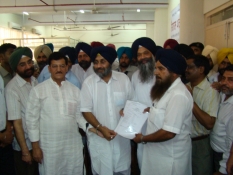 NAVNEET KUKREJA And VIKRAM JEET GROVER
|
October 2012
Punjab has maintained its growth momentum because of a number of policy measures by the state government, implementation of several vital projects and most importantly never-say-die attitude of Punjabis. ICT projects have been a significant contributor in improving citizen government interactions, modernization,...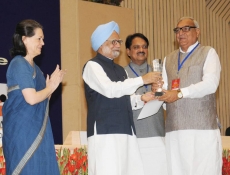 GHAN SHYAM BANSAL & POONAM GUPTA
|
July 2012
Haryana was constituted in 1966 and it is one of two newly created states carved out of the greater Punjab province as a means of creating a stronger national identity. It has been a part of the Kuru region in North India. Haryana is one of the wealthiest states of India and has the third highest per...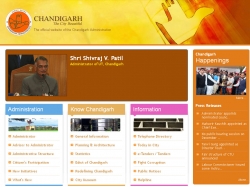 AJAY RAMPAL, VIVEK VERMA
|
January 2012
Chandigarh, symbolic of planning urbanism, was commissioned by Pt. Jawahar Lal Nehru, the country's first Prime Minister, who rather prophetically proclaimed that Chandigarh would be "unfettered by the traditions of the past, a symbol of the nation's faith in the future" and was developed...
S. K PANDA, A. K HOTA
|
January 2012
National Informatics Centre, Odisha is playing a catalytic role in implementing e-Governance projects and establishing a Networked Government for greater transparency and accountability in delivery of public services to facilitate moral & material progress of all citizens.