Awareness program on WannaCry Ransomware, Sambalpur District
A. K. Hota, Odisha
ak[dot]hota[at]nic[dot]in
|
May 20, 2017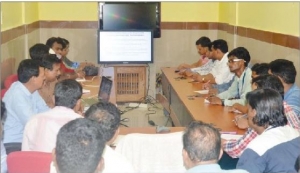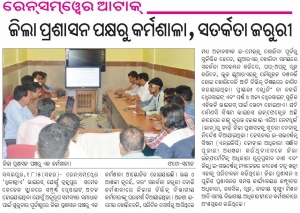 Awareness programme for prevention of Ransomware Malware attack was organized on 18/05/2017 at Sambalpur District, Odisha.   About 44 participants including Computer professionals, DEOs working in blocks, Tehsils, other Line departments participated in the workshop.
They were sensitized for prevention of Wannacry / WannaCrypt ransomware. Presentation was given to the participants on the advisory issued by Cert-In, and the advisory issued by the State Govt. They were explained the steps for blocking of ports. The screenshots were circulated to all participants for reference at their respective places.
News published in The Samaj Daily on 19/05/2017 in Sambalpur edition is attached herewith for your kind information.