ICT in States
Showing 6 to 10 of total 247 records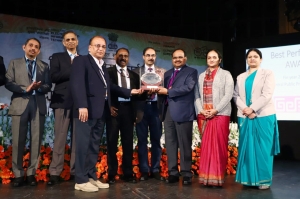 A. K. Hota, Odisha
ak[dot]hota[at]nic[dot]in
|
Feb 5, 2019
eGovernanace Journey of the decade has been eventful for State of Odisha and certainly significant is its journey in eProcurement while bringing immense change in Public Procurement System. With "Govt. of Odisha" selected as One of the Best Performers amongst...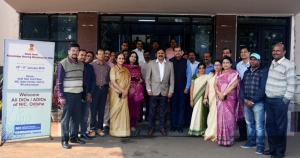 A. K. Hota, Odisha
ak[dot]hota[at]nic[dot]in
|
Jan 16, 2019
The state level DIOs meet was organized at NIC State Center, Bhubaneswar, Odisha, during 10th and 11th January 2019 in presence of Smt. Nandita Choudhury, DDG & State Coordinator, Odisha. The inaugural session was chaired by Smt. Pratibha Singh, DDG & SIO. Shri C. J. Venugopal, IAS , Principal...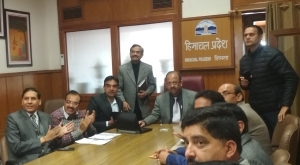 Sandeep Sood, Himachal Pradesh
sood[dot]sandeep[at]nic[dot]in
|
Dec 27, 2018
Sh. B.K. Agarwal, Chief Secretary, Himachal Pradesh launched the Traffic Management mobile App on 22nd December 2018 at Shimla. Sh. Manoj Kumar, ACS Home, Health, Sh. R.D. Dhiman, ACS Forest, Personnel, Sh. Probodh Saxena, Principal Secretary, Power, UD, TCP, Sh. Onkar Chand Sharma, Principal Secretary,...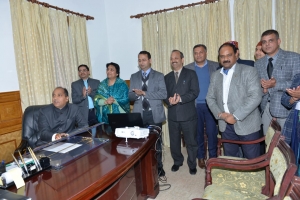 Ajay Singh Chahal, Himachal Pradesh
ajay[dot]chahal[at]nic[dot]in
|
Dec 18, 2018
Sh. Jai Ram Thakur, Hon'ble Chief Minister, Himachal Pradesh launched the redesigned website of HP State Disaster Management Authority on 15th December 2018 at Dharamshala, District Kangra. Sh. B.K. Aggarwal, Chief Secretary, Smt. Manisha Nanda, Additional Chief Secretary Revenue, Sh. D.C. Rana,...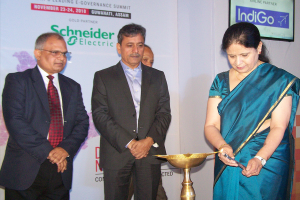 Mohan Das Viswam, NIC-HQ
mohandas[at]nic[dot]in
|
Nov 23, 2018
Smt Neeta Verma, Director General, National Informatics Centre delivered the keynote address at the Northeast Technology Sabha organized by the Indian Express Group at the Radisson Blu hotel in Guwahati today. In her address the Director General traced the evolution of ICT development and application...