ICT in States
Showing 6 to 10 of total 289 records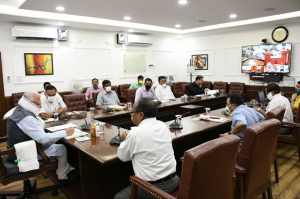 Deepak Sawant, Haryana
sawant[dot]deepak[at]nic[dot]in
|
May 18, 2020
Distress Ration Token is an initiative taken by the Central and State Government to ensure that no citizen is deprived of Food during the Lockdown period. For this a unified platform is developed which is fully technology driven and connects with several systems to identify the needy citizens and...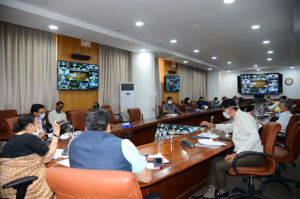 Deepak Sawant, Haryana
sawant[dot]deepak[at]nic[dot]in
|
May 18, 2020
Stopping Industrial/Commercial Establishment activities in the state due to Covid-19 had adversely affected the Economic activities in state. After issuance of guidelines issued by Ministry of Home affairs to allow conditional and gradual resumption of operations of Industrial/Commercial Establishment...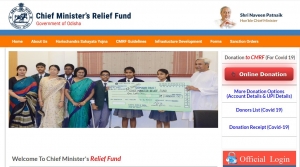 A. K. Hota, Odisha
ak[dot]hota[at]nic[dot]in
|
Apr 22, 2020
Hon'ble Chief Minister of Odisha has appealed all to donate generously to Chief Minister's Relief Fund in order to provide humanitarian help to the COVID-19 affected. In view of this, Government has opened dedicated accounts in State Bank of India, ICICI Bank and HDFC Bank for receipt...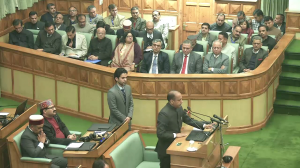 Sandeep Sood, Himachal Pradesh
sood[dot]sandeep[at]nic[dot]in
|
Mar 13, 2020
Honourable Chief Minister, Himachal Pradesh Sh. Jai Ram Thakur presented 1st Paperless Budget in the House of the Himachal Pradesh Vidhan Sabha on 6th March, 2020 at 11 A.M. using the e-Vidhan Application, which has been developed by the NIC Himachal Pradesh. The Finance Department, Himachal...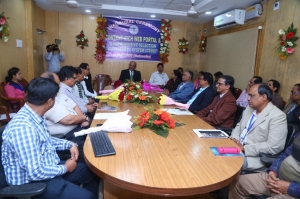 A. K. Hota, Odisha
ak[dot]hota[at]nic[dot]in
|
Mar 3, 2020
A new Odisha Public Service Commission (OPSC) content rich responsive Web portal (www.opsc.gov.in) supporting "Comprehensive Selection Management System (CSMS)" was inaugurated in the Conference Hall of OPSC, Cuttack by the Hon'ble Chairman Brig (Dr.) Laxmi Charan Patnaik. ...