ICT in States
Showing 6 to 10 of total 301 records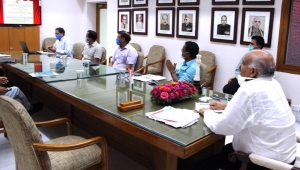 Vivek Verma, Chandigarh
vivek[dot]verma[at]nic[dot]in
|
Jul 24, 2020
Hon'ble Punjab Governor and UT Administrator Sh. V.P. Singh Badnore on 6th July 2020 launched "Recruitment Rules and Vacancy Management System" developed by NIC for Personnel Department of Administration, at Raj Bhawan, in the presence of senior U.T. officers. Secretary...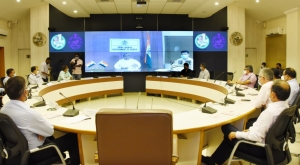 A. K. Hota, Odisha
ak[dot]hota[at]nic[dot]in
|
Jul 17, 2020
Hon'ble Chief Minister of Odisha, Shri Naveen Patnaik, launched the eBhawan application on 8th July 2020 as a part of 5T initiatives of Home Department, Govt. of Odisha. Shri Sanjeev Chopra, IAS, Principal Secretary to Govt., Home department, welcoming Hon'ble CM and all senior dignitaries...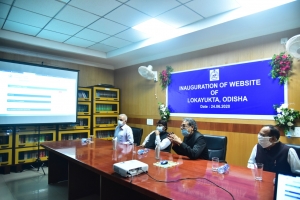 A. K. Hota, Odisha
ak[dot]hota[at]nic[dot]in
|
Jul 17, 2020
Hon'ble Shri Justice Ajit Singh, Chairperson, Lokayukta, Odisha inaugurated the website of Lokayukta, Odisha https://lokayukta.odisha.gov.in/ on 24.06.2020 in the presence of Hon'ble Shri Justice B K Nayak, Member, Dr Debabrata Swain, Member and Dr R P Sharma, Member. Inaugurating...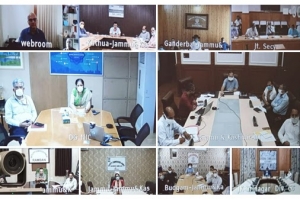 Shashi Kant Pandey, Delhi
sk[dot]pandey[at]nic[dot]in
|
Jun 15, 2020
National Generic Document Registration System (NGDRS) is a cloud-based application developed by NIC for registering land documents digitally. The launch of NGDRS for the Government of Jammu and Kashmir was held on 15th June 2020. Advisor to Lieutenant Governor, Shri K...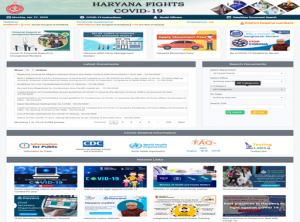 Deepak Sawant, Haryana
sawant[dot]deepak[at]nic[dot]in
|
May 21, 2020
Haraadesh Portal (https://haraadesh.nic.in ) With the start of the COVID-19 crisis, Haryana Government took many ICT initiatives with the help of NIC Haryana to roll out various services and schemes for the benefit of the citizen of Haryana. Similarly, many online resources were...