ICT in Districts
Showing 146 to 150 of total 157 records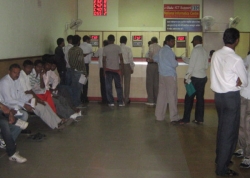 M.P.KULSHRESHTHA, AKHILESH KUMAR
|
October 2011
Hisar, one of the important cities of North India, situated 164 kilometers west of Delhi on the National Highway number ten, was founded by a Muslim ruler, Firozshah Tughlaq in 1354 A.D. Many prestigious research and educational institutes like Central Institute for Research on Buffaloes , National Research...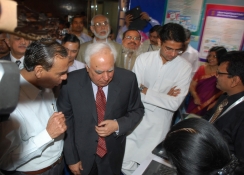 S. K. PANDA & DR. R. N. BEHERA
|
July 2011
One of the recent challenges a country faces is preparing its citizens and government for globalization and information and communication revolution. Information and Communication Technology (ICT) plays a pivotal role for instituting effective e-Governance, which essentially bridges the gap between...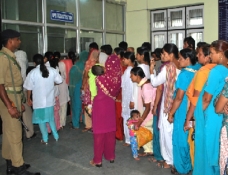 RAJESH KUMAR GUPTA
|
July 2011
Kathua - gateway to the northernmost state of Jammu and Kashmir, lies just 88 kilometres south of the state's winter capital of Jammu.The District is surrounded by Punjab in the South-East, Himachal Pradesh in North-East, District Doda and Udhampur in North and North-West, Jammu in the...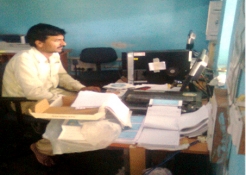 SANTOSH KUMAR & SUNIL KUMAR
|
July 2011
Supaul district is one of the 38 districts in Bihar.The district is bounded by Nepal to the north, Araria district to the east, Madhepura and Saharsa district to the south and Madhubani district to the west. Supaul district is a part of Kosi division.The Koshi River flows through the district which...
S.R TEMBHURNE & SAYYED YASIN USMANSAB
|
July 2011
Situated in the southeastern corner of Maharashtra, Gadchiroli is categorised as a tribal and undeveloped district with more than 80% of its land covered with dense forest and hills. Information Technology has paved the way to development and good governance in this economically and industrially...