Trainings
Showing 146 to 150 of total 173 records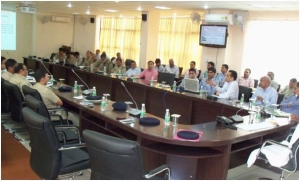 N.K Prasad, Delhi
nk[dot]prasad[at]nic[dot]in
|
Oct 19, 2012
A state level Workshop-cum-Training conducted on 7th September, 2012 to sensitize Centralised FROs (C-FROs) under IVFRT project at the Conference Hall, Jharkhand Police Headquarters, Ranchi. The theme of the programme was 'Workshop-cum-Training on Immigration, Visa, Foreigners Registration &...
N.K Prasad, Delhi
nk[dot]prasad[at]nic[dot]in
|
Sep 17, 2012
The IVFRT is an MMP (Mission Mode Project) which envisages an ICT based secure and integrated service delivery framework that facilitates legitimate travelers across all missions, ICPs, FRROs and FROs. Capacity building plays pivotal role in the success of such MMP. In order to equip our state Coordinators...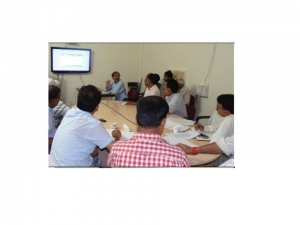 Anshu Rohatgi, Uttar Pradesh
anshu[dot]rohatgi[at]nic[dot]in
|
Sep 12, 2012
'Bhulekh' is one of the most important e-Governance applications of Uttar Pradesh that has transformed the process of maintenance of land records information and automated the delivery of Record of Rights to the farmers. The manual system has been discontinued and the IT based electronic delivery...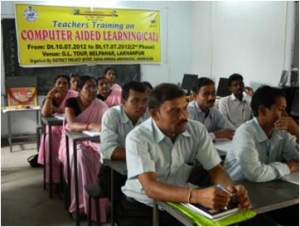 A. K. Hota, Odisha
ak[dot]hota[at]nic[dot]in
|
Sep 11, 2012
Computer Aided Learning (CAL) is a National Flagship Programme under SSA to provide exposure to the students of Upper Primary Schools to access the Computer Technology and learn their regular course using the Animation based Digital Contents. The main motto of CAL in schools is to provide joyful,...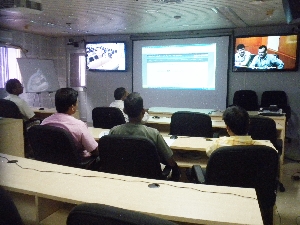 A. K. Hota, Odisha
ak[dot]hota[at]nic[dot]in
|
Sep 11, 2012
Odisha Human Rights Commission (OHRC), who was using VB/SQL based CMS (Complaint Management System) software ver.5.0, is now ready to switch over to Web based Complaint Management Information System. To get the officials of OHRC acquainted with the new system one day training program was organized...