Launch
Showing 201 to 205 of total 207 records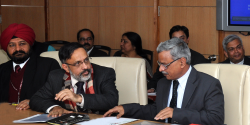 VIJAY KUMAR VISHWAKARMA, ANUPAM JOHRI, HEMANT CHOPRA
|
April 2014
With the emergence of Cloud computing and its power to foster efficiency in Governance, there has been a paradigm shift in the setting up and management of ICT services in Indian Government. Through Cloud services, the provision of ICT infrastructure to various departments and organizations of...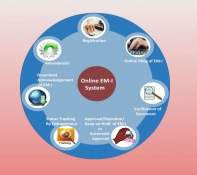 SUSHANT KUMAR BHOL, MALAYA KUMAR DAS
|
October 2013
The Micro, Small & Medium Enterprises (MSMEs) contribute significantly to value addition, employment generation, exports and overall growth and development of the country economy. In Odisha, a separate Department of Micro, Small & Medium Enterprises was created in 2012 with an objective...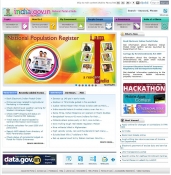 LOKESH JOSHI, SHASHI KANT PANDEY
|
April 2013
The India Portal (india.gov.in) is a Mission Mode Project under integrated services category of the National e-Governance Projects (NeGP) to bring in a Single-Windowaccess to Government information and services.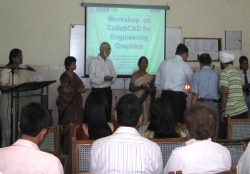 C.J. ANTONY, S.SENTHIL KUMAR
|
October 2010
Keeping pace with the changing trends and the latest technological development in the field of collaborative design & development of Industrial Designs, CBSE has updated the curriculum for "Engineering Drawing". As a first step in this process the name of the subject has been...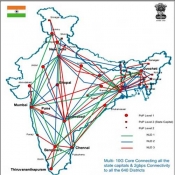 It is beyond doubts that creation of National Knowledge Network (NKN) is an absolute necessity for the development of the nation. NKN will enable scientists, researchers and students from different backgrounds and diverse geographies to work closely for advancing human development in critical and emerging...