Digitization
Showing 186 to 187 of total 187 records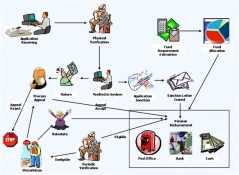 Anubha Goyal
|
April 2009
Indira Gandhi National Old Age Pension Scheme is introduced by the Ministry of Rural Development, Govt. of India to provide a steady monetary assistance for all man and women of India above the age of 65 years of age and below poverty line. In addition to the existing IGNOAPS scheme, the Govt. Of India...
Dr. Shubhag Chand, Anand Swaroop
|
April 2009
The Government is according high priority to various e-governance initiatives. For improving e-governance, communication is a key ingredient and forms the basis of instructions. The Cabinet Secretariat invited National Informatics Centre, DIT, GOI, to operationalise the Executive Video Conferencing System...