Work Flow Automation system of Seed Certification process in OSSOPCA has been awarded for Silver in 19th National Conference on E-governance
A. K. Hota, Odisha
ak[dot]hota[at]nic[dot]in
|
Feb 4, 2016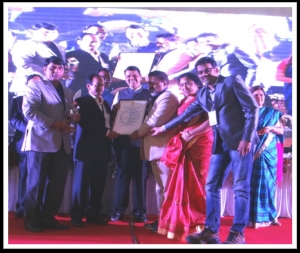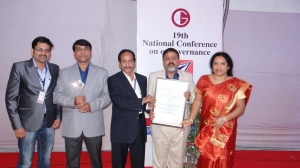 Odisha State Seed & Organic Product Certification Agency (OSSOPCA) workflow automation system received the Silver Award in the category of "INNOVATIVE USE OF ICT BY STATE GOVERNMENT / PSUs" during 19th National Conference on E-Governance 2016 held at Nagpur, Maharashtra, organised by Department of Administrative Reforms & Public Grievance, Government of India.
The award ceremony was inaugurated by Honourable Shri. Nitin Gadkari, Minister of Road Transport and Highways of India.
OSSOPCA Work Flow Automation system has been developed by NIC Odisha State Unit, and rolled out across the state of Odisha since 2014. It has proven its success by improving the productivity of seeds over the manual process in four seasons continuously. The entire workflow has seven major steps which completely covers the automation through a holistic approach to solve many decade long challenges.
Honourable Chief Minister of Maharashtra Shri. Devendra Fadnavis has given the award which was received by Shri. S. K. Panda (DDG & SIO NIC Odisha), Shri. S. K. Jena (Director, OSSOPCA), Smt. Sarita Sahoo (PSA, NIC) and Shri Niladri Bihari Mohanty (Scientist-B, NIC). SIO Odisha congratulated all the team members of the project for their extraordinary contribution in making the project successful.