GePNIC received e-India 2010 Award for implementation at Mahanadi Coalfields Ltd, Orissa
A. K. Hota, Odisha
ak[dot]hota[at]nic[dot]in
|
Aug 23, 2010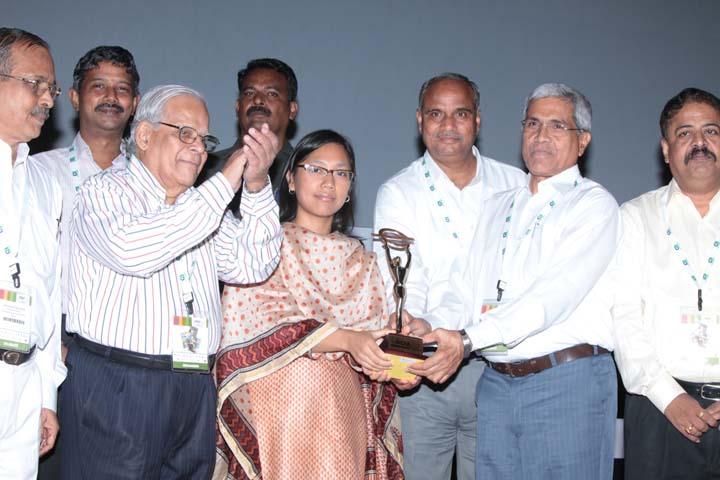 e-Procurement System of Mahanadi Coalfields Ltd developed and implemented by NIC bagged the prestigious eIndia 2010 award under G2B Initiative of the year category.
eIndia is one of the  largest Information & Communication Technology (ICT) events of the country, organised by the Centre for Science, Development and Media Studies (CSDMS) and ELETS Tehno-media. The conference was organized at Hyderabad from 4th August to 6th August 2010 and inaugurated by Andhra Pradesh Chief Minister K Rosaiah in Hyderabad.

Shri ShreeRamjee Upadhyay, CMD, MCL received the award from Union Minister of State of Rural Development Ms. Agatha Sangma on 5th August night in the presence of MCL Director (Finance) Shri B Mohapatra, Director (Technical/P&P) Shri AK Singh , Shri S.K.Panda, SIO Orissa, Shri K.S.Raghavan, STD NIC Chennai and the e-procurement team of MCL Shri S.K.Bhanja, Shri O.P.Mishra and Shri S.K.Srivastava.
This is the first occasion when the ICT initiative of a coal company has been recognized at an international forum.
eProcurement of MCL was taken up as a paid project through NICSI. The portal mcltenders.gov.in went live on 15th August 2009.  As on date 1217 tenders worth 863 crores have been processed in the portal under works, goods and services category.
This portal has brought about transparency, reduced cycle time , enhanced competition and efficiency. Since the technical evaluation is automated, there is no manual intervention in finalization of a contract. The  NIC Orissa eProcurement team of Shri A.K.Hota,TD, Shri Tapan Prakash Ray, TD and Shri Nihar Ranjan Biswal, Scientist D and NIC Chennai eProcurement team of Shri M.Manivannan,STD and Shri K.Srinivasa.Raghavan, STD have worked very hard to make MCL eProcurement a huge success.

After receiving the award, CMD MCL Shri Shreeramji Upadhyay expressed his gratitude to DG NIC and the whole  team for the dedicated support.
This is the second major recognition to GePNIC (Government eProcurement System of NIC). It may be recalled here that Orissa eProcurement had bagged the eIndia 2009 award last year at Hyderabad.