Mid Day Meal Reporting System, NIC Himachal Pradesh Wins Gems of Digital India Award 2019
Sandeep Sood, Himachal Pradesh
sood[dot]sandeep[at]nic[dot]in
|
Sep 20, 2019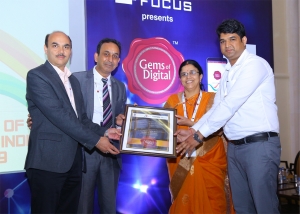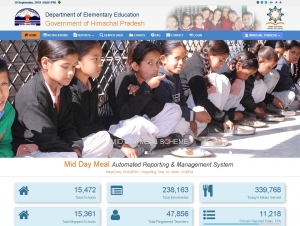 The MDM-ARMS – Mid Day Meal – Automated Reporting Management System product, of NIC, developed by Himachal Pradesh and replicated in 17 States/UT covering more than 3 Lakh schools, has been awarded the Gems of Digital India Award 2019, under the "Protecting and Assuring" category on 13th September, 2019 in New Delhi. The software is accessible at https://mdmhp.nic.in
 
The primary objective of the MDM-ARMS software is the instant reporting of meals served in various schools of the State/Country, primarily through SMS from the mobile phones of registered teachers on the Nation-wise Toll free Number 15544. This toll free number is available across all mobile service providers of the country and no charges are levied to the registered teachers for sending the daily mid-day meal data through SMS on this number.  
 
The software has been designed and developed by NIC Himachal Pradesh for online data transfer to National portal, synchronisation of data, Toll-free SMS solution and its integration with the NIC SMS gateway. The backend software comprising of a number of configurable master tables for storing location, school, teachers, reason for non-serving, student/teacher attendance, alerts, monitoring tools, direct entry of meals data, graphical reports, interfacing with the mobile app, GIS reports etc. The MDM ARMS mobile App has won the Digital India Gold Award in the year 2016.