Best Performing State Award in e-Procurement (2017-2018) - Odisha Continued with its Top Slot
A. K. Hota, Odisha
ak[dot]hota[at]nic[dot]in
|
Feb 5, 2019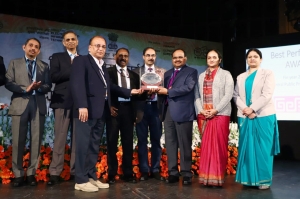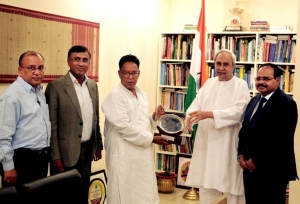 eGovernanace Journey of the decade has been eventful for State of Odisha and certainly significant  is its journey in eProcurement while bringing immense change in Public Procurement System.
With "Govt. of Odisha"  selected as  One of the Best Performers  amongst State Governments based on electronic tendering carried out in the year April 2017- Mar 2018, the same became  one more feather in its cap. Having started the project as early as 2006, the State has institutionalized its support system with formation of a separate entity "State Procurement Cell". The cell incessantly looks after the day to day operation activities with close co-ordination with NIC State Unit apart from being the central body to facilitate and formulate State   policy on procurement. Odisha being one of the foremost States in the country pioneering in eProcurement through GePNIC and this recognition is certainly one more achievement in the direction of State's endeavor while bringing optimization and complete transformation from the legacy Procurement system to New Gen system of Procurement.
The recent award has been conferred to the State of Odisha at India Habitat Centre, New Delhi on 21st. Jan by Sh. Ajay Sawhney, Secretary, MeitY, Shri Girish Chandra Murmu, OSD Expenditure cum Secretary designate, DoE and Dr. Neeta Verma, DG (NIC). State team led by Works Secretary to Govt. of Odisha Er. Nalinikanta Pradhan and DDG-cum-SIO Odisha Smt Pratibha Singh received award. Along with other members being present at the event are Er. R K. Agarwal, Chief Manager Technical, State Procurement Centre, Dr. A.K Hota, Sr. Tech Director, Shri T.P Ray, Sr. Tech Dir and and Shri Nihar Ranjan Biswal, Tech Dir.
Er. NaliniKanta Pradhan , EIC cum Secretary, Works Dept, Odisha presented before the audience State's journey and its contribution to GePNIC.
Back Home the team was congratulated by Honourable Chief Minister, Odisha, Shri Naveen Patnaik along with Honourable Works Minister, Shri Prafulla Kumar Mallik and Development Commissioner cum Additional Chief Secretary to Govt   Shri Asit Tripathy,IAS. It is pertinent to mention that Honble CM had given personal attention with formulation of Mission Team in the State for this project to be initiated till successful Piloting was done in 2008.
Govt. of Odisha now has envisaged Contractor's database and have assigned unique ID to contractors across the State to facilitate online registration and renewal of Contractors and is working closely with NIC to develop a module to facilitate Online Technical Evaluation to do away with time consuming and cumbersome legacy evaluation process and to bring more objectivity in tender evaluation process.