ICT Initiatives
Showing 241 to 245 of total 246 records

VS RAGHUNATHAN, T MANISEKARAN
|
January 2011
Barcode is used to encode Edited by R.Gayatri data for variety of purposes. 2D barcode can be used in e-governance applications to benefit the Government and the citizen at large.The 2D barcode is readable using mobile camera, web camera and scanners alike. As the mobiles have the GPRS/3G connectivity...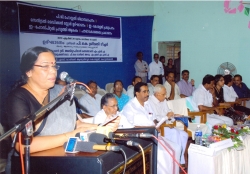 BASHEER AHMED P.K, ASHA VARMA
|
October 2010
In terms of public governance, India has been a laggard in the utilisation of ICT. There are several reasons for this. One is the monopolistic nature of public governance. It is the customer, in this case the "aam aadmi", who has to like or lump whatever is offered by the public institution....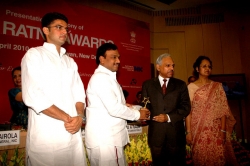 e-Governance has received a tremendous boost in India and that gave National Informatics Centre, the inspiration to institute the Web Ratna Awards, an initiative to acknowledge the exemplary initiatives in e-Governance using the medium of World Wide Web.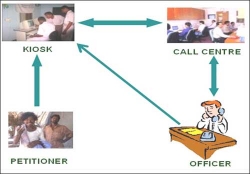 Dr V.V. Venkata Ramana
|
April 2010
Prajavani is an e-Governance initiative by the combined efforts of District Administration and National Informatics Centre in Ranga Reddy District (AP, India). The initiative is not only giving a practical shape to the Right to Information Act, but it is also creating job opportunities for the educated...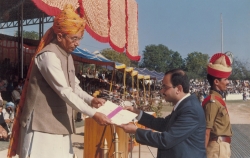 Mukesh Kr. Jha, Deepak Bhatia
|
July 2009
Situated at the South-Eastern Hadoti region of Rajasthan on the bank of Chambal River, Kota is an awesome collocation of imperial medieval age and modern industrialisation. The existing industries and the on-going development have made Kota the industrial heartland of Rajasthan. It is a well known Education...