Haryana: Workshop on MedLEaPR-FSL Software organized by NIC - Haryana with State of Rajasthan on 07/06/2017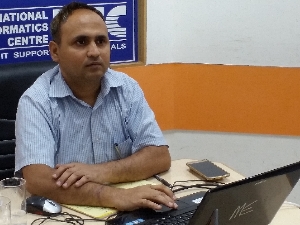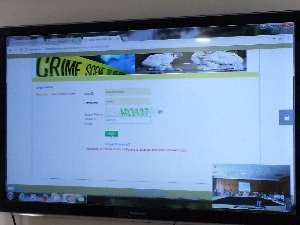 A workshop was organized for Medico Legal Examination & Post Mortem Report)- Forensic Science Laboratory (MedLEaPR-FSL)Software over Video Conferencing with Rajasthan. The application is developed by NIC-Haryana State Centre and already successfully running in Haryana, Punjab and Chandigarh(UT). On the direction from Hon'ble High Court Rajasthan, the MedLEaPR-FSL application is to be replicated in State of Rajasthan. Mr Rahul Jain , Scientist-E (State Health Coordinator) and Mr. Deepak Sawant, Scientist-D, NIC-Haryana given the demonstration of MedLEaPR-FSL application during the workshop and shared experience of rollout of application in multistate with the participants of the workshop. The experts from Health Department, Forensic Science Laboratory, Home Department of State of Rajasthan & NIC attended the Video conferencing. Approximate fifteen (15) numbers of participants attended the Video Conference.
"Medico Legal Examination and Postmortem Reports System" (MedLEaPR) is a generic software developed by NICHaryana to facilitate computerization of MLRs & PMRs. Further, the system is workflow based, which provides requisite access security, based on roles & responsibilities of concerned Doctors and Health Institutes. This project is directly monitored by Hon'ble High Court of Punjab and Haryana, Chandigarh for State of Haryana, Punjab and Chandigarh.
Submitted By:
Deepak Sawant, Haryana
|
sawant [dot] deepak [at] nic [dot] in
Search Online News