Director General Naval Project (DGNP), Visakhapatnam explored GePNIC
A. K. Hota, Odisha
ak[dot]hota[at]nic[dot]in
|
Oct 28, 2011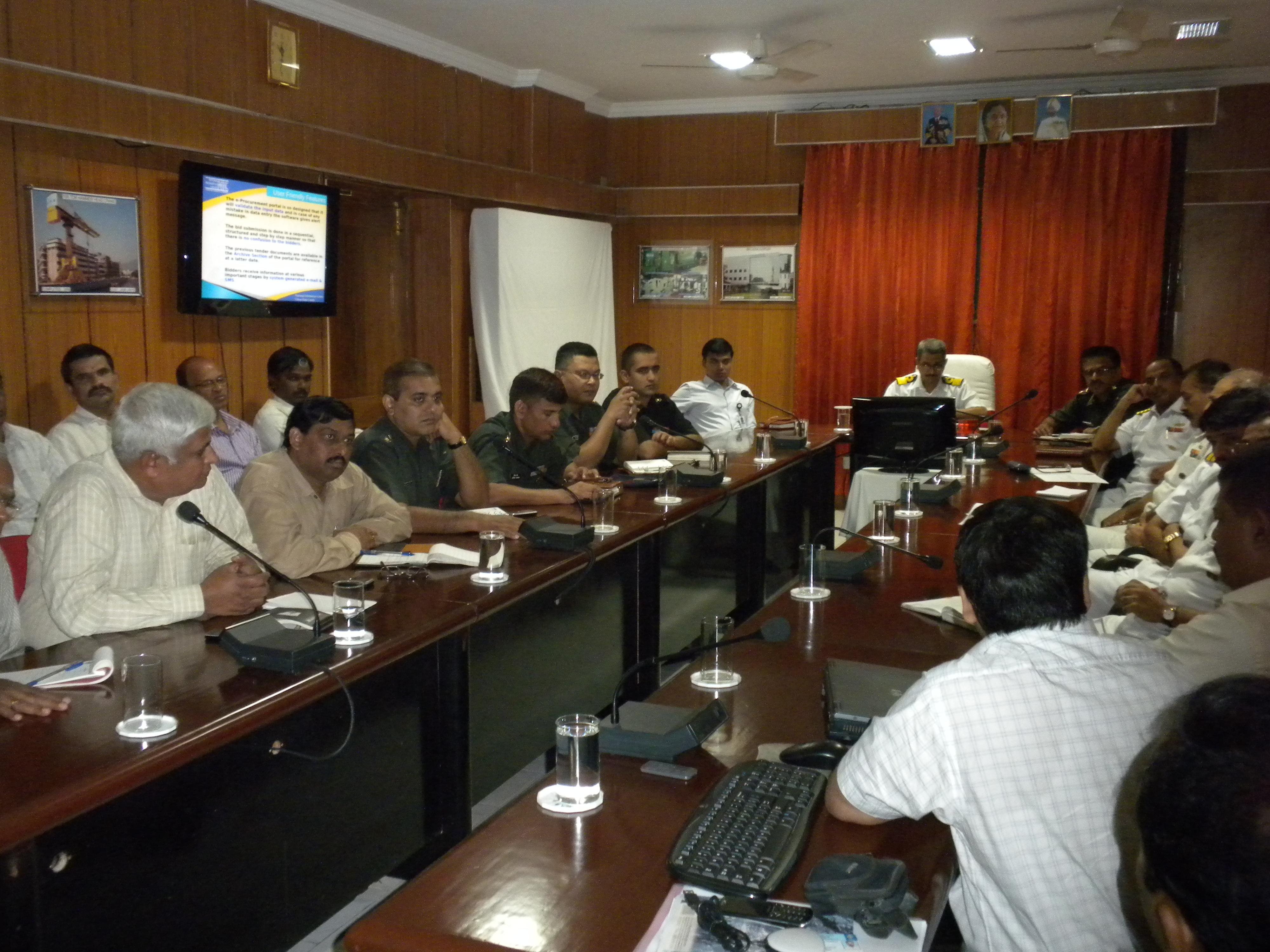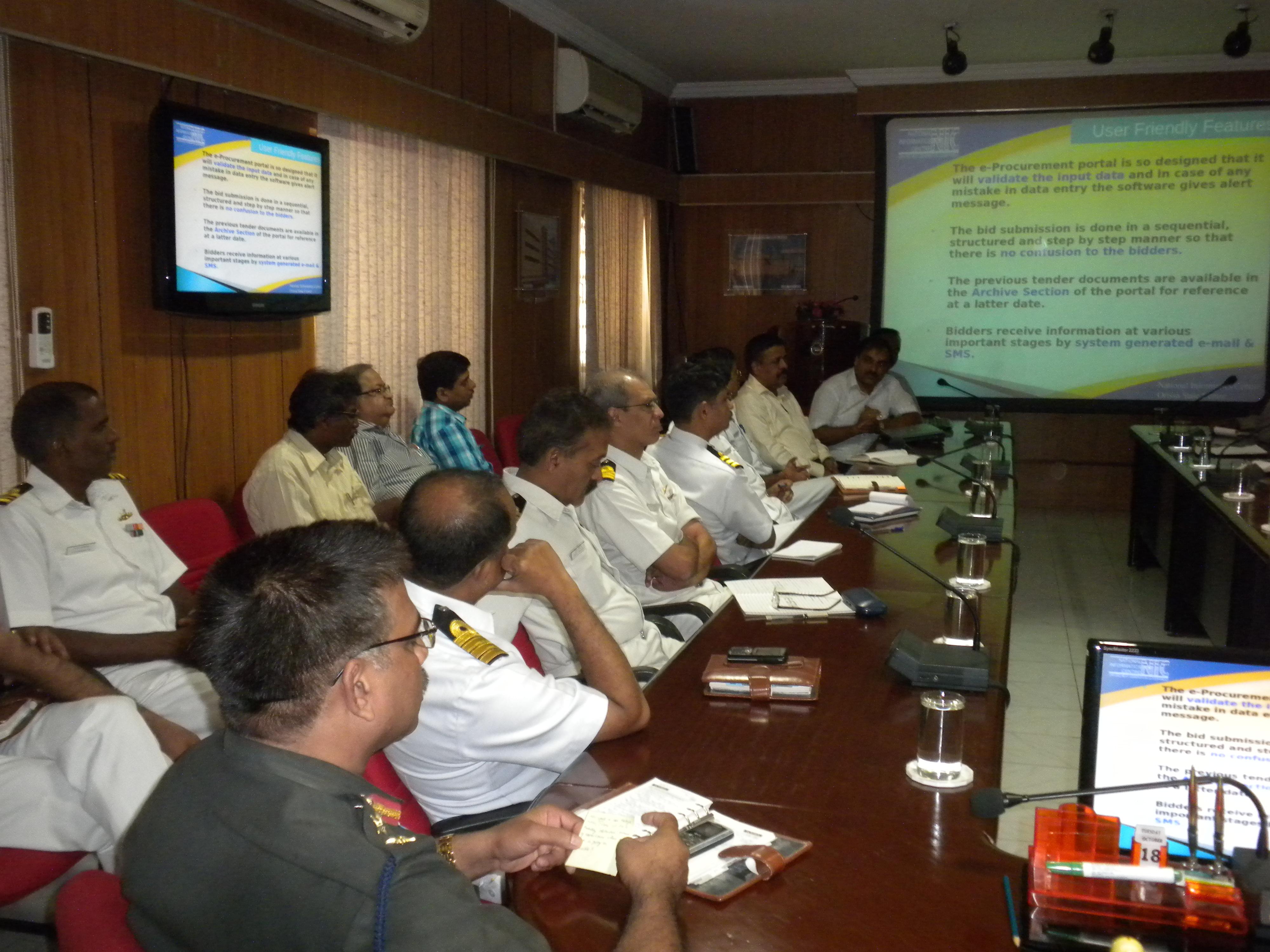 The Eastern Naval Command of the Indian Navy is one of its three major formations and utilizes Visakhapatnam as its HQ. DG, Naval base, Visakhaptnam, expressed their desire to explore the possibility of bringing ICT to the procurement functionalities of Navy Vizag.  Accordingly a presentation on GePNIC was organised on 18th October 2011 at Office of the DGNP, which was attended by their senior officers.
Initiating the presentation Shri S. K. Panda, SIO & Sr. T.D, NIC Orissa discussed about the deliverables & scope of the product. He highlighted on how it has been successfully implemented at various states & PSUs and the tangible & intangible benefits accorded by the users thereof.
Taking forward, Shri A. K. Hota, TD, NIC Orissa presented a live flow and demonstrated various features of GePNIC. The queries raised by the participants were clarified.
Commandore A. N. Sonsale, Dy. Director General (Eqpt), of DGNP chaired the session in absence of DG. Col. M. K. Prasad & Cap. K L N Krishna from Naval base and Shaik Hameed Pasha, Scientific Officer from NIC Visakhapatnam district unit coordinated the programme.
Subsequently, on request of DG, Naval base, another presentation was organised on 20th Oct 2011 which was chaired by DG. Sh. Pasha successfully conducted the presentation, which was well appreciated.
- E-procurement team, Orissa