Inauguration of Mobile Jan Suvidha Kendra at Bareilly, Uttar Pradesh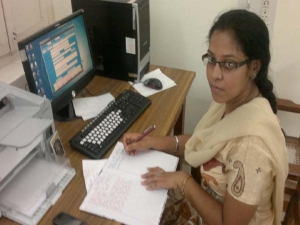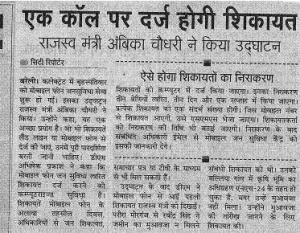 Shri Ambika Choudhary, Cabinet Minster, Government of Uttar Pradesh inaugurated the Mobile Jan Suvidha Kendra at Bareilly on 6th September 2012. Mobile Jan Suvidha Kendra is a mobile phone based grievance management system that allows the citizens to lodge a complaint or directly register their grievances by just dialling a phone number (8171431234). The phone call is answered by the operator at the Jan Suvidha Kendra; he/she will immediately register the grievance in the software. As soon as the complaint is entered into the software two SMS will be sent automatically; first SMS will be sent to the complainant informing him/her about the complaint number while the second SMS and Email will be sent to the concerned official providing him the details of the complaint. All the complaints lodged with the system are monitored at different levels on regular basis. The launch of Mobile Jan Suvidha Kendra will relieve the common man from taking the trouble of visiting the Jan Suvidha Kendra personally to lodge a complaint.
The contribution of Shri R. Sudershan, DIO Rampur in development of the Mobile Jan Suvidha Kendra application is also appreciated.
Submitted By:
Anshu Rohatgi, Uttar Pradesh
|
anshu [dot] rohatgi [at] nic [dot] in
Search Online News