Cyber Governance
Showing 246 to 250 of total 266 records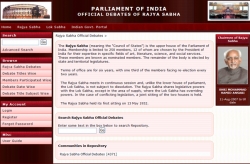 Nandita Chaudhri, Surinder Kumar
|
January 2010
Digital objects are being created by governments, private corporations, authors, publishers, librarians, museum curators etc. in the form of text documents, photographs, images, audio and video footage, maps and more. Specifically, the massive volumes of paper generated by government offices can be pulled...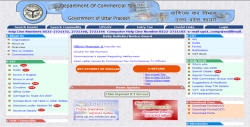 Ashesh Kr. Agarwal, Anshu Rohatgi
|
January 2010
The introduction of Commercial Tax Computerisation in UP, has added a new dimension to the department, in dissemination of actual facts related to Commercial taxes at the service of the citizens. It will help the tax department, to effectively monitor the intrastate trade. Traders in Uttar Pradesh will...
Rajiv Ranjan
|
January 2010
The convergence of technology is ushering in a new epoch to render services to the users. A project varies considerably in size, duration and involves a small group of people or large numbers in different parts of the organizations. Project management is a discipline for execution of IT projects. But,...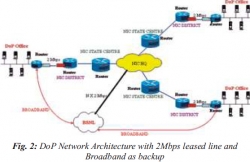 Dr. (Mrs.) Shefali Dash
|
October 2009
The post office in India has evolved over the decades; it has come a long way from physical transmission of human emotions to electronic mails. The long wait for the friendly postman to deliver Money order has taken a new avatar of Instant Money Order. India Post had to redesign its services and introduce...
Veena P Oak, Vaijayanti Vaidya, Suresh Meti
|
October 2009
Judgments passed in the High Court of Karnataka are a rich source of information for many stakeholders. There was a strong need for making this treasure accessible freely and effortlessly. This is the first initiative in India to use open source tools for handling electronic judgments.