Launch of Janwani & Jansuchna Software at Muzaffarnagar U.P.
Anshu Rohatgi, Uttar Pradesh
anshu[dot]rohatgi[at]nic[dot]in
|
Jan 13, 2009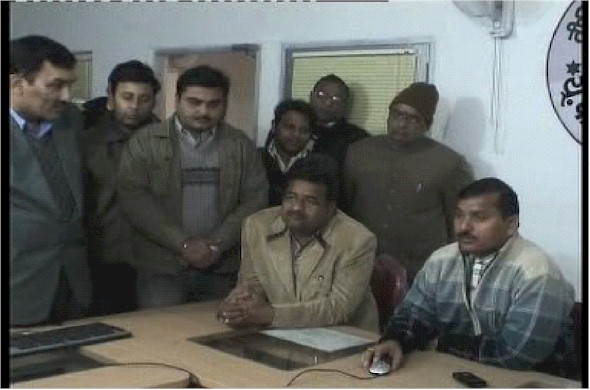 "Shri. Subhash Chand Sharma, IAS, District Magistrate, Muzaffarnagar inaugurated the UPSWAN District NoC & launched two web based Services JANWANI & JANSUCHNA monitoring system developed by NIC-Muzaffarnagar on 1st Jan 2009. In his inaugural address Shri Sharma lauded the initiatives taken by NIC-Muzaffarnagar for spreading eGovernance in the district and rolling out applications for the benefit of masses. All senior district level officials attended the function.
JANWANI – has been developed for online monitoring of public grievances handed to District Magistrate daily by the people. Earlier these grievances were registered manually. Now the web based application facilitates online registration of complaints and enables tracking of complaints by the complainant and the district administration. The citizen can also check the status of his/her complaint on the website http://muzaffarnagar.nic.in. This public interface will develop a transparent system for quick redressal of public grievances. It will also establish accountability of concerned offices.
JANSUCHNA - has been developed for online monitoring & registration of applications received by District Administration under RIGHT TO INFORMATION ACT. It will replace presently running manual system. Applicant can check his application status using this web-based system.
"