State level Training on PRIASoft organized in Punjab
Vikram Jeet Grover, Punjab
grover[dot]vikram[at]nic[dot]in
|
Jan 10, 2011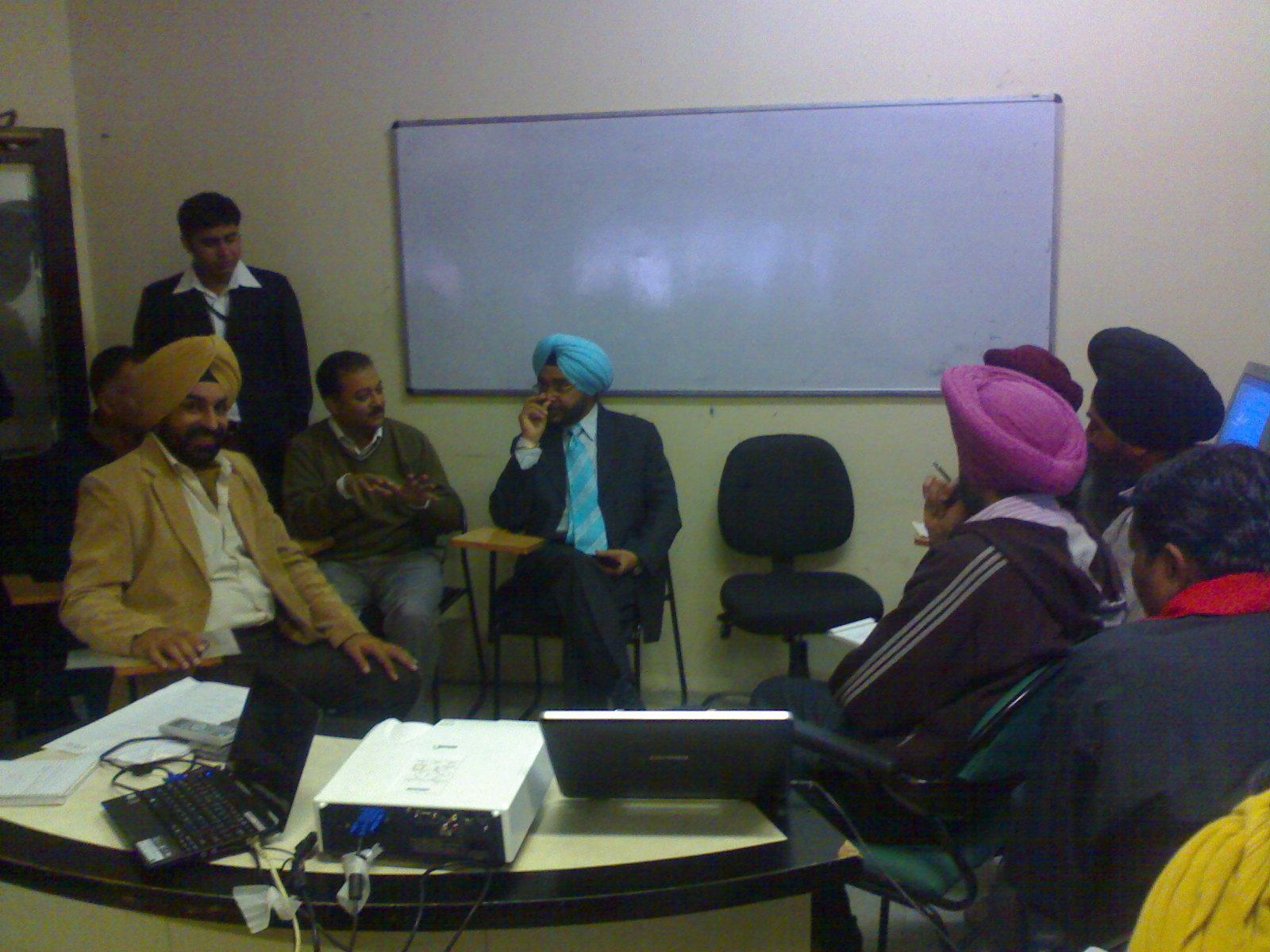 A four-day state level training on Panchayati Raj Institution Accounting Software (PRIASoft) was organized at Chandigarh on 21st to 24th December 2010 by NIC Punjab with the support of  NIC HQs, Department of Rural Development and Panchayats Punjab &  Ministry of Rural Development and Panchayats (MopR, Govt. of India). In Eighty (80) participants from the districts as well as from state HQs office including BDOs, DIOs and DEOs attended the workshop.  The objective of the training was to spread awareness among the participants about PRIASoft and to provide operational training for using PRIASoft web application. The training was conducted for two separate batches of participants for two days for each batch.
The training was inaugurated by Sh. Jatinder Singh Brar, Nodal Officer, Rural Development & Panchayats and was attended by Sh Navneet Kukreja, SIO Punjab, Sh.Vikram Jeet Grover, TD, Sh.Sanjay Puri, SSA  and Sh. Sk Bansal and Sh. Rakesh Aggarwal, Consultants from (MoPR). 
Sh. Jagpal Singh Sandhu, Financial Commissioner and Sh. Gurdev Singh Sidhu Director (Rural Development and Panchayats) made special visits for each batch separately to interact with the participants during the training. Financial Commissioner (RDPR) highlighted the utility of such centralized accounting software and its benefit for better management and transparency.  SIO Punjab also emphasized the long-term gains of web-based accounting system and urged the participants making the implementation of PRIASoft application a success in Punjab.
Participants were told how to use/operate the software and Hands on training was provided.   Participants made the dummy master entries and also transactions of all four types of Vouchers on the demo site. They have been instructed to carry on similar trainings at district levels for other staff members within next 10 days. Separate instructions are also being issued to make all master entries on actual site by 20 Jan 2011 and other entries thereafter. 
The hands on session organized during th training provided good experience for the participants on online PRIASoft application. The queries of the participants were addressed to in different sessions and feedback of the participants was also obtained at the end of the session.