Empowered Team from Hindustan Shipyards Ltd. (HSL), Visakhapatnam, visited NIC, Orissa for in-depth study of GePNIC
A. K. Hota, Odisha
ak[dot]hota[at]nic[dot]in
|
Jun 29, 2011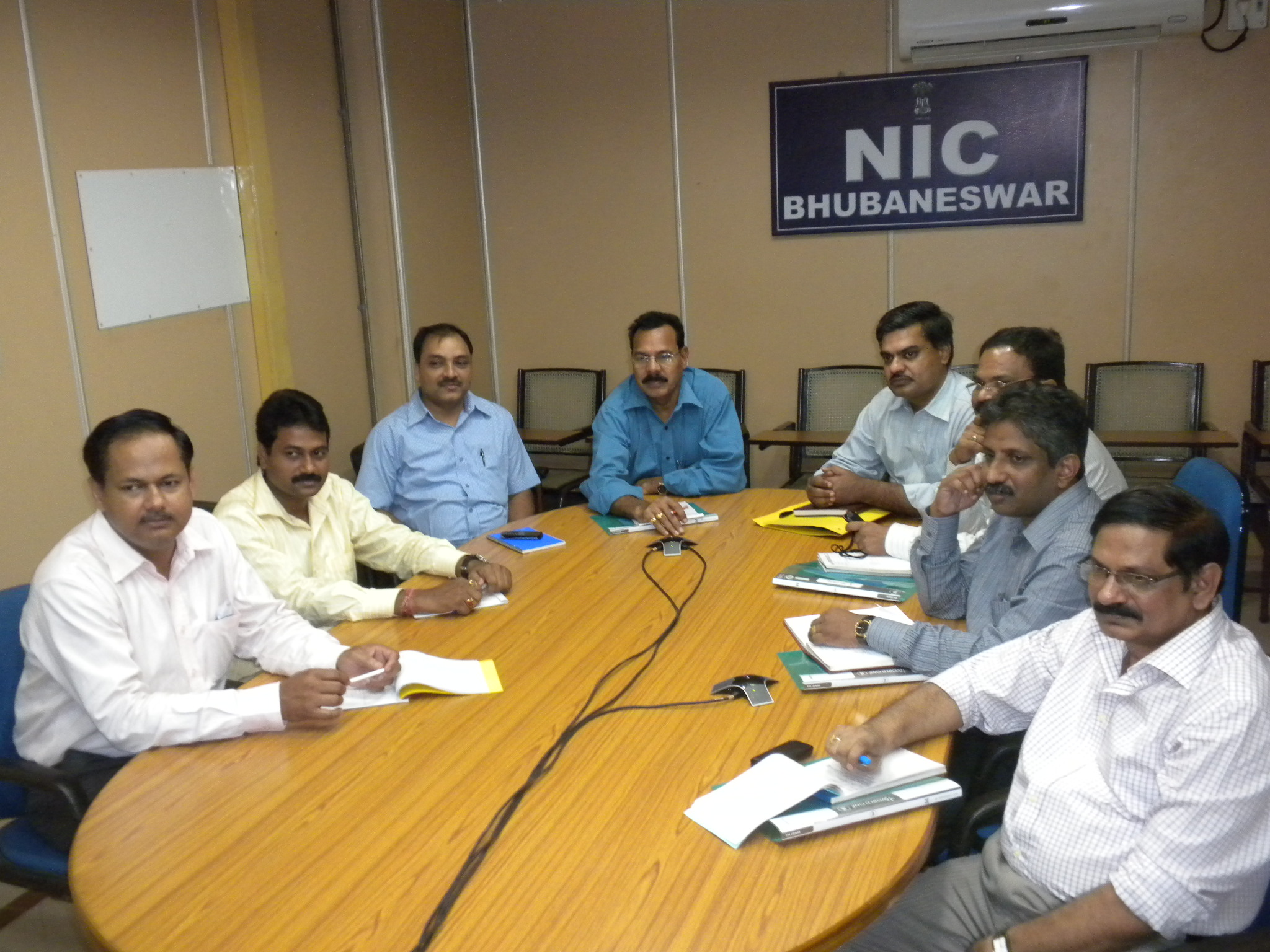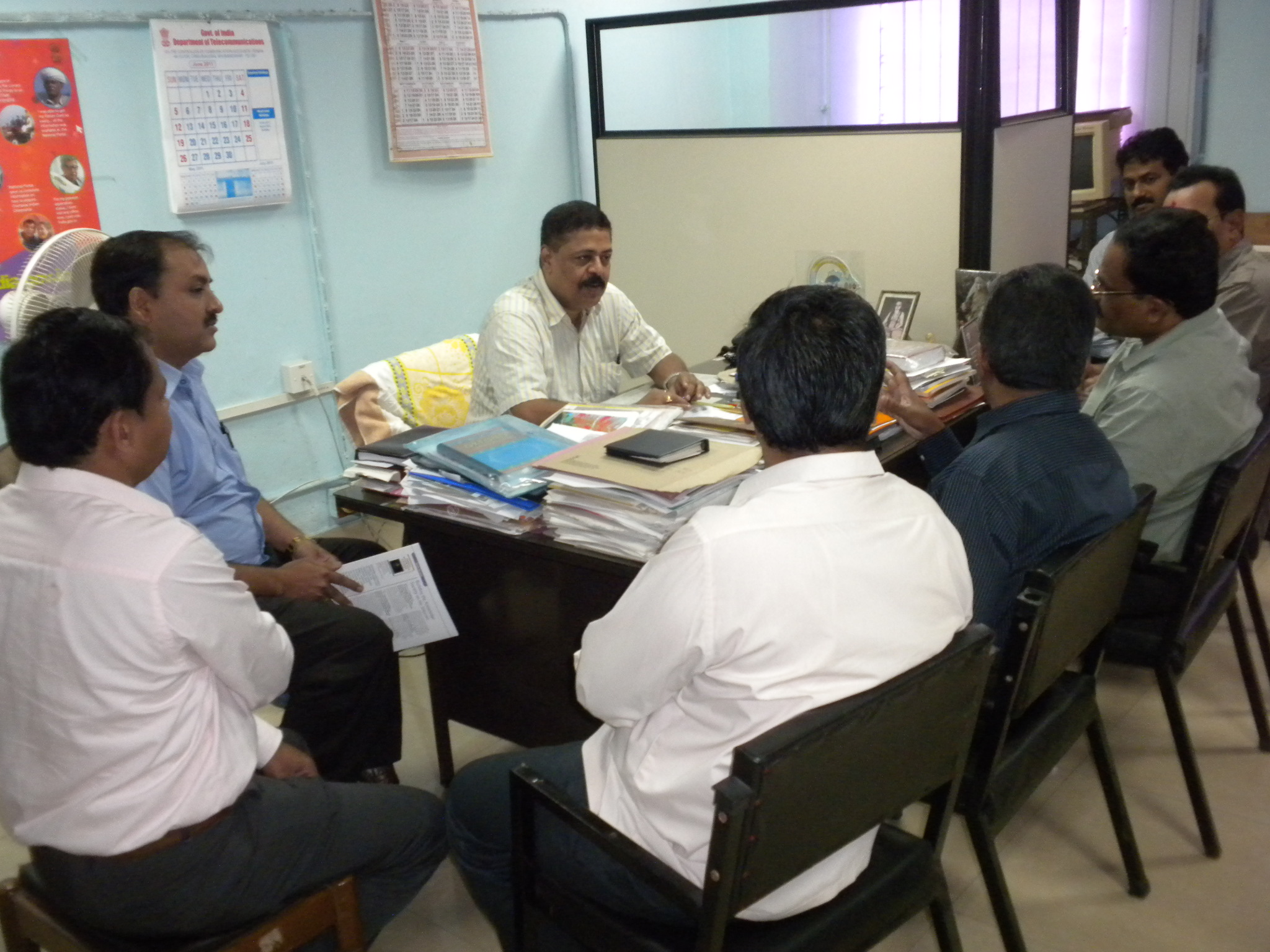 Having the mission statement to become a world class Shipyards catering to Defence sector and others, Hindustan Shipyards Limited (HSL), Visakhapatnam, under Ministry of Defence undertook massive modernization & restructuring exercise with inclusion of ICT in most of its operations. Being a Government of India Public Sector located at Vizag it had also its responsibility of introduction of eGovernance applications in desired sectors thus choosing eProcurement as one of the prime area of initiations.
While GePNIC (Government eProcurement Application of NIC) is under successful implementation at Visakhapatnam Port Trust - Vizag, Orissa and 21 other states, HSL -Vizag approached NIC for a demonstration. Accordingly Shri S. K. Panda, SIO & Sr. Tech. Director, and Shri A. K. Hota, TD, NIC, Orissa had visited HSL to discuss with the Board of Directors & give presentation on GePNIC.
As a follow up, the team comprising of Sh. V. K. Praviraj, DGM(Purchase), Sh. G. B. Narasimham, Chief Manager (Purchase), Sh. K. Satyanarayana, Manager(Purchase), Sh. B. Ravi Kumar, Manager(Designs), Sh. Y. Ramakrishna, Manager(DPD) of HSL visited MCL (Mahanadi Coalfields Limited), Sambalpur, Orissa on 20th June 2011, to study the practical implementation experiences, which was coordinated by Shri Rudra Prasad Dash, DIO, Sambalpur, and Shri S. K. Bhanja, Project Manager (e-Proc), MCL. After the in-depth interactions at MCL, the team visited NIC Bhubaneswar on 21st and 22nd June 2011 for the Gap Analysis.
The team was presented a brief overview of GePNIC software by
Shri A. K. Hota, TD & Head (e-Procurement Division of NIC, Orissa) followed by live demonstration of GePNIC software by Shri Tapan Prakash Ray, TD & Shri Nihar Ranjan Biswal, PSA. The team from HSL also briefed the present business process of HSL for finalization of tenders. 
Further, interactions were carried on with State Procurement Cell (SPC) of Government of Orissa headed by Shri Jayapal Naik, Chief Manager (Technical), SPC where the implementation aspects and areas of Government process transformation through GePNIC were discussed. The team also visited the Help Desk, Training Centre for Government Officers and Contractors being managed by SPC. The HSL team had a meeting with Shri M. Manivannan, Sr. Technical Director, NIC Chennai over video Conferencing.

Finally, Shri S. K. Panda, SIO & Sr. Technical Director took a review meeting over the proceedings of these three days interactions.  HSL team expressed their satisfaction on the features of the product and the implementation strategies followed in Orissa. They further intimated that,   HSL mostly procures materials (goods) through global tenders apart from works tendering and the average cycle time for finalization of tenders is presently six months which is likely to be reduced to half after GePNIC implementation.  They expressed their thanks to the teams of NIC, MCL & Govt. of Orissa for organizing such a   meaningful interactive programme  in a span of three days.