GIGW Workshop conducted in Uttarakhand
Rajesh Goyal, Uttaranchal
rajesh[dot]goyal[at]nic[dot]in
|
Jan 31, 2011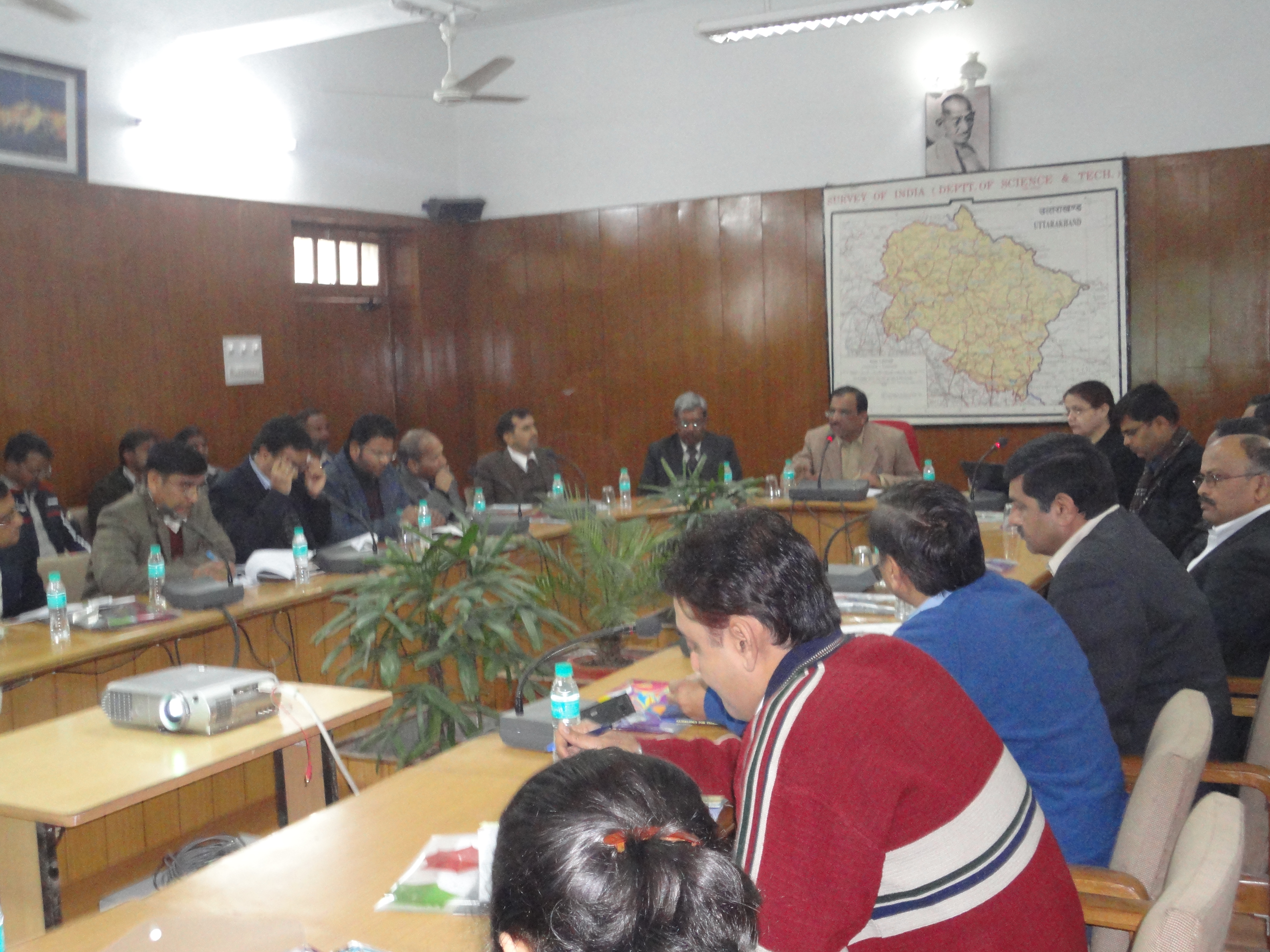 NIC-Uttarakhand State Unit in association with Web-services Division of NIC-Hqrs and State IT Department had conducted half a day workshop on Guidelines for Indian Government Websites (GIGW) in Dehradun on 28th Jan-2011 for all the Principal Secretaries/Secretaries/Additional Secretaries and other HODs of Uttarakhand Government under the chairmanship of Principal Secretary (IT) GoUK, Sh.Rakesh Sharma.
A detailed overview on GIGW was given by Mrs.Neeta Verma, Senior Technical Director and National Web-services Coordinator along with Shri.D.P.Misra, Scientist-D from NIC-HQ.
Principal Secretary (IT) had advised all the participating departments to develop their websites as per GIGW guidelines and to nominate one of the senior officers from each of the department as Web Information Manager by 15th Feb-2011 so that a detailed workshop especially for them can be organized as early as possible. Additional Secretary (IT) Shri Nitesh Jha had also emphasized about the regular updation of contents by the departments and to take the ownership of their websites.
During the workshop demo of some of the GIGW compliant websites of Uttarakhand was also shown by undersigned to all the participants. Dr.D.R.Shukla, Sr.T.D. & SIO, also briefed about the initiatives that had undertaken by NIC-Uttarakhand in the area of website development and the approach which can be followed to make the websites GIGW compliant. Around 45 to 50 officials from various departments had attended the workshop and it was highly appreciated by all.
........ Rajesh Goyal
TD & State Web-Services Coordinator
NIC-Uttarakhand