A State-wide Review-cum-Orientation Programme through VC on MCTS Application in the state of Orissa on 24th May 2011
A. K. Hota, Odisha
ak[dot]hota[at]nic[dot]in
|
May 25, 2011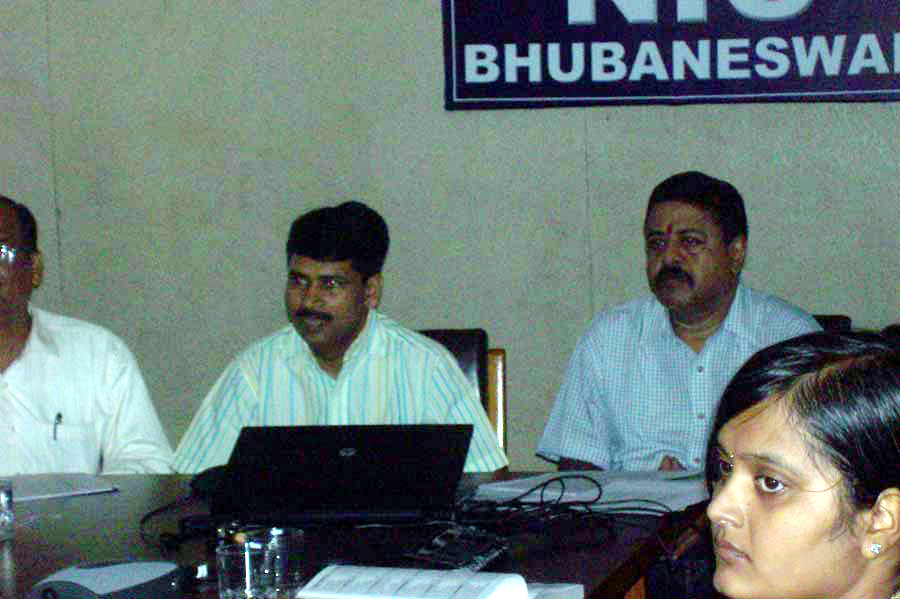 A State Level Review-cum-Orientation Programme on MCTS (Mother and Child Tracking System); a system of name-based tracking of pregnant mothers and children for better coverage of ANC, institutional delivery and immunization; was organized through multipoint-VC on 24th May 2011 in which all the 30 Districts of Orissa were connected. For the seamless efforts put in implementation of MCTS by the NIC Orissa Health Project team, was highly appreciated by Shri PK Meherda, IAS, Mission Director, NRHM Orissa. The On-line entry status of each district was reviewed and the step-by-step application flow was explained to all the remote participants.
The VC at NIC District Centres were coordinated by respective DIO/DIAs in which all the ADMO(FW), DHIO, Immunization Computer Assts, and selected BPO/BADA (4 Nos) from each district of Orissa participated.
The Landmark steps of IT deliveries by NIC in various wings of Department of Health and FW, Govt of Orissa, was briefed to the participants in his Welcome Address note by Shri SK Panda, STD & SIO Orissa.
Also, the Review Programme was well supported by Shri Rajesh Gera, STD and Ms. Ruchi Verma from NIC HQ New Delhi.
The VC session was managed by Shri SM Dora, TD and Sanjay Kumar Das, Scientist-C and their team members at different PoPs.
Shri P C Sahoo, TD , State Project Coordinator for Health coordinated the entire exercise along with the state NIC Health team , Smt. Namita Senapati, PSA and Smt. Nikila Panda, Scientific Officer/SB.