DG, NIC features in an Exclusive Interview with ETGovernment
Informatics News Desk, NIC-HQ
newsdesk[dot]info[at]nic[dot]in
|
Dec 6, 2019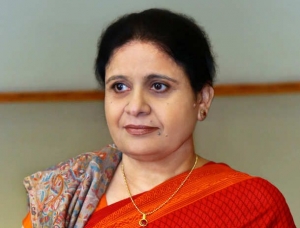 "With a robust state-of-the-art IT infrastructure, NIC is offering solutions that are used by Indians across the world", says Dr. Neeta Verma, Director General, National Informatics Centre in an exclusive interview with ETGovernment.
DG expressed views on NIC's close association with the government in the application of technology in different dimensions of governance. She said that besides establishing a nationwide state-of-the-art ICT infrastructure for the government, NIC has also built a vast array of digital solutions to support government at various levels from the centre to states to the district administration.
Underscoring the ICT applications developed by NIC for enhanced e-Governance, DG said, "In the recent past, several government initiatives such as Swachh Bharat Mission, Soil Health Card, e-Way Bill, MyGov, Housing, among others have been managed using digital platforms from concept to commission. Besides helping the government in the effective management of programmes, these platforms are also enabling an enhanced interaction of the government with the citizens."
On being asked about the thrust of NIC in today's competitive environment, DG opined that the mobile revolution has played an important role in providing citizens with access to government services. With the advent of emerging technologies such as data analytics, artificial intelligence (AI) and blockchain to name a few, there is a huge potential for us to reimagine and reinvent our current set of services.
"As these digital systems are getting more and more embedded in our day to day lives, maintaining a safe cybersecurity posture becomes pertinent. Another key component that will accelerate the growth will be the participation of start-ups almost in all sectors", added DG.
Read the full interview at:
https://government.economictimes.indiatimes.com/news/digital-india/it-ecosystem-has-scaled-new-heights-in-last-5-years-dg-nic-neeta-verma/72253535