Videoconferencing Facility Inaugurated between District Civil Court & Sub Jail Khunti by Hon?ble Chief Justice Smt. Gyan Sudha Mishra High Court Jharkhand.
informatics, NIC-HQ
editor[dot]info[at]nic[dot]in
|
May 23, 2009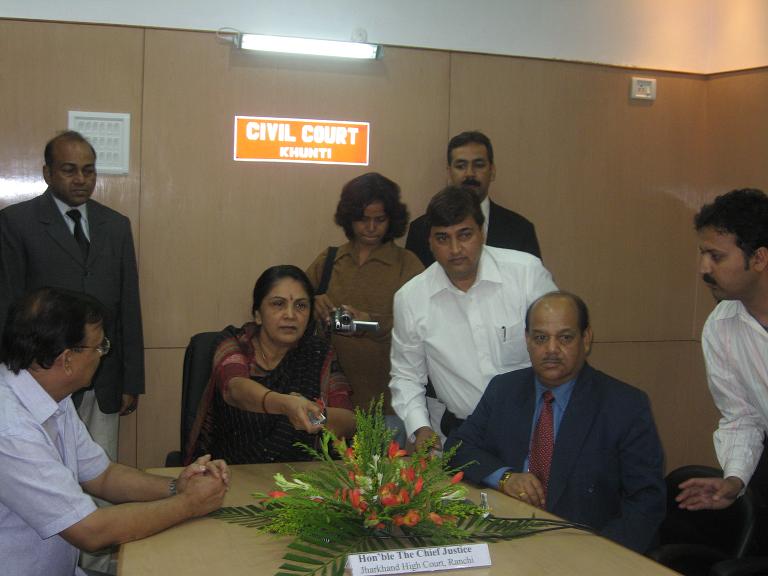 "The videoconferencing facility between Khunti District Civil court and Sub Jail, was inaugurated by Hon'ble Chief Justice Smt. Gyan Sudha Mishra, Jharkhand High Court at an impressive function on 23rd May'09 in the presence of Hon'ble Justice Amrashwar Sahay and Hon'ble Justice M Y Eqbal and other senior officials of the District court.
After the inauguration, the new VC facility was demonstrated to the Hon'ble Chief Justice of the High Court. Speaking over the VC system, the Hon'ble Chief Justice discussed the benefits of the new facility with Shri Deepak Vidyarthi, Jail Suprintendent, Ranchi who was present at Khunti Sub Jail. Shri Vidyarthi informed the Hon'ble Chief Justice about the excellent technical support given by NIC team led by Shri S Ahmad, SIO, for operationalizing the VC system.
The VC facility between district civil court and jail is being implemented by NIC, Jharkhand on turn key basis for the state government.
"