Sensitization workshop on Open data at National Institute of Social Work and Social Sciences (NISWASS), Bhubaneswar, Odisha
A. K. Hota, Odisha
ak[dot]hota[at]nic[dot]in
|
Nov 8, 2017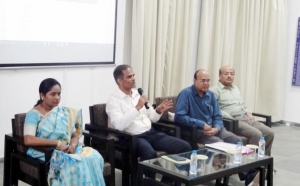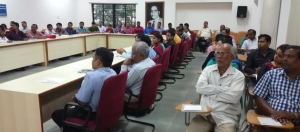 A half day workshop on Open Government Data was organized for officers and staff of Social Security and Empowerment of Persons with Disabilities Department at the National Institute of Social Work and Social Sciences (NISWASS) on 31st October 2017.
The workshop was inaugurated by Shri Niten Chandra, IAS, Principal Secretary in the presence of Shri K. C. Sahoo, Joint Secretary and Ms. Madhumita Nayak, Dy. Secretary of the department. The objective of the workshop was to make the district and block level officers of the department familiar with open government data concept.
Addressing the participants, Dr A. K. Hota, STD explained how data is a valuable resource and should be made available to common public, researchers and other government departments. He urged the officers to identify datasets available with them for publishing in the odisha.data.gov.in website.
Shri D. P. Mishra, TD, NIC Hqrs explained the concept of open data, its history in India and how it is beneficial for the country. He demonstrated the process of de-normalization of data before publishing in the site.
Shri Tapan Prakash Ray, STD, demonstrated the workflow of the application, including creation of Data Contributor, creation and publication of catalogue and resource in the portal. Participants also had hands on sessions and clarified their doubts.
NIC Odisha OGD team member Shri Malay Pattanayak, TD, NIC - SSEPD coordinators Shri G. C. Pati, TD and Shri Bhimsen Sahoo, TD coordinated the workshop. More than 70 Social Security Officers, Block Social Security Officers and Programme Assistants from SSEPD department participated in the workshop.