Governance
Showing 236 to 240 of total 262 records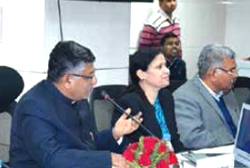 Artificial Intelligence (AI) is poised to revolutionize the functioning of governments. Globally, its applications are growing based on its demand and potential to improve efficiency and quality of public services. These largely depend on how best the choices are made on how and where it can be applied.
JUNE KADU, MILAN LEGO
|
April 2018
The IT revolution in Lohit started with NIC, Tezu as one of the main wings of District Administration. Today it has become invaluable for District Administration to execute the various e-Governance and ICT activities in line with the Digital India Program of Government of India.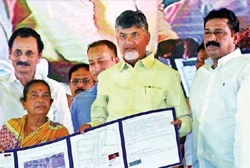 BKVV PRASADA RAO, YVKSR MURTY, SHAIK HAMEED PASHA
|
April 2018
NIC District Centre, Visakhapatnam, since its inception has been instrumental in developing and successfully implementing various ICT based initiatives in the District besides its role in spreading the ICT culture among the Government Departments. The success stories are many and the efforts...
DR. RANJNA NAGPAL, PRATIBHA RAMESH LOKHANDE, S BALASUNDER
|
July 2017
Soil Health Card provide soil nutrient status of a farmers holding and advise him on the dosage of fertilizers and need for soil amendments for a healthy soil in the long run. The Government plans to issue Soil Health Cards to 14 crore farmers in a cycle of 2 years.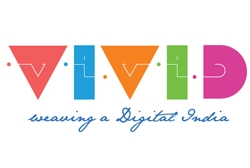 V.K. TYAGI, BIPIN BALAGOPAL
|
April 2017
India has been making progress in the field of Information and Communication Technology with leaps and bounds. This progress, however, would not have been possible without the contributions of the officers closest to the ground reality, the District Informatics Officers (DIO).