Workshop on Digital Payment in Government at Madhusudan Das Regional Academy of Financial Management, Odisha
A. K. Hota, Odisha
ak[dot]hota[at]nic[dot]in
|
Jul 21, 2017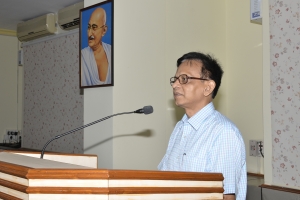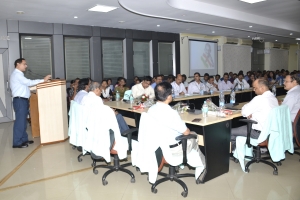 Government of Odisha in collaboration with the Reserve Bank of India organized a workshop on "Digital Payment in Government" on 17/07/2017 at Madhusudan Das Regional Academy of Financial Management, Bhubaneswar. The day long workshop was attended by officers from Odisha Financial Service from all over Odisha including the probationers.
Speaking on the occasion, Shri Tuhin Kanta Pandey,IAS, Principal Secretary (Finance), Government of Odisha highlighted the achievements of Government of Odisha in the Government Receipts front. He also urged the RBI to consider reducing the merchant discount rate (MDR) or removing it altogether in order to encourage digital payments. He also spoke about connectivity issues faced by remote parts of the state which is acting as a deterrence to spread the digital transactions throughout the state.
Shri P.K.Pramanik, DDG & SIO, NIC Odisha graced the occasion as the Guest of Honour. In his keynote address Shri Pramanik emphasized establishment of an end to end integrated architecture between central government departments, state government, RBI and commercial banks. He reiterated NIC's commitment to extend wholehearted support to Government departments in integration of digital payments for providing better citizen services. He cited example of PFMS implemented by NIC which has proved extremely useful to the beneficiaries for receiving various subsidies and payments from the Government.
Shri Ganesh Kumar, Executive Director, Reserve Bank of India spoke as a resource person in the workshop. He lauded Odisha for its achievements in many of RBI's digital payment initiatives. He discussed about various mechanisms for digital payments such as Credit/Debit Cards, Net Banking, Mobile Banking, Aadhaar Enabled Payment System, UPI, USSD & Micro ATMs as well as security aspects in making digital transactions. He also spoke very highly about NIC's role in taking the digital payments forward in the Government.
Report by – Shri Tapan Prakash Ray, TD