Training Programme for Revenue Inspectors at Revenue Inspector Training Institute (RITI) Sambalpur, Odisha
A. K. Hota, Odisha
ak[dot]hota[at]nic[dot]in
|
Feb 7, 2017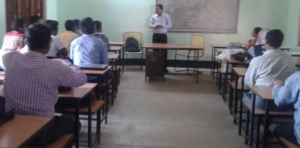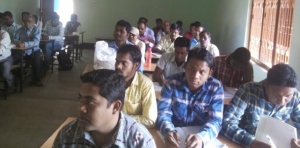 The training programme on "I.C.T. applications in Revenue administration" was organised by DIO, NIC, Sambalpur  for Revenue Inspectors of different districts of northern Odisha at Revenue Inspectors Training Institute (R.I.T.I.), Larkank, Sambalpur.
R.I.s are the grassroots level revenue officials and ICT knowledge is very much essential to deal with e-Governance applications used / to be used for revenue administration. To cater the e-Governance knowledge upgradation need of these officials, NIC, Sambalpur conducted a training programme on various ICT applications running in the Tahasils.
Training was conducted by Sri Rudra Prasad Dash, DIO, NIC, Sambalpur supported by Sri Neetesh Chandra Khatry, DeGS Manager, Sambalpur. Training was focused on following topics relevant to Tahasils.
1.     e-Governance
2.     Bhulekh and Web Based online Mutation s/w
3.     Document Management System (DMS) for modern record rooms
4.     e-District
5.     Common Service Centers(CSCs)
6.     Digital Locker etc.
All the above topics were explained to the participants in detail through power point presentations. Brief overview was given on upcoming technology like hi-tech survey etc. At the end, Questions & Answer session was conducted and doubts of the participants were clarified by Sri R. P. Dash, DIO, Sambalpur.