orissapassport.gov.in – The passport to RPO, Odisha
A. K. Hota, Odisha
ak[dot]hota[at]nic[dot]in
|
Sep 19, 2011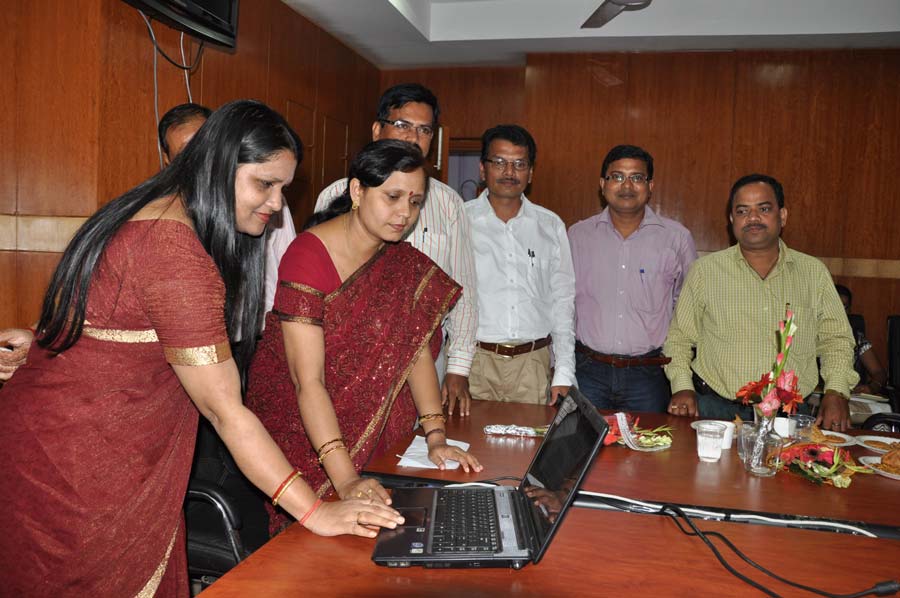 The web portal of Regional Passport Office, Bhubaneswar was launched on 7th. Sept 2011 at the New Passport office, Bhubaneswar by Ms. Padma Mahanti, Regional Passport Officer in the presence of officers from NIC, Orissa State Centre and members from various media houses.

In her address she reiterated that the portal has got links with all activities related to passport like online application entry, tatkal scheme, status monitoring etc and this would immensely help a common citizen. She emphasized on the rich content of the portal and appreciated the technical support of NIC for integration of 52 Postal speed post centers, Collectorate offices and during passport adalats, which has been helpful in extending the service across the state of Orissa.
 
RPO Ms Padama Mohanty while appreciating the effort of NIC has congratulated NIC Officer Ms Sasmeeta Sabat and the team under the guidance of State Informatics Officer Mr. S.K Panda for successfully managing the passport office computerization project with 24 by 7 support and also urged the public to derive optimum benefit of the portal for better service. The team of Technical Directors from NIC who were present during the occasion were Mr. S.A Khan, Mr. Dilip Jena,  Dr. R.N Behera and Mr. K.C Pattanaik, PSA.

With launching of Orissa Passport Portal site it has added further simplification of the process along with a localized and personalized touch to this essential service.