MISAL BANDOBAST RECORDS GO ONLINE IN RAJNANDGAON DISTRICT, C.G.
Y.V.Shreenivas Rao, Chattisgarh
yvsrao[at]nic[dot]in
|
Nov 11, 2011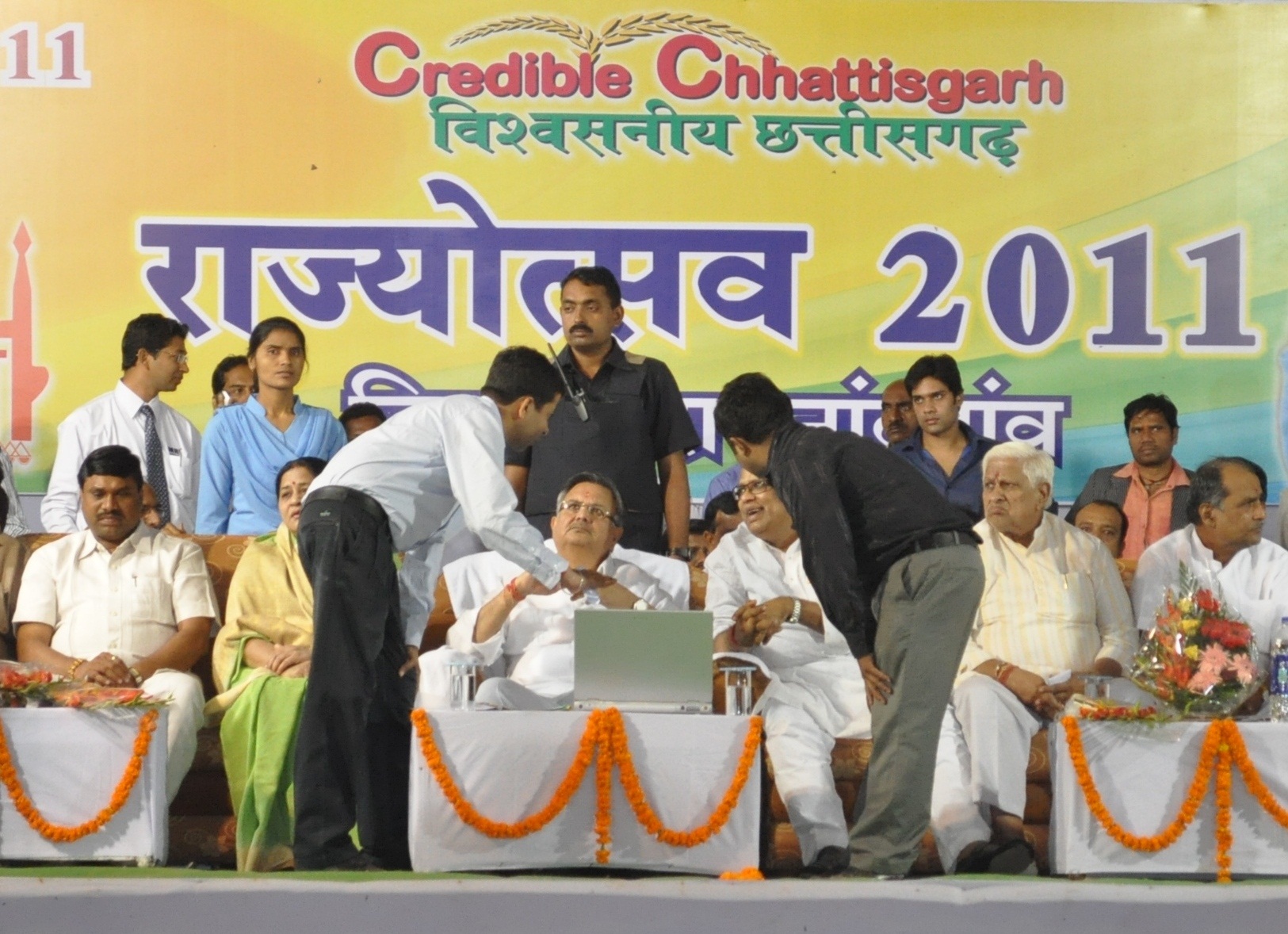 Computerization of MISAL BANDOBAST Record, required for preparation of Permanent cast Certificate, has been inaugurated by Dr. Raman Singh, honorable CM, Chhattisgarh in presence of Mr. Amar Agrwal, honorable Minister of Health and Family welfare, Govt. of Chhattisgarh on 02-Nov-2011 during Rajyotsava at Rajnandgaon.
Misal Bandobast Record is  80-90 years old record of Land Holders of the District, which is having the cast details also. These records are the only source by which the cast of a person can be verified. These records are too old and are in the form of paper register. These are in very poor condition and very difficult to handle and also not easy to access. Keeping in view the importance of these records for preparation of cast certificate and make it easily accessible to citizens, District Administration initiated for its digitization with the help of NIC to keep it safe for future purpose. The scanning of Misal Bandobast Records have been completed with the technical help of NIC-District Centre, Rajnandgaon and later on it is made online for citizens using the ICT facilities of NIC. The software has been hosted at  www.rajnandgaon.gov.in.
The Software is having search facility based on  the name of the village. The print out can be taken from here for further action.
Courtesy Mr. Satyesh Kumar Sharma, DIO, Rajnandgaon, CG.