Inauguration of Agro Telemarketing Center Project by Honourable Minister for Agriculture, Orissa
A. K. Hota, Odisha
ak[dot]hota[at]nic[dot]in
|
Jun 27, 2011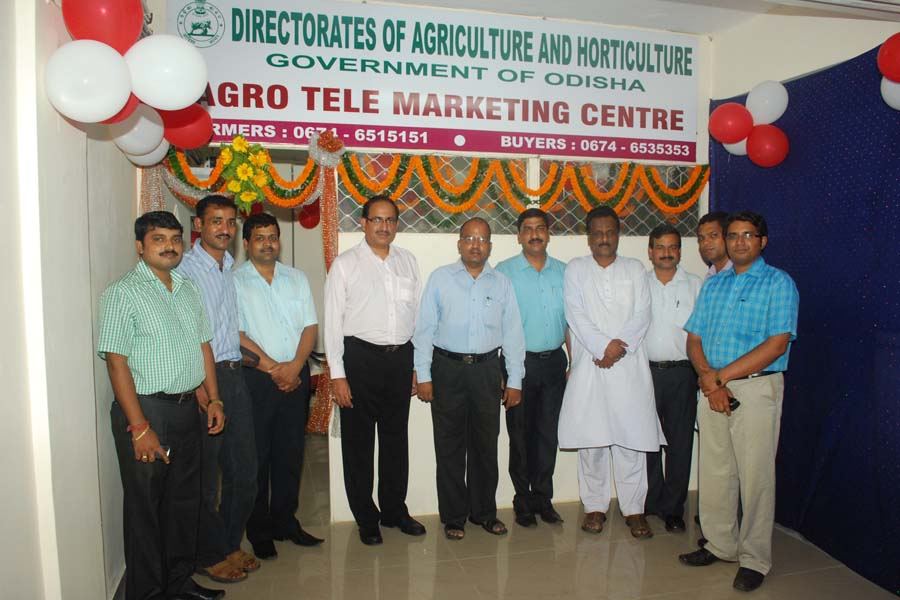 Agro Telemarketing Center, to facilitate farmers & traders to sell & buy various agro-products, using the web based application has been inaugurated by Shri Pradeep Maharathy, Honourable Minister for Agriculture, on 18.06.2011 at Directorate of Agriculture and Horticulture, Govt. of Odisha.
Inaugurating the application & the Telemarketing Center, Hon'ble Minister informed that this unique initiative would bridge the gap between farmers and traders irrespective of geographic location in Odisha as well as adjacent States.
Discussing more on the concept, Shri R.S Gopalan, IAS, Director, Agriculture & Food Production, highlighted that the traders who are interested in buying agricultural products can call over given toll free number (0674-6535353) and provide their address, phone & product details of their interest. The call center officials would register these details over the portal.
Similarly farmers interested to sell their products, can call on the toll free telephone number (0674-6515151) and specify their address, product details and quantity available with them. As soon as farmer details are entered into the web portal by the call centre officials SMS would go to concerned traders with all details of the farmer for necessary action at their level to contact farmers, fix the rate & purchase the products.
Presenting various features of the application Shri C.V.K Maruti Rao, DIO, Balangir, informed that the application supports for all types of agriculture products including Cereals, Pulses Vegetables, Fruits, Cash crops, Ornamental crops etc.
The application is open for all traders from Orissa as well as adjacent states including Andhra Pradesh, Chattishgarh, Jharkhand, West Bengal, Madhya Pradesh etc. to register over portal, but limited to the farmers of Orissa.
Other dignitaries present in the occasion include Shri Rangalal Jamuda, IAS, Principal Secretary to Govt., Agriculture Department,  Shri S. Chadha,IFS, Director of Horticulture, Shri S. A. Khan, Technical Director, NIC etc.
This innovative application has been conceptualized by Shri R.S Gopalan, IAS, and developed by National Informatics Centre, Orissa with active involvement of Shri C V K Maruti Rao, DIO, Balangir.