Sensitization Workshop on e-Procurement (GePNIC) for Integrated Tribal Development Agencies of ST & SC Development Department, Govt of Orissa
A. K. Hota, Odisha
ak[dot]hota[at]nic[dot]in
|
Jun 23, 2011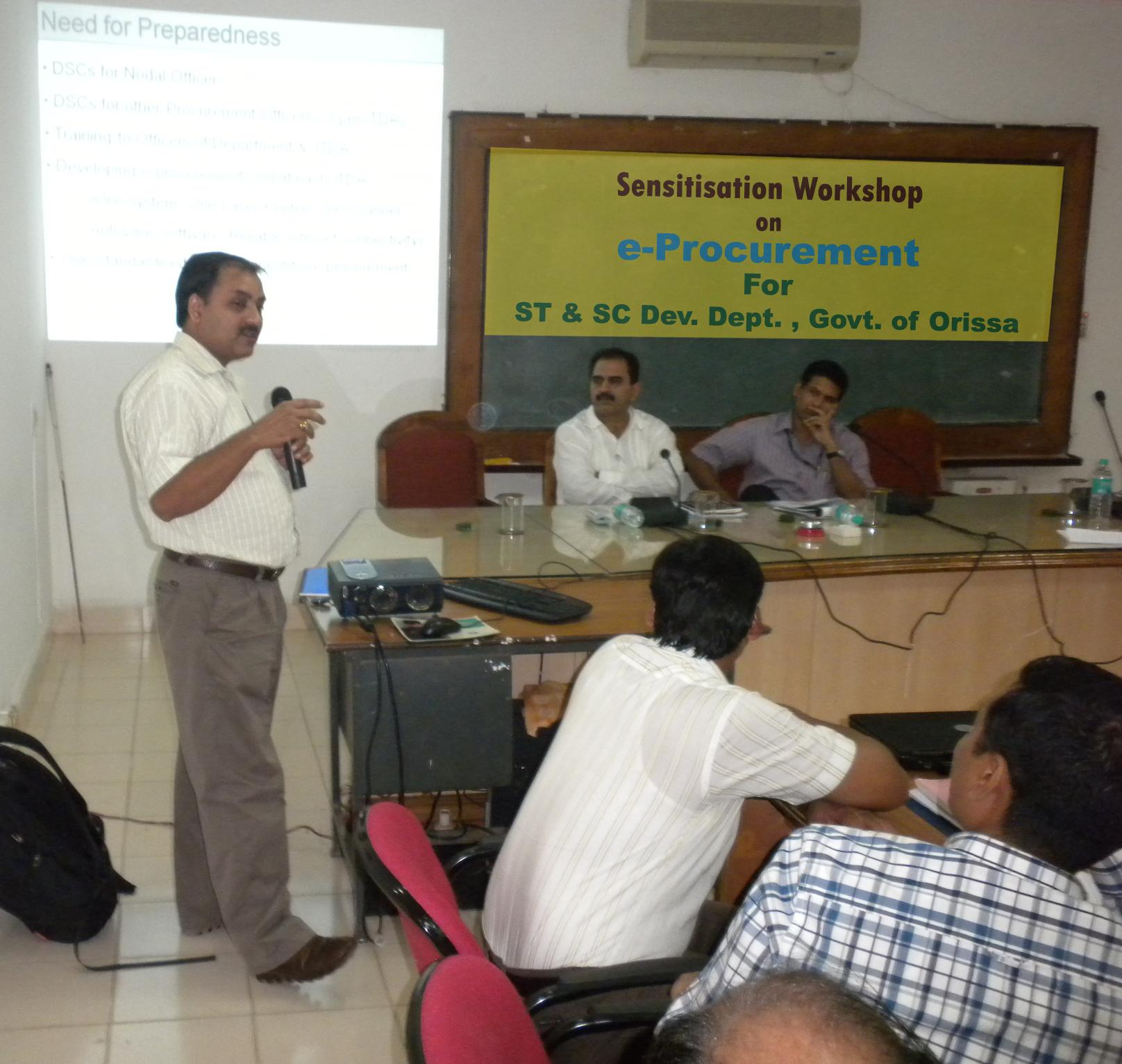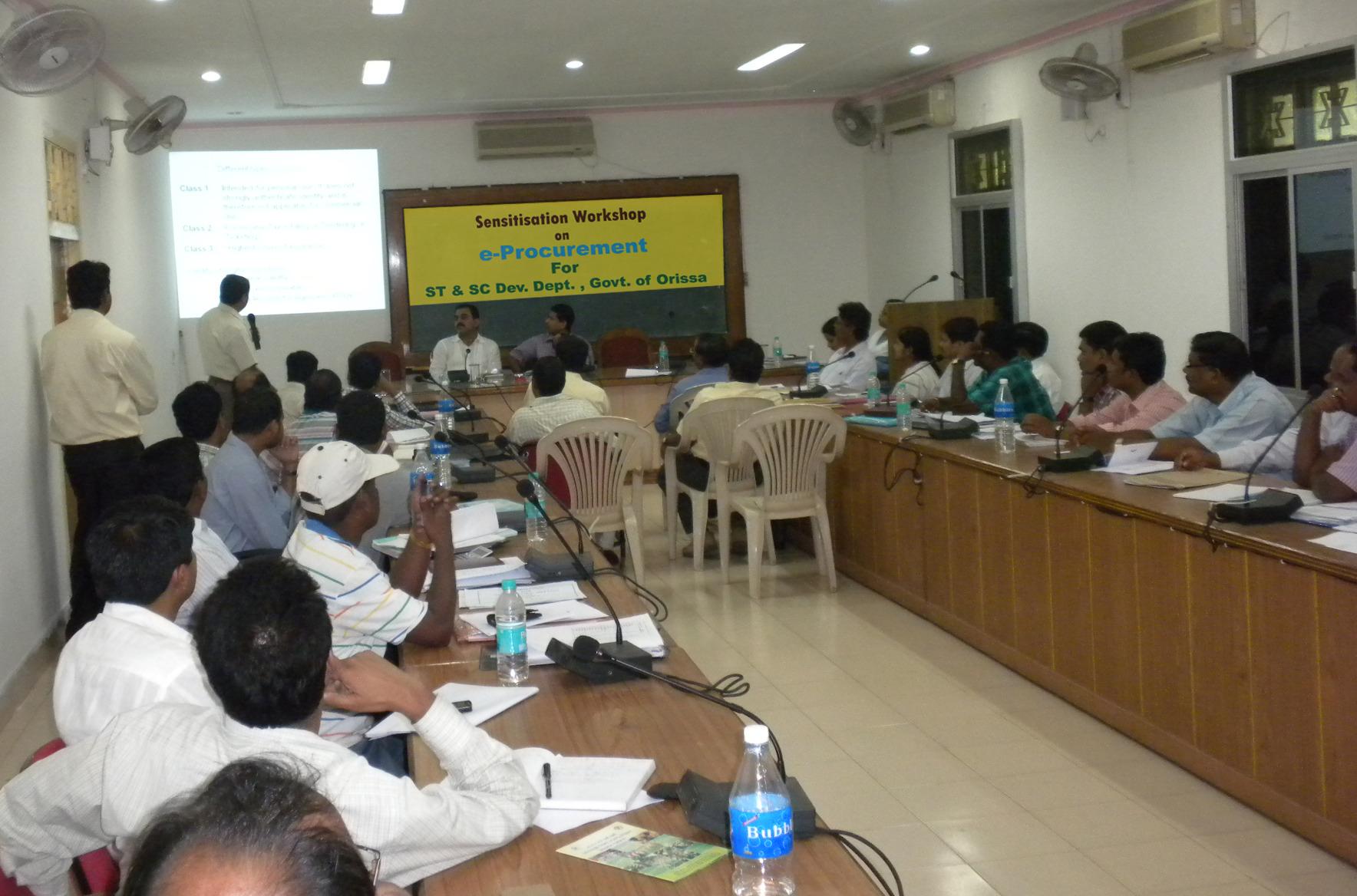 The Integrated Tribal Development Agencies (ITDA) is the government agency under ST & SC Development Department, working for the development of the Tribal in the State. With the initiative from ITDA, Malkanagiri District, the department in government has expressed its interest in implementing e-Tendering with use of Government e-Procurement of NIC (GePNIC) with an intention to make the procurement process efficient, transparent, non-bias and timely.
As the initial step towards implementation, a Sensitization Workshop has been organised by NIC, Orissa State Centre for the Project Directors (PD), ITDA in the Conference Hall at ST & SC RTI Campus, CRP Square, Bhubaneswar, Orissa. The team from NIC headed by Shri A.K. Hota, Technical Director, has presented the whole process involved with Government Procurement and the requirements for switching to e-Procurement.
He has also made a comparison of both manual and online process and described the advantages of online system over manual system.
Shri S. K. Sarangi, IAS, Commissioner-cum-Secretary, participating in the workshop decided to organise a workshop-cum-training for the officers of all 21 ITDAs who would work with the system for rollout of the GePNIC as early as possible. Among other dignitaries present include Shri S. Chadha, IFS & Director, ST & SC Development Department, Project Directors from 21 ITDAs, Shri N.R. Biswal, PSA, NIC, Shri D.K. Mandhata, PSA, NIC and Shri S.P.Dash, SSA, NIC.