National Workshop on National Land Records Modernization Programme (NLRMP)-MIS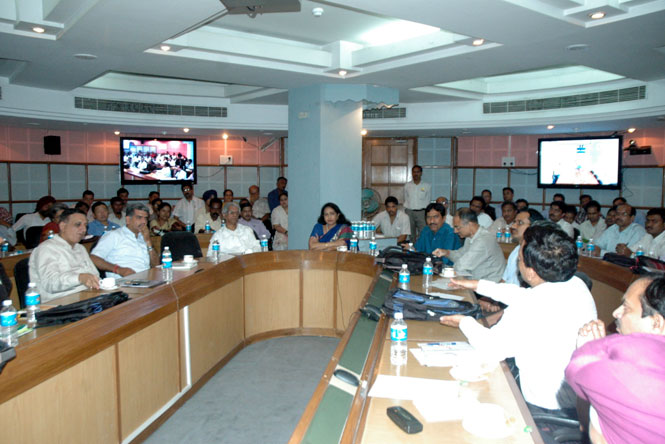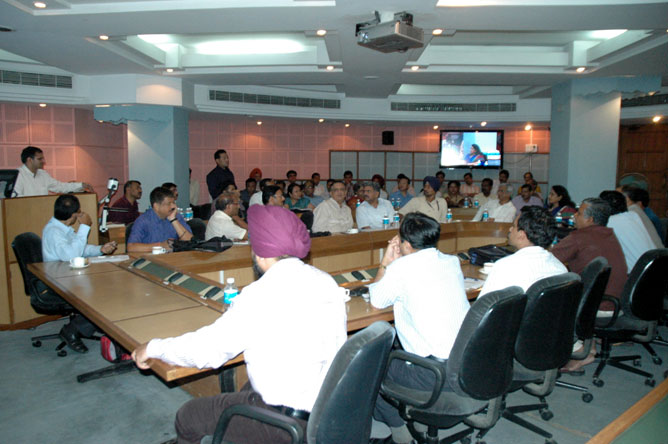 A 2-days National Workshop on NLRMP-MIS and emerging technologies was held at NIC (Hqrs), New Delhi on 23-24th June 2011. The workshop was attended by 95 officers including Commissioners/Director Land Records and Revenue and Inspector General of Registration (IGRs) of the States & NIC Coordinators for Land Records and Property Registration. The workshop was inaugurated by Honorable Director General, NIC who stressed the need of standardization of processes and technologies. Sh.D.C.Misra, Sr.TD/HoG-NIC, Rural Informatics, highlighted that Record of Rights (RoR) are already digitized and placed on the public domain for public to view their ownership details and Department of Land Resources (DoLR) has sanctioned remaining components like digitization of cadastral maps, survey/resurvey using modern technologies and setting up of cyber record rooms in around 250 districts under NLRMP which was launched in Aug, 2008. He also stated that Department of Land Resources along with NIC has already standardized all domain attributes namely ownership types, castes, location classification, soil, land use, area units, irrigation sources, gender etc. and circulated to all the states for adoption. Standardized directory of Land Records attributes, NLRMP system Security Policy and NLRMP technical guidelines have been kept on the website http://dolr.nic.in .
First day of the workshop was fully devoted for demonstrating NLRMP-MIS- online monitoring system to capture field level implementation inputs followed by hands-on session (http://nlrmpportal.nic.in). 2nd day saw the demonstration of latest technologies and sharing of the best practices. Post tea session on 2nd day .i.e. 24th June, 2011 was attended by Smt. Anita Chaudhary, Secretary, Department of Land Resources along with Sh.Chinmay Basu, Special Secretary, Department of Land Resources, Sh.Charanjit Singh, Director (Land Reforms) and his team of Deputy Secretary and Under Secretary. Sh. Vinay Thakur summarized 2 days proceedings and highlighted the issues raised by the states. Secretary, DoLR shared Department's vision and replied to the implementation issues on National Land Records Modernisation Programme (NLRMP) which stresses on integrating Computerization of Land Records, Property Registration and Cadastral Mapping thereby streamlining the land records management in the country. Smt. Anita Chaudhary lauded NIC's role in the implementation of NLRMP and providing technical expertise and inputs to the States/UTs. While replying to queries during the interaction she said that a similar workshop must be conducted at the regional level particularly in the north eastern States. The topics covered in the workshops were related to NLRMP-MIS developed by NIC and also topics such as latest technologies being used in Cadastral Survey, digitization of cadastral maps, interlinking of revenue, registration and survey. The best practices by the successful States such as Gujarat, Haryana, Karnataka and Maharashtra were shared and well appreciated by the participants. The Secretary asked Department's officers and NIC to document the best practices and place on Department's Web Site.
Submitted By:
D.S.Venkatesh, NIC-HQ
|
venkat [at] nic [dot] in
Search Online News