Awareness programme on National Data Sharing & Access Policy (NDSAP) at Odisha
A. K. Hota, Odisha
ak[dot]hota[at]nic[dot]in
|
Oct 28, 2013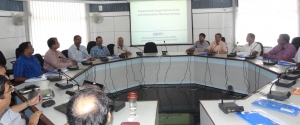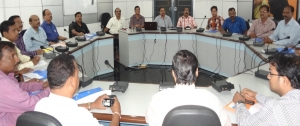 NDSAP aims to provide an enabling provision and platform for proactive and open access to the data generated by various Government of India entities.
The objective of this policy is to facilitate access to Government of India owned shareable data (along with its usage information) in machine readable form through a wide area network all over the country in a periodically updatable manner, within the framework of various related policies, acts and rules of Government of India, thereby permitting a wider accessibility and usage by public.
Now, all State Governments are also joining in this Open Data movement by accepting the NDASP for state owned sharable data.
On 26th October 2013, Saturday, Government of Odisha had an awareness session on the "NDSAP policy and the concept of Open Data", at Gopabandhu Academy of Administration, Bhubaneswar.
Senior officers from the departments like Agriculture, ST & SC Development and Backward Welfare, Revenue, Police, Health as well as few officers from District Administration also participated.
On behalf of NIC Odisha, Shri A K Hota, Scientist-F and NDSAP Regional Coordinator (Eastern Region) along with  Shri Malay Pattanayak, Scientist-D carried out the presentation followed by demo of the portal http://data.gov.in. The lively interactions clarified queries of the participants.
All participants expressed that this policy will be very beneficial and they are ready to pro-actively share the datasets once the policy is implemented by the Government of Odisha.