Open Data
Showing 6 to 10 of total 10 records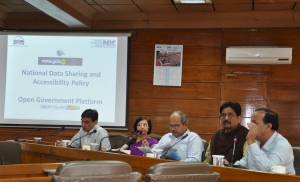 Ajay Singh Chahal, Himachal Pradesh
ajay[dot]chahal[at]nic[dot]in
|
Jun 24, 2013
A one-day awareness workshop on National Data Sharing and Accessibility Policy and Open Government Platform was held at Shimla on 21-June-2013 under the Chairpersonship of Sh. P.C. Dhiman IAS, Principal Secretary (Information Technology) to the Government of Himachal Pradesh. About 80 officers from...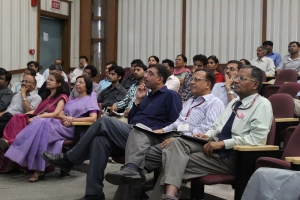 D.P.Misra, Delhi
dpmisra[at]nic[dot]in
|
May 25, 2013
It has been almost a year and 852 datasets and counting. Data Portal India (http://data.gov.in), an Indian Government Open data initiative has come a long way, it all started with GOI announcing the NDSAP (http://data.gov.in/sites/default/files/NDSAP.pdf) and National Informatics Centre,...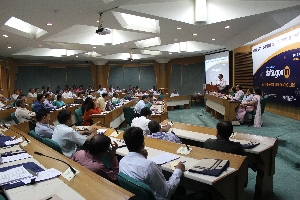 D.P.Misra, Delhi
dpmisra[at]nic[dot]in
|
Apr 15, 2013
With the goal to discuss the important aspects of Open Government Data & Civic Engagement, National Informatics Centre (NIC) conducted a workshop on April 4, 2013 at India Habitat Centre, New Delhi. Though primarily the workshop was targeted at Data Controllers nominated by various Ministries/...
BRIJENDER KUMAR DOGRA, RAJIV KUMAR THAKUR
|
October 2014
Kullu, known as the Valley of Gods and Apples, derives its name from the word KALUT which was a tribe in the upper valley of River Beas. It is famous for International Folk Dance festival and Kullu Dussehra. The district comprises of 4 Sub-Divisions, 7 Tehsils, 2 Municipal Corporations, 3...
ALKA MISHRA, D. P. MISRA
|
April 2014
The National Data Sharing and Accessibility Policy (NDSAP) (Gazette notified on 17th March 12) was formulated to enable and establish open access to all data generated from Ministries, Departments and related Organisations of Government of India. The policy mandates these entities of the government...