Haryana:- Service for resumption of operations of Industrial/Commercial Establishment during Lockdown/Curfew
Deepak Sawant, Haryana
sawant[dot]deepak[at]nic[dot]in
|
May 18, 2020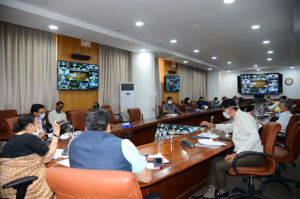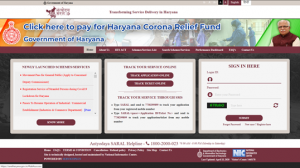 Stopping Industrial/Commercial Establishment activities in the state due to Covid-19 had adversely affected the Economic activities in state.  After issuance of guidelines issued by Ministry of Home affairs to allow conditional and gradual resumption of operations of Industrial/Commercial Establishment changing from time it was a daunting task to give approval for the same.
NIC Haryana has developed an online service for Department of the Industries and Commerce, Haryana in two days to facilitate the owners of various industries to get the permission from the concerned authorities to resume the operations of their Industries during Lockdown/Curfew a shortest possible time.
The name of the online service is "Application to resume operations of Industrial/Commercial Establishment during Lockdown/Curfew (service)".
The online service has been launched through the Service Delivery portal Antodaya Saral of Haryana (https://saralharyana.gov.in). This portal is powered by ServicePlus.
Features of the Service
The application is designed to get all the parameters which are the deciding factor of approval/Rejection of any application.
Industries were allowed apply on the portal stating location of the industry under various categories and three zones i.e. Red, Orange, Green as per the guidelines of Ministry of Home Affairs.
Integrated with GIS based determining the Red, Orange and Green Zones.
Automatic approval and rejection of the applications received as per the prevailing conditions of total Lockdown in the State of Haryana without any manual intervention.
Conditional approval for Operation and manpower of industries are also depending upon these three zones and category of work.
Printing of movement passes by uploading CSV file for the approved manpower.
Comprehensive dashboard for the key functionaries of the state like Hon'ble Chief Minister, Chief Secretary and Industrial Department are monitoring the application through this portal.
A major milestone was achieved   on 10th May 2020.  When approval for more than 3000 industrial units with 10,00,000 manpower was approved in a single day.
 Till date (i.e. 15 May 2020) 68265   applications has been received. Out of which 43814 applications has been approved with 27,31,193 manpower was approved.