RCCMS training and LRMS implementation at Jajpur District, Odisha
A. K. Hota, Odisha
ak[dot]hota[at]nic[dot]in
|
Apr 11, 2018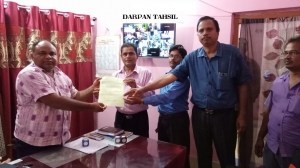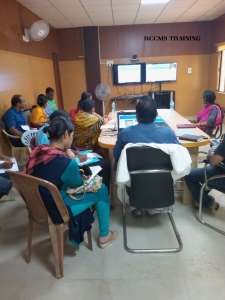 A half day workshop on Revenue Court Case Monitoring Systems was conducted for Collector, ADM, Sub Collector, Tahsildars, DEOs, and Bench Clerks of ADM and Collector of Jajpur at Conference room of Collectorate, Jajpur on 27.03.2018.
Sri Sudhansu Mohan Satpathy, Technical Director and DIO presented the demo of the application. He explained in detail the features and modules available in the web based application –Like- how a case can be entered (a cause list ) using Tahsildar Login and  Sub collector Login (Appeal case) and ADM login (Revision case). He further explained how to upload the order sheet and different action taken report in the web application. The status of the cause list can be viewed by the applicant at different stages of the hearing at different courts with his registered mobile number using the OTP.
Land Record Management System was implemented in all tahsils of Jajpur district in the prescribed time limit. A series of trainings was conducted at Tahsil level for Tahsildars, Addl. Tahsildars, Record keepers, Revenue Inspectors, and Data Entry Operators. Using the MPLS connectivity the INTRANET application is functioning successfully in all the Tahsils of the Jajpur district. Initiation of Form-3 at tahsildar login, how to make backlog entry for different types of cases, Misc cases etc. were explained to the tahsil staffs using this online software.