Asian Development Bank(ADB) representatives reviewed e-Procurement rollout in Orissa
A. K. Hota, Odisha
ak[dot]hota[at]nic[dot]in
|
Feb 10, 2009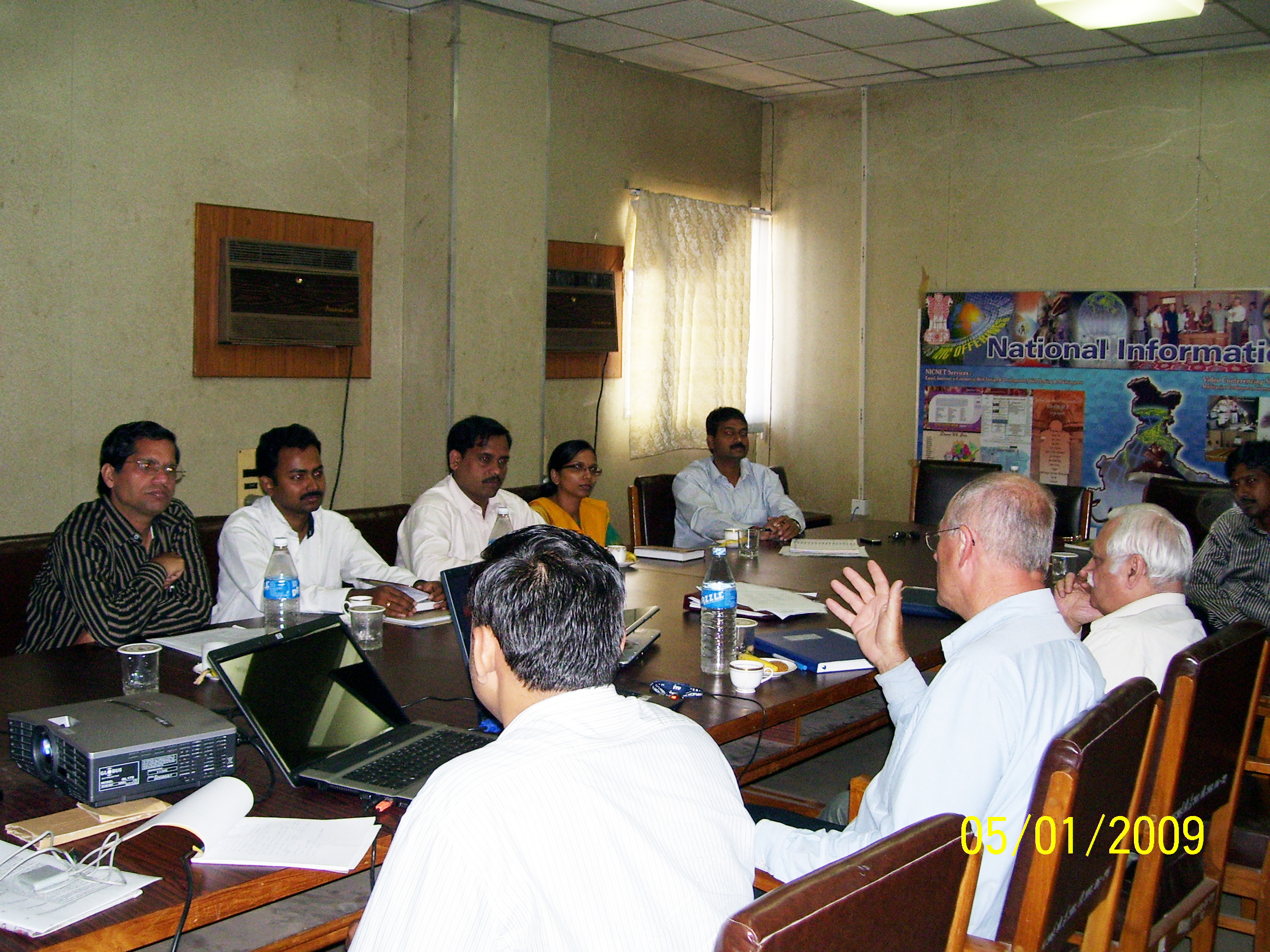 "NIC Orissa recently hosted the ADB team's visit at Bhubaneswar regarding review of system compliance of e-procurement software and it's implementation.
NIC Orissa successfully implemented the Mission Mode e-procurement project across Orissa in various departments. Various MDBs (Multi Donor Banks) like ADB (Asian Development Bank) and WB (World Bank ) etc. are providing various loans and grants to Govt. of Orissa through major engineering departments like Rural Development and Works etc. Therefore ADB and WB team reviewed the NIC e-procurement software based on different parameters set by them.
Mr. David McderMont, Principal, International Governance Solutions headed the ADB team and Mr. Basil Kavalsky (Country Evaluation and Regional Relations) headed the WB team. The presentation was carried out in three modules
i) System Compliance Statements presentation
ii) System Security policies and Procedures Statement and discussions.
iii) Live demonstrations of the software.
Shri S. K. Panda, SIO and STD, NIC Bhubaneswar welcomed the team. Shri Srinivasa Raghavan, Senior Technical Director, NIC Chennai clarified various technology and security related issues and Shri A. K. Hota, Technical Director, NIC, BBSR highlighted various process related issues. Shri Tapan Praksh Ray , Scientist. 'D'and Shri Nihar Ranjan Biswal, Scientist 'C' carried out the live presentation of the software and clarified various local issues.
The ADB team also gave their presentation and shared their international experience regarding adoption of e-procurement in 14 different countries. Mr. Ravi Khera (Staff Consultant) from ADB also attended the seminar.
Both the team expressed their satisfaction on the process and the technology of NICGeP s/w and provided their positive feedbacks.
Other members present during the discussion include e-Procurement Mission Leader and Mission members, Chief Engineer, Rural Works and their officials.
-e-Procurement Team
NIC, Orissa
"