Articles
Showing 1 to 5 of 590 records
AK DADHICHI
|
January 2020
The launch of NGDRS has started a new era in the process of registration of documents and properties. The procedure from applying for registry to paying stamp duty and court fee is easier, thereby eliminating the need of repeated visits to the sub-registrar office.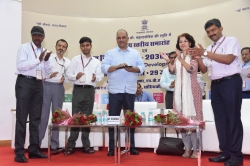 SARBJEET SINGH
|
January 2020
Chatbots are systems based on artificial intelligence that we interact with in natural language via text or voice interface. NICCI (NIC Chat Interface) is a smart and intelligent chatbot service developed by NIC Rajasthan. NICCI can be integrated with any portal without coding requirement. The...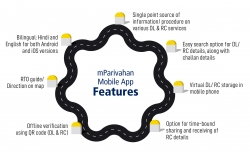 MOHAN DAS VISWAM
|
January 2020
mParivahan Mobile App has become an integral part of the transport ecosystem in a very short duration and gained significant mind share of the citizens, government and businesses alike. By virtue of its huge popularity and features like Virtual DL & RC, QR code-based verification etc., it...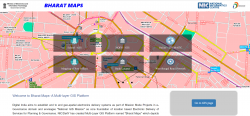 V. UDAYA KUMAR
|
January 2020
Information Technology, as a cross-cutting frontier of knowledge, has opened several new vistas of applications for daily needs of the civil society. One of them is Geographical Information System GIS technology, which is rapidly becoming a catalyst for several transformational changes in the...
MOHAN DAS VISWAM
|
January 2020
Facilitating an effective, IT based and less-paper Grievance Redressal System to handle environmental disputes involving multi-disciplinary issues, the NGT online solution has enabled digitization of all the court documents that get stored in the repository (Document Management System), thereby maintaining...