Articles
Showing 1 to 5 of 535 records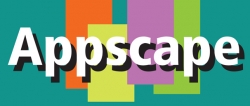 C.J. ANTONY, NIC HQ
|
January 2019
Tapping the potential of advanced technologies, e-Governance provides services through the use of computerization and replaces traditional way of working with paperless work. Mobile governance (m-Governance) is a subset of e-Governance to deliver services for different government channels, namely G2C,...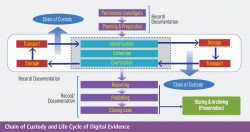 MOHAN DAS VISWAM
|
January 2019
We live in an era of digital revolution in which Information Technology touches day-to-day activities mankind delve in. The socio- economic fabric has been immensely benefitted by the IT intervention, and the judiciary is no exception to this. The penetration of IT in the legal ecosystem has created...
MOHAN DAS VISWAM
|
January 2019
he Swachh Bharat Mission -Gramin (SBM-G) programme, under the Ministry of Drinking Water and Sanitation, is a flagship programme of the Government of India. The e-Governance application used for its monitoring has been developed in-house by NIC under the guidance of the SBM-G programme division.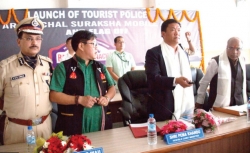 KAVITA BARKAKOTY
|
January 2019
Ensuring safety of its citizens is one of the prime responsibilities of any government. The Arunachal Pradesh State Police is the arm of the government to take timely measures to ensure adequacy of security and safety of the public. It is with such an intent, the Arunachal Pradesh Police has entrusted...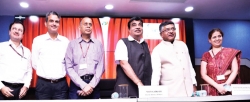 ETransport MMP Division
|
January 2019
The Transport Mission Mode Project (eTransport MMP), driven by the Ministry of Road Transport and Highways (MoRTH) and executed by NIC, has successfully automated the operations of Regional Transport Offices (RTOs) across the country. The project has set up a consolidated nationwide transport database...