Articles
Showing 1 to 5 of 628 records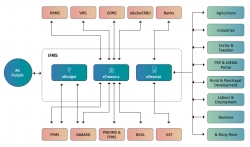 SARBJEET SINGH
|
April 2021
With release of Revised Estimate (RE) for Financial Year 2020- 21, Government of Punjab has shifted to next-gen Integrated Financial Management System (IFMS) developed by NIC Punjab. In addition to usual features of an IFMS like planning, budgeting, receipt, expenditure, bill and payment...
Dr. DIBAKAR RAY
|
April 2021
AABHAR,the web enabled pension portal is a fully integrated end-to-end processbased solution facilitating all processes digitally without any physical file movement. The finance department has made necessary amendments in finance rules and procedures accordingly and adopted process re-engineering....
Mohandas Viswam
|
April 2021
Prayas provides powerful visualizations, robust analytics and actionable insights to enable Government to align well with key policy makers and program executioners. This platform with consolidated view of 100+ schemes and 600+ KPIs paves the path for better Governance. The platform today visualizes the...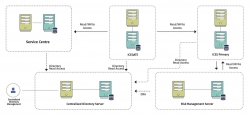 Mohandas Viswam
|
April 2021
A significant step was taken in the year 2009, to transform the then existing ICES Application to a uniform and centralized software which culminated successfully with the launch of ICES 1.5. Thus the de-centralized application gave way to a robust central server based application. The many features of...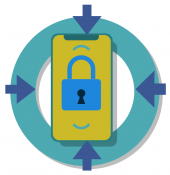 News Desk Informatics
|
January 2021
Android, iOS and hybrid apps are vulnerable to a range of threats, and businesses need to be protected from the risk associated with running mobile apps in an unprotected environment. This becomes more important when it is about the Apps for government. Platform-specific security best practices...