e-GRAS launched in Tripura
Chaitali, Tripura
chaitali[dot]b[at]nic[dot]in
|
Aug 16, 2017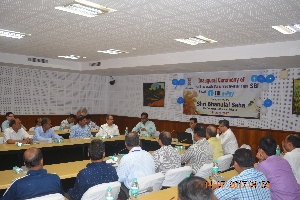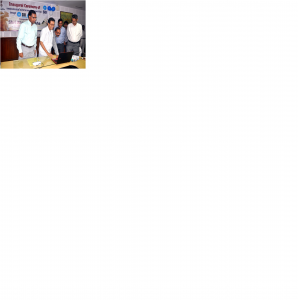 Hon'ble Minister for Finance, Govt. of Tripura, Shri Banu Lal Saha, has launched Online Government Receipts Accounting System (e-GRAS) on 14-07-2017 at a inaugural function in presence of Shri Sanjeev Ranjan, Chief Secretary, Shri AK Shukla, Director General of Police, Shri M. Nagaraju, Principal Secretary(Finance) and other high officials of the Secretariat, Agartala.
e-GRAS is an e-Governance Initiative of Government of Tripura and NIC to facilitates collection of tax/non tax revenue in online mode in line with Digital India initiatives.
Hon'ble Minister has expressed his satisfaction that citizen, businessmen shall be immensely benefited to deposit tax/ revenue in ease in one hand and Finance Department in other hand.  Shri Sanjeev Ranjan, Chief Secretary has expressed satisfaction and congratulated the Finance Department, NIC and SBI e-Pay team for launching the e-GRAS system in 3 months time as per the decision.
Shri M. Nagaraju, IAS, Principal Secretary (Finance) has expressed his satisfaction that NIC, SBI and his finance Dept. staff worked hard to achieve the targets and initially  Department of Industry and Commerce, Labour is on-boarded to facilitate collection of tax/ non-tax revenue and other departments are to on-board by July, 2017.
URL https://www.egras.tripura.gov.in