Haryana:- Training Programmes-cum-Workshops organized for Jan Seva Survey in District Sirsa
Deepak Sawant, Haryana
sawant[dot]deepak[at]nic[dot]in
|
Jun 22, 2017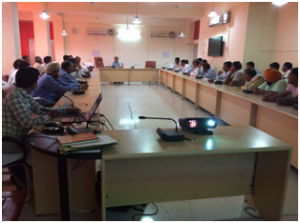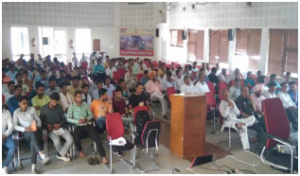 In order to conduct the Aadhaar Enabled e-KYC "Jan Seva Survey (JSS)" for building State Resident Database (SRDB), a series of continuous Training Programmes–cum-Workshops are being organized in all the Districts of Haryana
NIC District Informatics Officer Sirsa (Haryana) has conducted 16 (Sixteen) numbers of workshop  which was attended by 1649 participants.
Master Trainers, Enumerators and Saksham Youth have been imparted training during these workshops on activities related to the Survey. A Control Room equipped with Computers, Printer and Internet has also been set up in the District.
The Pilot Survey has been conducted in two Villages Chak Jalu (Block Dabwali) along with Neja Dela Kalan (Block Sirsa).