News
Showing 251 to 255 of 256 records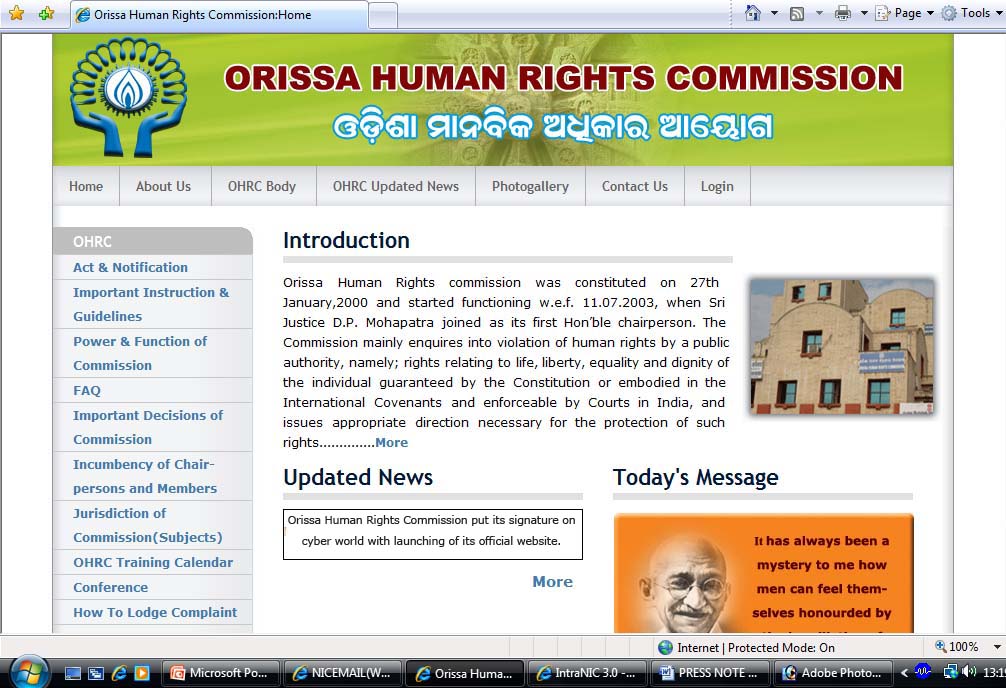 A. K. Hota, Odisha
ak[dot]hota[at]nic[dot]in
|
May 25, 2010
www.ohrc.ori.nic.in Orissa Human Rights Commission put its signature on cyber world with launching of its official website recently. Justice Radha Krishna Patra, Chairperson, OHRC inaugurated the website in presence of Dr. R.N. Bohidar, IAS, Member, OHRC, Shri Biswajit Mishra, IAS, Secretary,...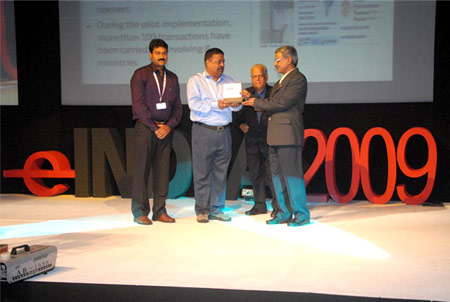 A. K. Hota, Odisha
ak[dot]hota[at]nic[dot]in
|
Aug 1, 2009
eProcurement movement initiated during 2007 by Govt. of Orissa partnering National Informatics Centre received it's commendation with the award from eIndia2009 at Hyderabad on 26th. August 2009. Orissa eProcurement project received the award for G2B(Government to Business) initiative of the year 2009.eIndia2009...
A. K. Hota, Odisha
ak[dot]hota[at]nic[dot]in
|
Jul 21, 2009
A State Level Workshop was organized at NIC, Orissa during 14th to 17th July 2009 at the Training Hall of NIC Orissa State Centre, Bhubaneswar, on operationalisation of NSAP-MIS. Shri S. K. Panda, SIO & Sr. Technical Director, welcoming Chief Guest, District Social Welfare Officers, District Informatics...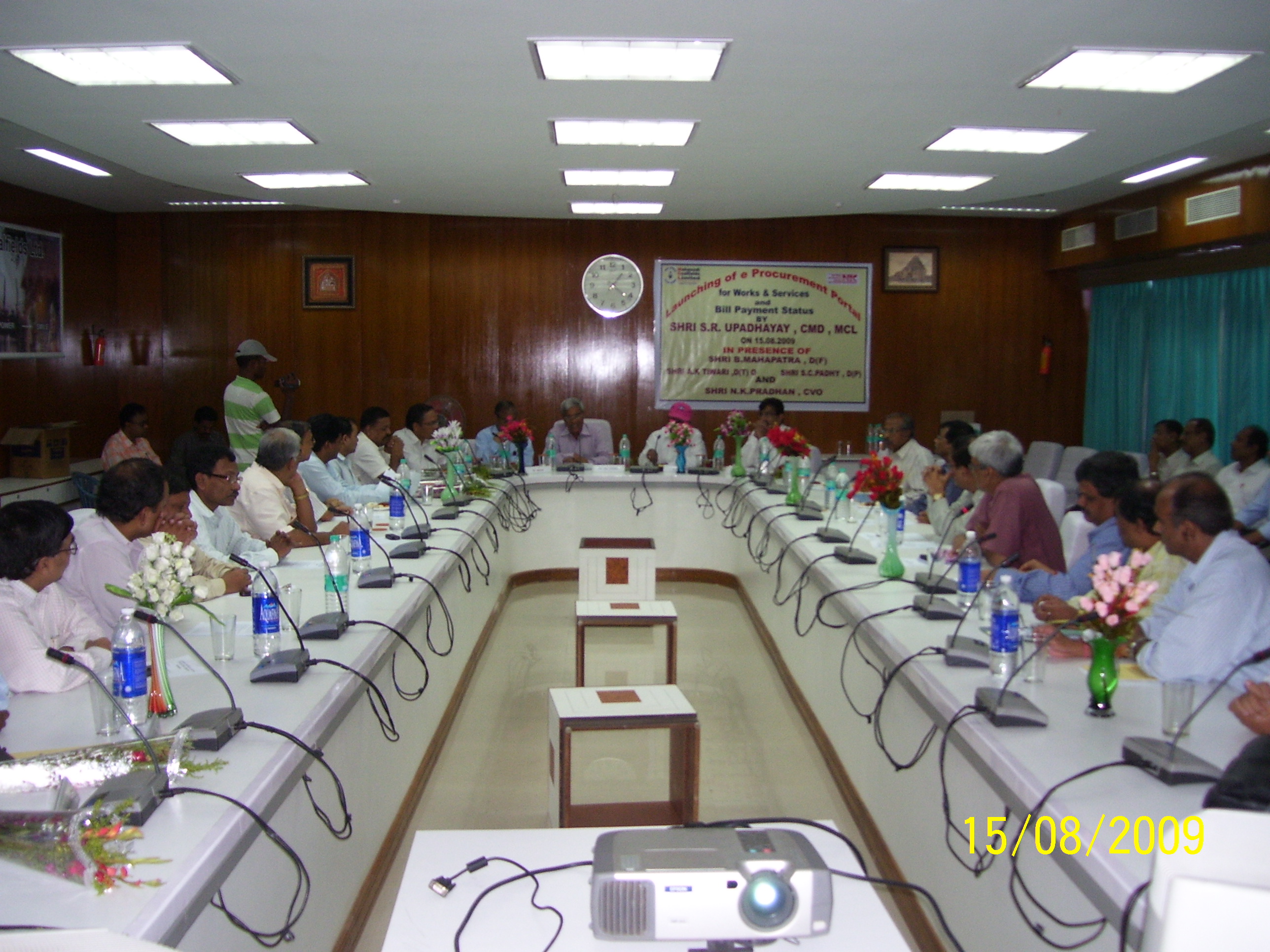 A. K. Hota, Odisha
ak[dot]hota[at]nic[dot]in
|
Jul 19, 2009
Mahanadi Coalfields Limited, a Mini Ratna Company of Coal India Limited under the Ministry of Coal, Govt of India , became the first Central Public Sector Undertaking to implement GePNIC - the e-procurement solution of NIC. Shri S. R. Upadhyay, Chairman cum Managing Director (CMD), MCL formally launched...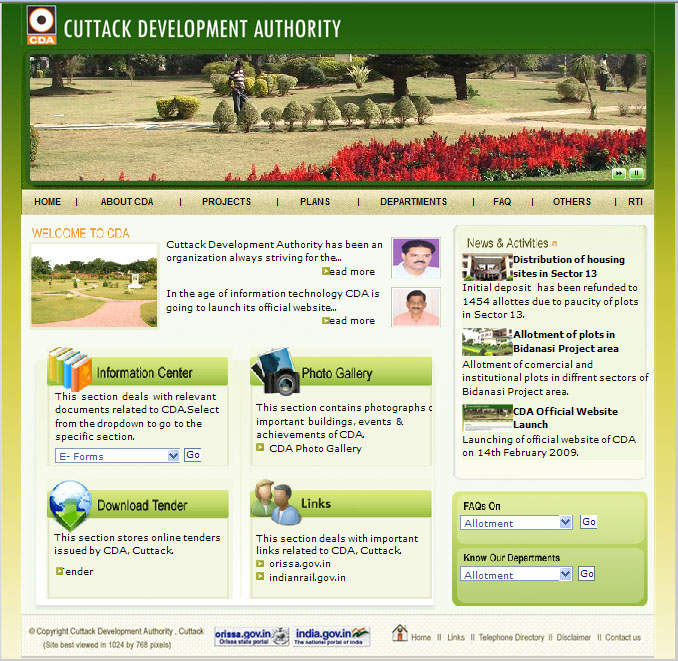 A. K. Hota, Odisha
ak[dot]hota[at]nic[dot]in
|
Mar 20, 2009
"On February 14, Hon'ble Minister, Housing and Urban Development, Sj. Kanak Vardhan Singh Deo has inaugurated CDA's website http://cdacuttack.ori.nic.in in the CDA premises, Cuttack. This website has been developed and hosted by National Informatics Centre, Bhubaneswar. Dignitaries present in...