News
Showing 6 to 10 of 266 records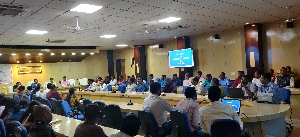 A. K. Hota, Odisha
ak[dot]hota[at]nic[dot]in
|
Apr 22, 2020
National Informatics Centre, Bhubaneswar has launched eOffice product (The online office automation application) in Collectorate of Jagatsinghpur, Odisha on 31st January 2020 with an aim to support district administration inter, intra-government process and to provide a simplified, responsive,...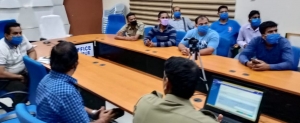 A. K. Hota, Odisha
ak[dot]hota[at]nic[dot]in
|
Apr 22, 2020
Ganjam became the first District in Odisha to implement the Online Transit e-Pass system for COVID19 management for two police districts i.e Ganjam and Berhamour of Ganjam revenue district successfully. The application has been developed under Service Plus platform of NIC and implemented...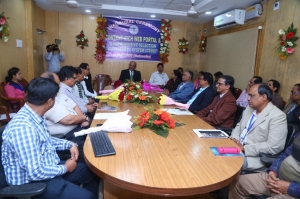 A. K. Hota, Odisha
ak[dot]hota[at]nic[dot]in
|
Mar 3, 2020
A new Odisha Public Service Commission (OPSC) content rich responsive Web portal (www.opsc.gov.in) supporting "Comprehensive Selection Management System (CSMS)" was inaugurated in the Conference Hall of OPSC, Cuttack by the Hon'ble Chairman Brig (Dr.) Laxmi Charan Patnaik. ...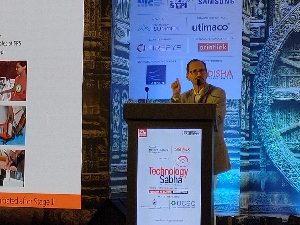 A. K. Hota, Odisha
ak[dot]hota[at]nic[dot]in
|
Mar 2, 2020
Theme: Recognizing the leaders who are raising the bar for e-governance Organized by the Indian Express (P) Ltd., Technology Sabha, has since long been India's premier eGovernance Forum; setting the pace for eGovernance seminars with leadership dialogues, actionable case studies and...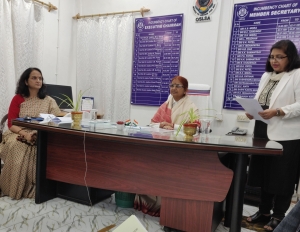 A. K. Hota, Odisha
ak[dot]hota[at]nic[dot]in
|
Feb 26, 2020
The poor, illiterate, weaker sections in our country suffer day in and out in their struggle for survival. They are unable to approach the appropriate courts of law on account of their poverty and ignorance of their legal rights even though they suffer injustice. In order to overcome such situation...