Related Articles
Showing 11 to 20 of total 34 items
PRIASoft has already been implemented at 55 blocks but with an objective to make the usage of system more efficient, department has decided to organise multiple trainings along with NIC Haryana. Sessions that were organised are: 1. Training has been provided to 225 officials (accountants and data entry operators) of complete state at Haryana Panchayat Bhawan, Chandigarh from 1st June to 17th June. 2. Training has been provided to 07 officials of District Bhiwani at Haryana Panchayat Bhawan,
...
Poonam Gupta, Haryana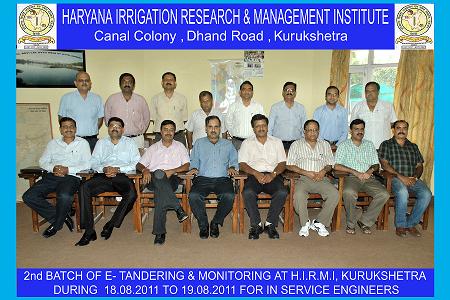 The e-Tendering software of NIC has been implemented in Directorate of Supplies & Disposal and Haryana Irrigation Department (HID) of Haryana. The software is running from last 3 years & around 1000 tenders have been published till date. NIC Haryana is continuously organizing training programmes for bidders & departmental users. Two such programmes for engineers of HID have been organized at Haryana Irrigation Research and Management Institute (HIRMI) in the months of June 2011 &
...
Poonam Gupta, Haryana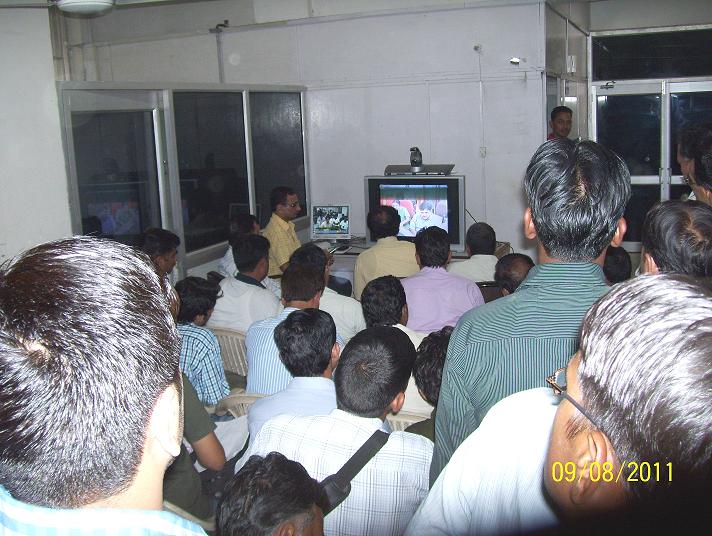 Training Programme for Agriculture Department on Extension Reforms (ATMA) scheme has been organized at NIC Karnal, Haryana. The training program was conducted on 8th September 2011 through VC from NIC-HQ, New Delhi. This is a web-enabled Monitoring System for Monthly Progress Report (MPR) under ATMA Programme. Through this software, reports like yearly budget allocation, year targets, monthly achievements etc. may be generated. 39 officials from Agriculture department of all districts
...
Poonam Gupta, Haryana
Applications like e-Procurement System, Digital Signature Certificates and Works Monitoring System have already been implemented at multiple locations of Irrigation Department of Haryana. The user department has been feeling requirement of training on all the applications for awareness of new users and to solve the issues of existing users. Consequently, training was provided to 30 Engineers in two batches dated on 8th November and 29th November at Haryana Irrigation Research and Management Institute
...
Poonam Gupta, Haryana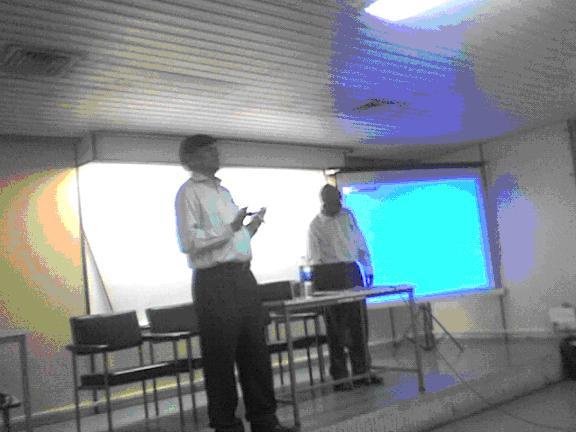 One day training was organized at NIC-SDU Pune on 18th December 2008 for forms entry in the web based software developed by NIC(HQ) . The training was inaugurated by Dr. A.K. Jha , Commissioner , Tribal Development Department , Pune. About 30 participants from the District Collectorates attended the Training . Shri B.R. Parihar, Joint Director TRTI briefed the participant about the Forest Rights Act. Ms . P.V. Kamat , Sr. Technical Director & HOD , Sh. Praveen Rao , SSA were present for the session.
...
Punam Gupta, Maharashtra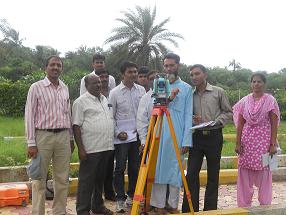 A five day training programme from 29-08-2011 to 02-09-2011 for capacity building of field staff from Mamlatdar & Land Survey Office Daman & Diu was organized under National Land Records Modernization Programme (NLRMP). The capacity building training was sponsored by Department of Land Resources (DOLR), Govt. of India, Ministry of Rural Development. A broad range of modern technologies related to land survey and record keeping tasks were introduced to the participants. Course content was
...
Utpal N Mehta, Daman and Diu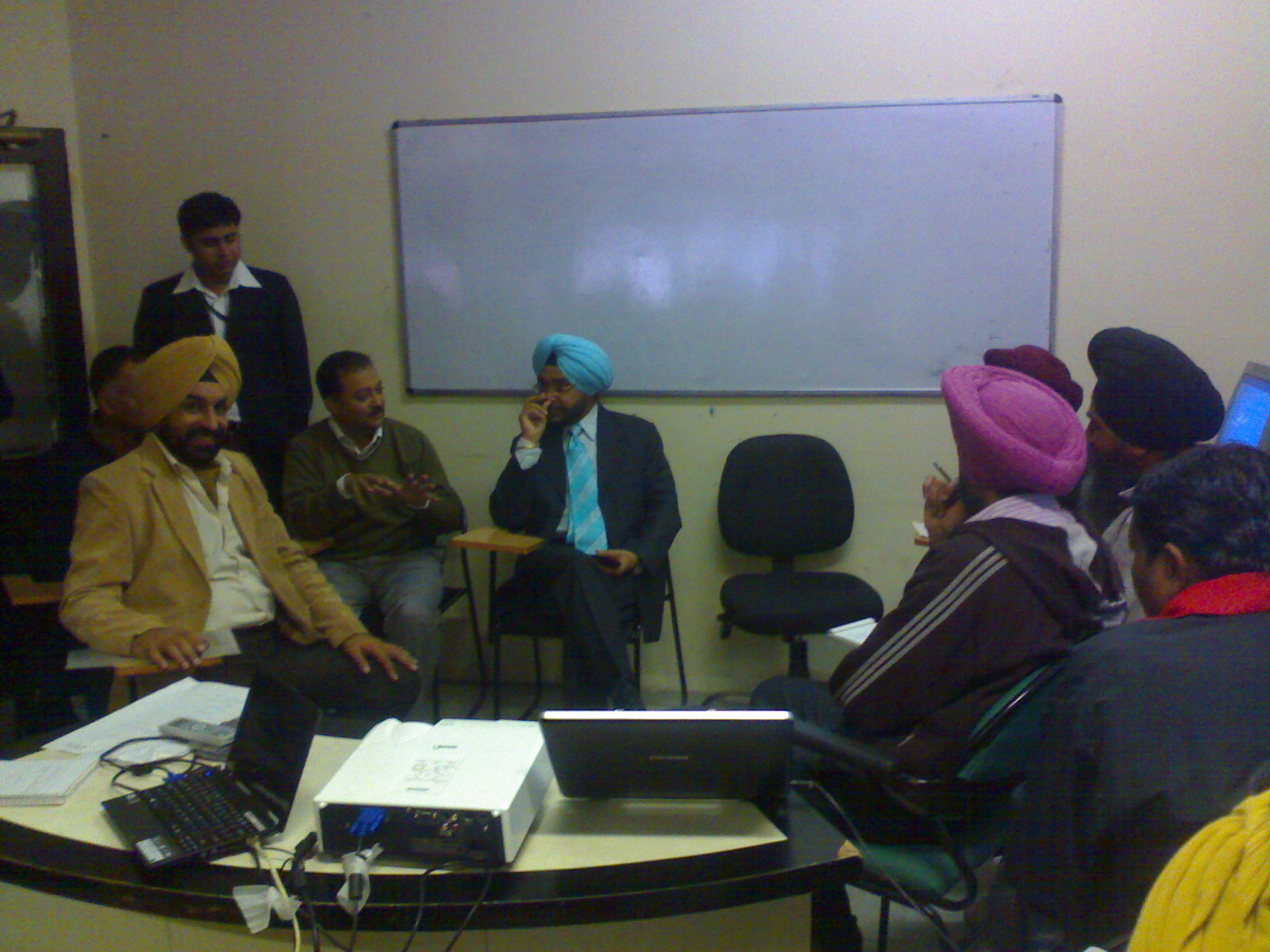 A four-day state level training on Panchayati Raj Institution Accounting Software (PRIASoft) was organized at Chandigarh on 21st to 24th December 2010 by NIC Punjab with the support of NIC HQs, Department of Rural Development and Panchayats Punjab & Ministry of Rural Development and Panchayats (MopR, Govt. of India). In Eighty (80) participants from the districts as well as from state HQs office including BDOs, DIOs and DEOs attended the workshop. The objective of the training
...
Vikram Jeet Grover, Punjab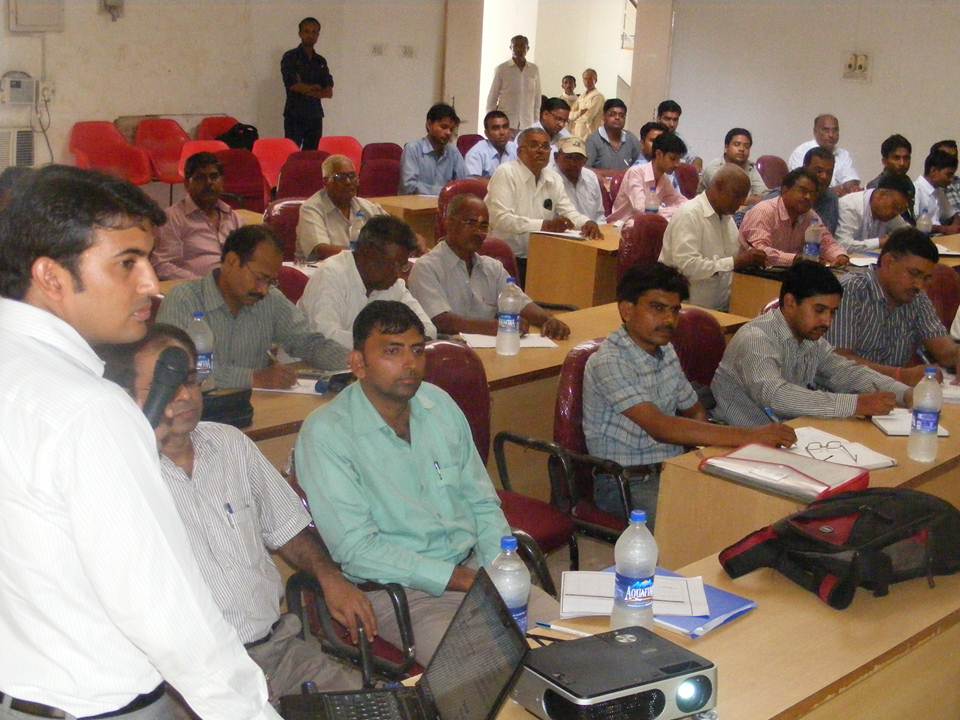 The state portal, SSDG and e Forms projects has been formulated under the National eGovernance plan (NeGP) that aims to provide government services to citizens at their nearest locality, through Common Service Centre delivery outlets. Government of Uttar Pradesh has defined 26 services from 8 different departments that will be available through the Common Service Centres in the beginning. After the Launch of the project on 1st August 2012, a common man will be able to fill applications
...
Anshu Rohatgi, Uttar Pradesh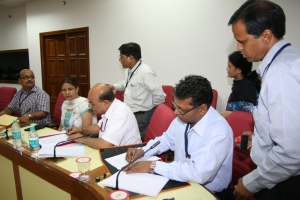 A Memorandum of Understanding (MoU) was signed between the National Institute of Open Schooling (NIOS) and the National Informatics Centre (NIC) with the objective of developing skill-based Certificate and Diploma courses on web development and designing in accordance with the Guidelines for Indian Government Websites (GIGW) using the Open and Distance Learning (ODL) system. This will provide vertical and lateral mobility of learners from the school level in the web designing course. The MoU
...
D.P.Misra, Delhi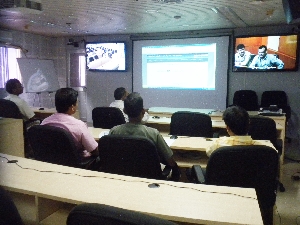 Odisha Human Rights Commission (OHRC), who was using VB/SQL based CMS (Complaint Management System) software ver.5.0, is now ready to switch over to Web based Complaint Management Information System. To get the officials of OHRC acquainted with the new system one day training program was organized through Video Conferencing at VC-Studio NIC, OSU. Training was conducted by Sri Shashi Kant Sharma, Technical Director, NIC, New Delhi & his team coordinating National Human Rights Commission
...
A. K. Hota, Odisha
Search Online News