Related Articles
Showing 11 to 20 of total 66 items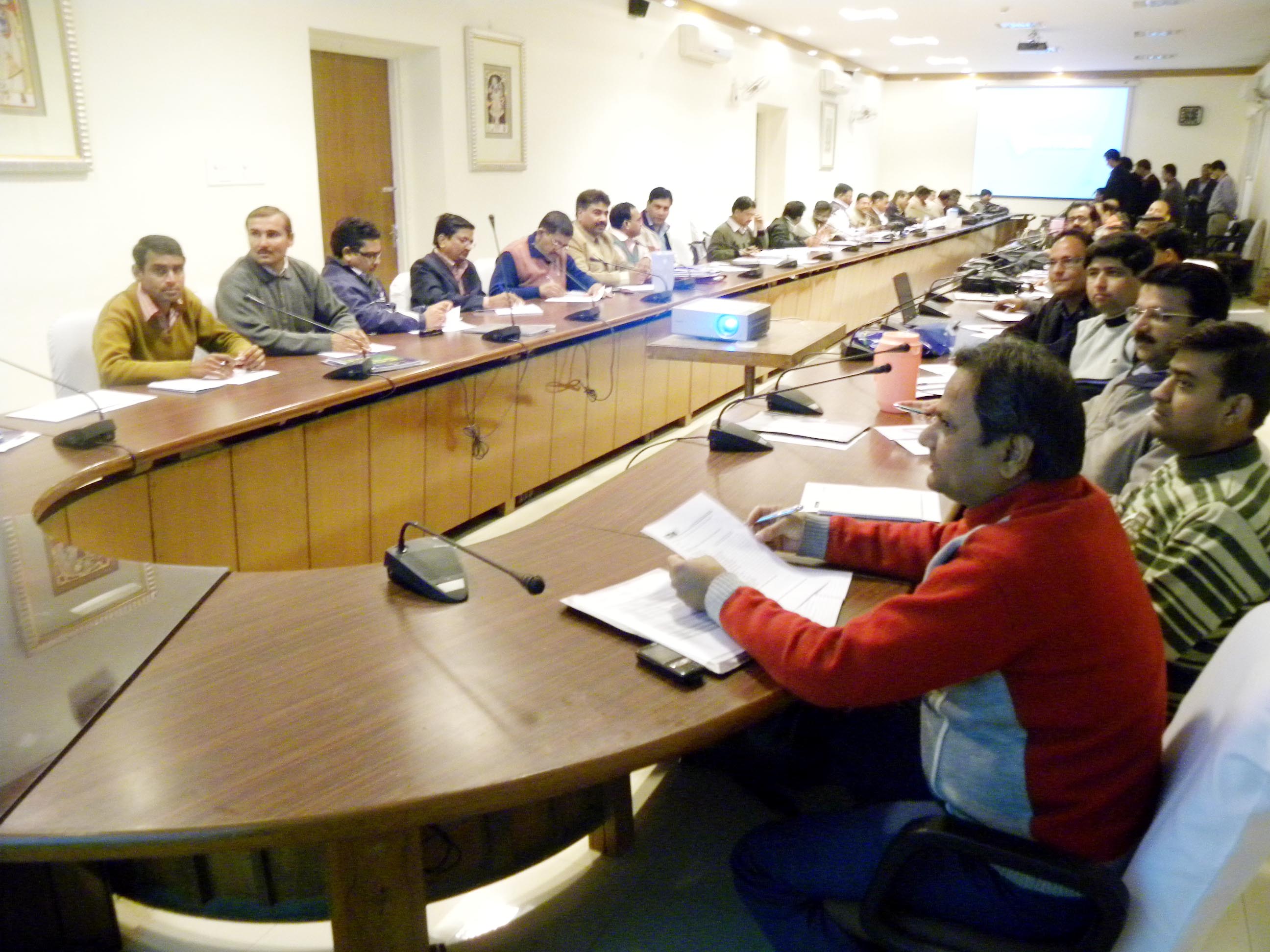 Orientation Cum Training Programme on GIGW Held A two day comprehensive workshop of NIC officials on GIGW (Guidelines for Indian Government websites) was held on the 19-20th Jan. 2011 at Secretariat Jaipur. More than seventy NIC officer's from the district and the state unit participated in the event. The event was formally inaugurated by Mr. Sanjay Malhotra IAS, Secretary to the Government of Rajasthan ,IT & C . He emphasized the need for such orientation which
...
Chandan Sen, Rajasthan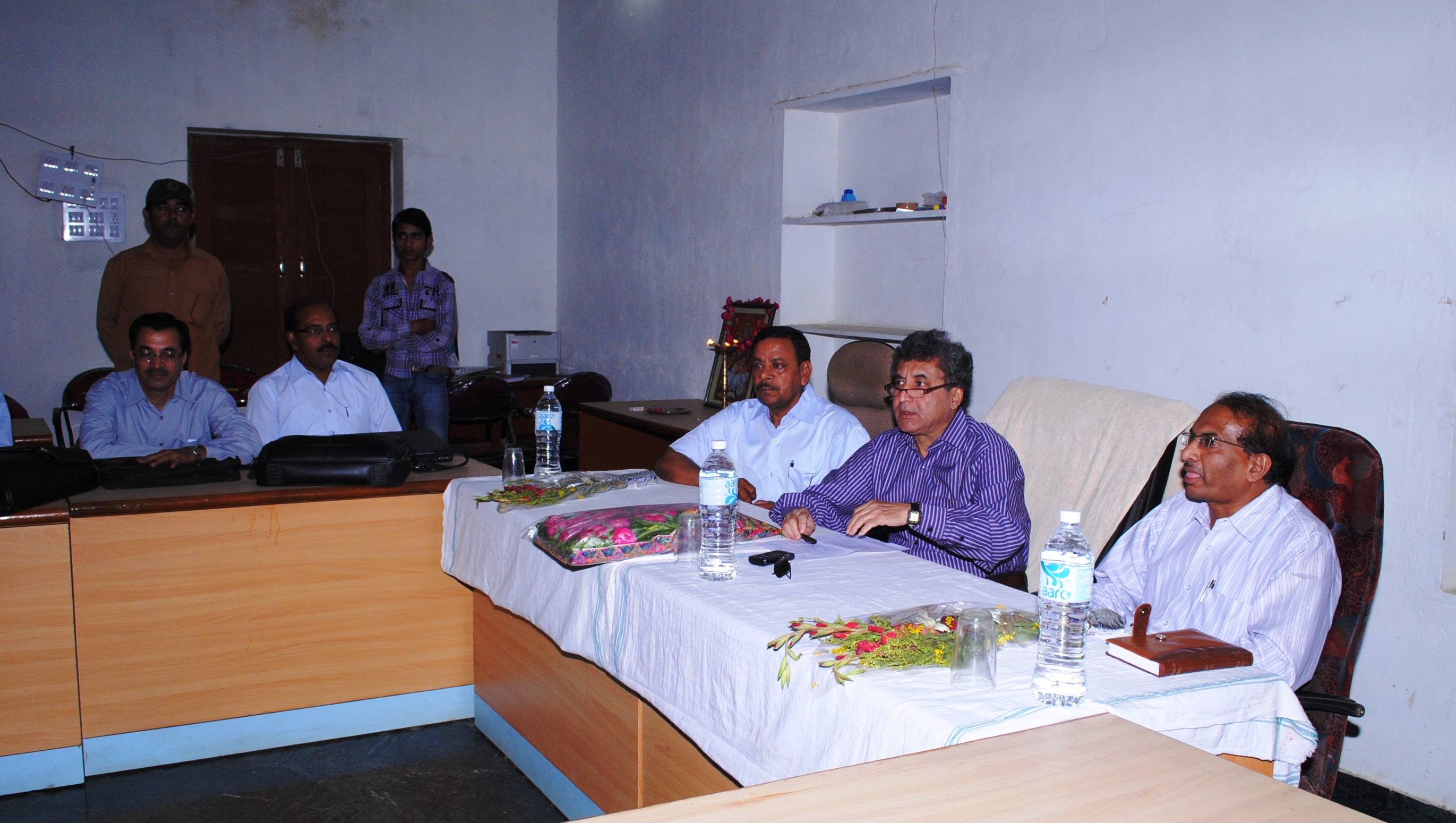 Refresher Course on "Technological Aspects" Held A five days refresher programme on "Technological Aspects" of various projects was held at NIC, District Centre, Pratapgarh (Raj) from 2nd- 6th May 2011. The second in the series of such programmes it had the active participation of NIC officials from various districts. Every participant was assigned a topic for presentation. A total of eighteen officials including DIOs / DIAs and senior
...
Chandan Sen, Rajasthan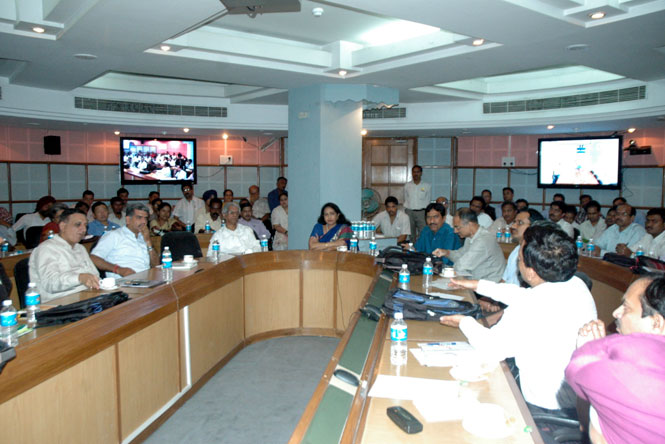 A 2-days National Workshop on NLRMP-MIS and emerging technologies was held at NIC (Hqrs), New Delhi on 23-24th June 2011. The workshop was attended by 95 officers including Commissioners/Director Land Records and Revenue and Inspector General of Registration (IGRs) of the States & NIC Coordinators for Land Records and Property Registration. The workshop was inaugurated by Honorable Director General, NIC who stressed the need of standardization of processes and technologies. Sh.D.C.Misra, Sr.TD/HoG-NIC,
...
D.S.Venkatesh, NIC-HQ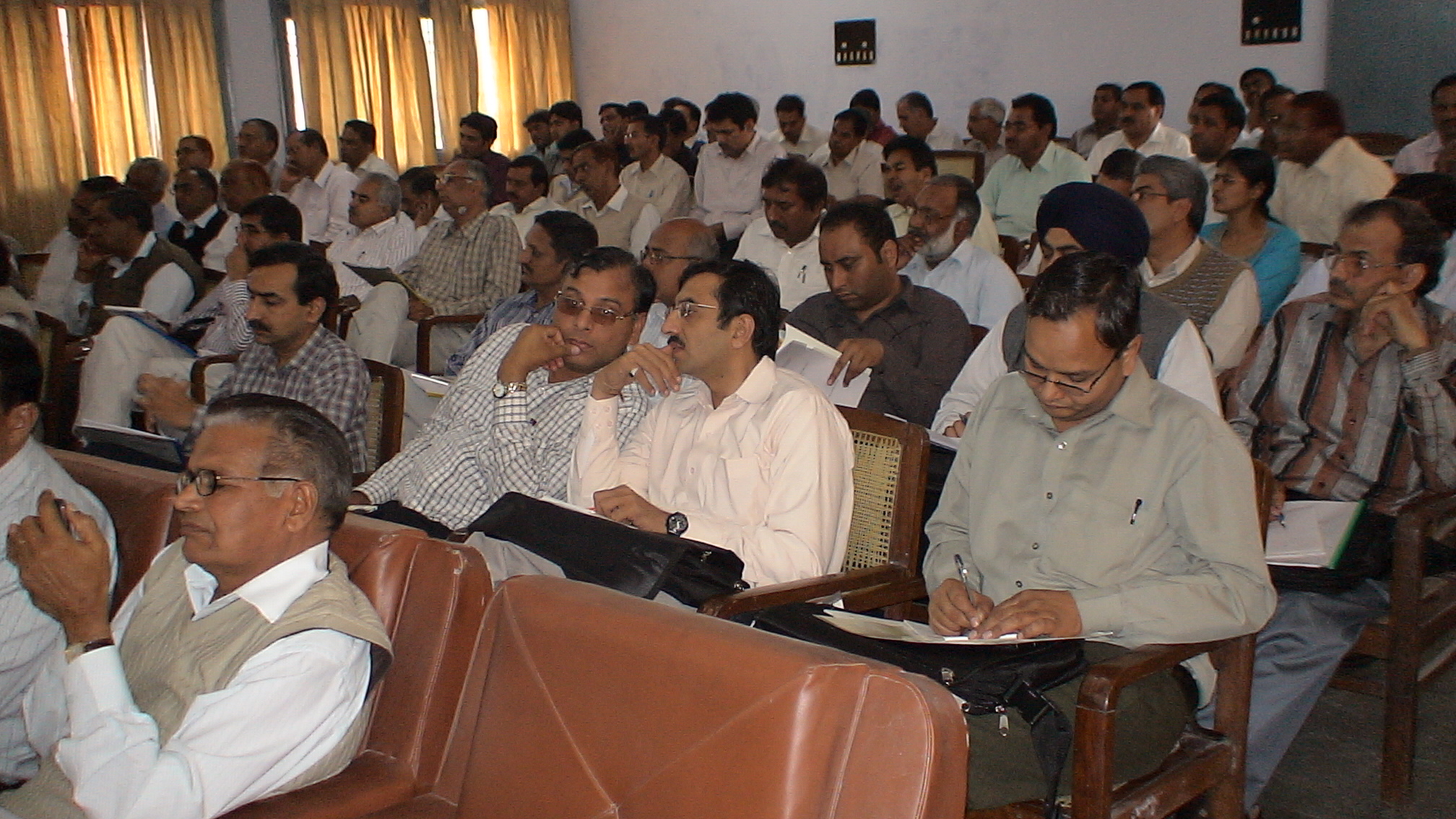 "NIC Haryana State Centre and Department of Revenue and Disaster management, Haryana organized one day workshop on National Land Records Modernization Programme (NLRMP) on 06th March 2009 at Haryana Institute of Rural Development, Nilokheri (Karnal). The workshop was attended by all the District Revenue Officers, Tehsildars and district Informatics Officers of the state. The components of NLRMP, Funding Pattern, Implementation Strategy, Requirements of GPRs and LRs, Citizen Services, Milestones,
...
Hari Chand, Haryana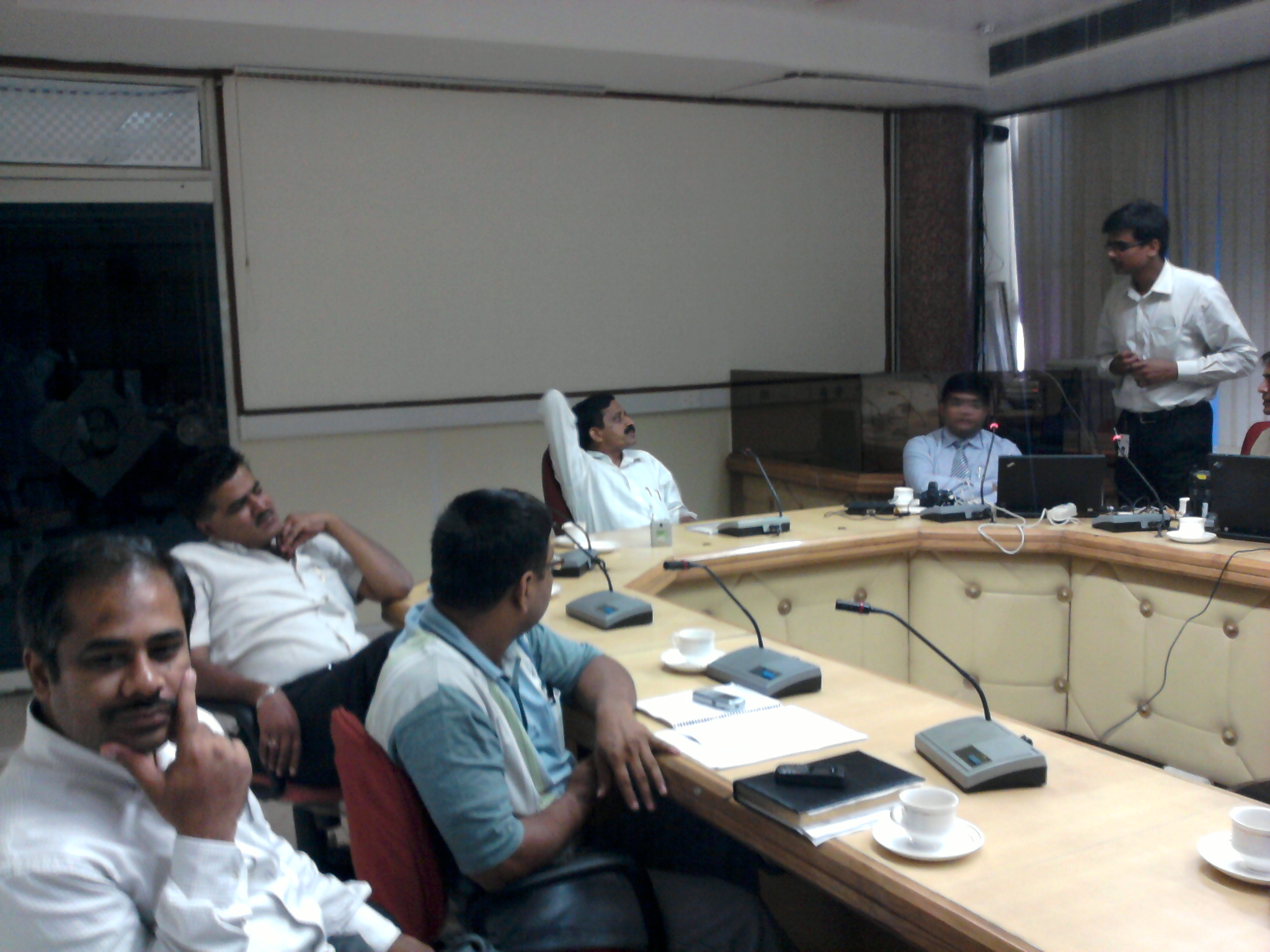 NIC Haryana organized a Workshop on Meeting Governance challenges with Innovative Technologies on 13/08/2010 at Chandigarh. The Workshop was conducted by a team of five experts from IBM and was attended by NIC officers. It was an interactive and participative workshop which gave insight into the usage of new technologies in Governance.
Hari Chand, Haryana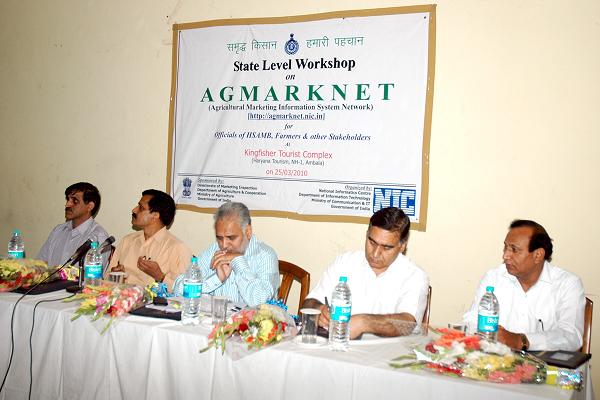 The AGMARKNET project in Haryana is being implemented at more than 150 locations of Mandies (purchase centres). The user department has been feeling requirement of another workshop on the project for sensitization of existing users base and awareness of new users. Consequently, a one day state level workshop was organized by NIC Haryana State unit on 25 March, 2010 at the Kingfisher Tourist Complex, NH 1, Ambala jointly with DMI (Directorate of Marketing Inspection), The workshop was chaired
...
Informatics, NIC-HQ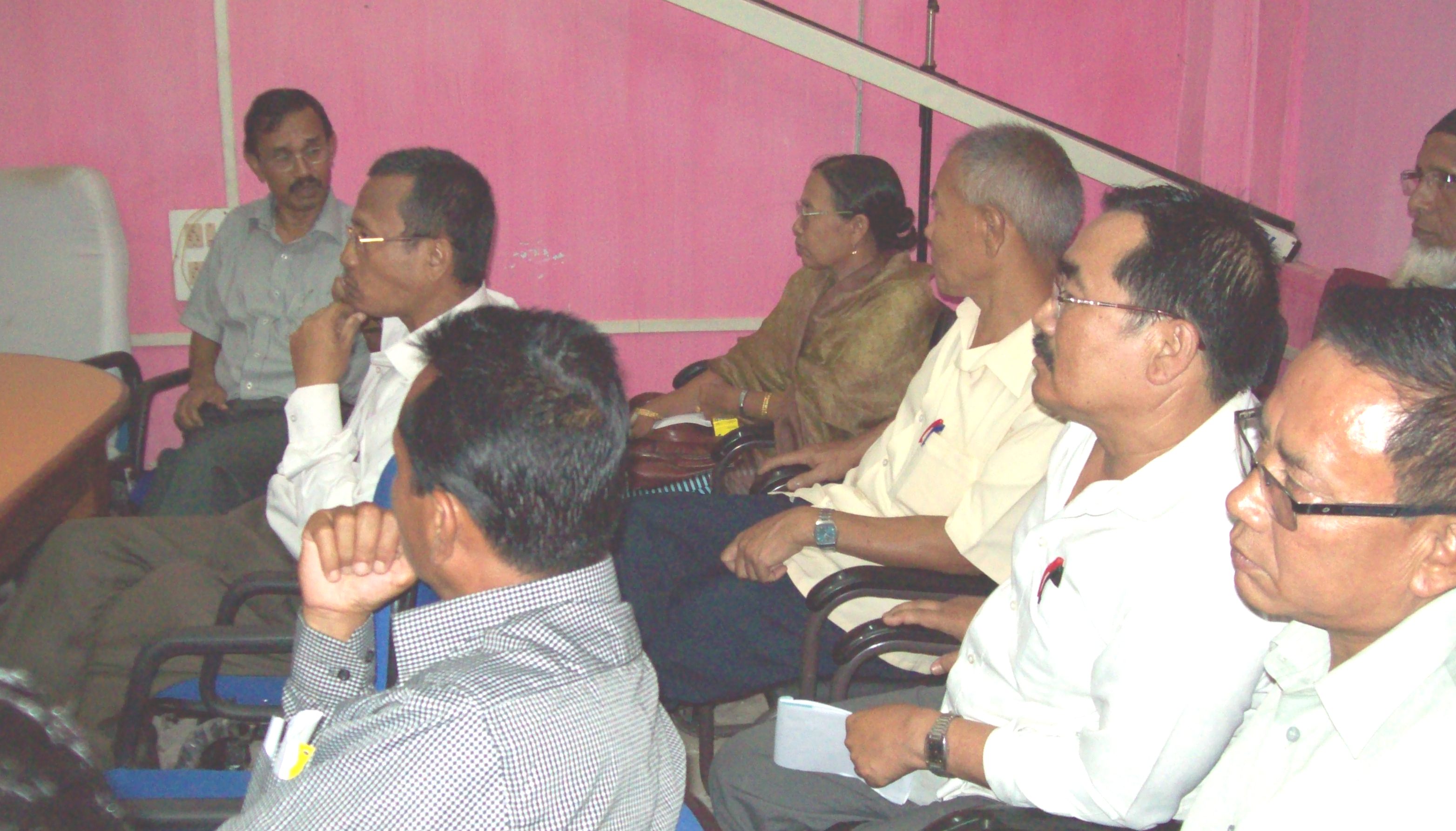 LOUCHA PATHAP has been implemented in Manipur since July 2004 for computerization of Land Records. In addition to Land Records computerization CORD SW is also implemented in Manipur since June 2007 for property registration. Both sw have been implemented successfully. Now it is felt the need for integration of Loucha Pathap and CORD. At the initiation of Revenue Department Govt. of Manipur NIC Manipur has integrated both the sw and shown a presentation on 3rd September 2011 at the
...
M. Budhimala Devi, Manipur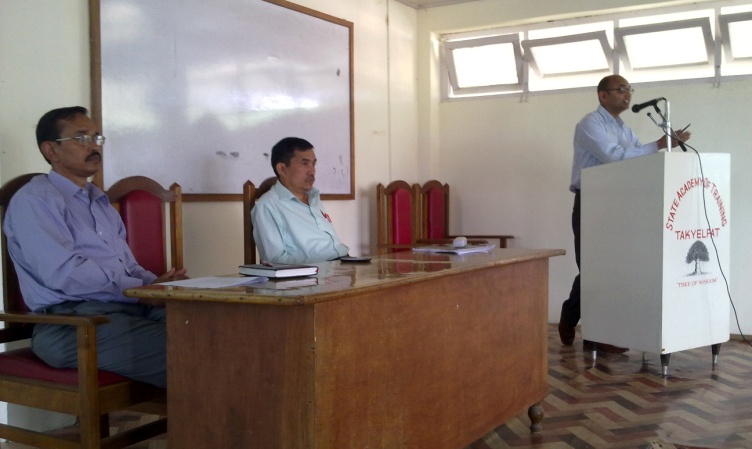 Three Days workshop cum training programme on web based monitoring system of plan schemes of Manipur i.e. Non-lapsable Central Pool of Resources (NLCPR) & Special Plan Assistance (SPA) was concluded successfully at State Academy of Training, Takyel Imphal starting from 15-17th Sept, 2011. The workshop was inaugurated by Dr. Sajjad Hassan, IAS, Director General, State Academy of Training and Special Secretary, Planning Department, Govt of Manipur The Participants of the workshop were from
...
M. Budhimala Devi, Manipur
Department of Fertilizer, Government of India has taken up the project mFMS (Mobile based Fertilizer Monitoring System) to ensure information visibility across the supply chain of fertilizer. NIC is the executing organization of the project. A Task Force, headed by Sh. Nandan Nilekani is monitoring the project regularly. The project covers Areas like Stock Reporting by manufacturers, wholesalers, Retailers, Receipts & Sales Confirmations by wholesalers, Retailers and Access to
...
M. Budhimala Devi, Manipur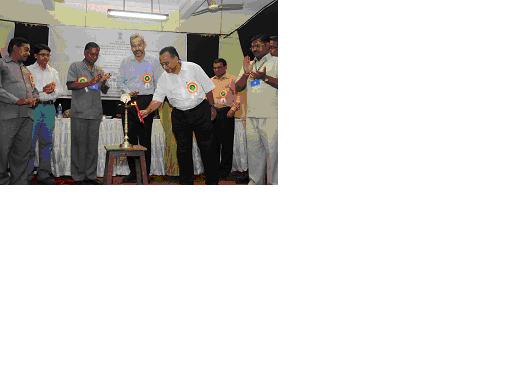 State level AGMARKNET Workshop was held in Mumbai on 23/03/10. Principal Secretary, Agricultural Cooperation Government of Maharashtra, inaugurated it. The inaugural address was given by Sh. M.Moni, DDG, NIC New Delhi. SIO Maharashtra gave the presentation of the existing scenario of AGMARKNET implementation in Maharashtra and welcomed the participants. Secretaries and officials from 350 Agriculture Market Produce Committees(APMC) attended the workshop. Principal Secretary appreciated the efforts
...
Moiz Hussain, Maharashtra
Search Online News