Related Articles
Showing 1 to 10 of total 102 items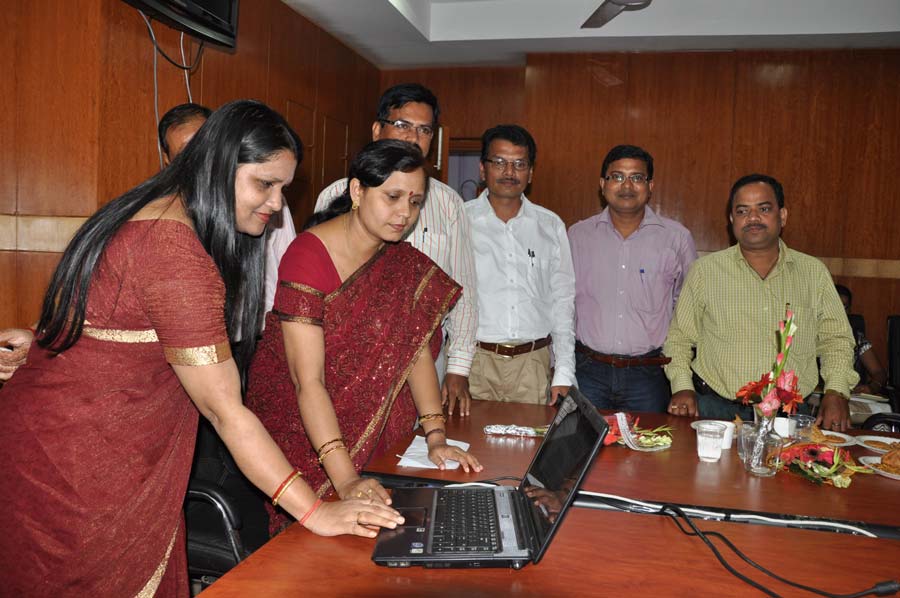 The web portal of Regional Passport Office, Bhubaneswar was launched on 7th. Sept 2011 at the New Passport office, Bhubaneswar by Ms. Padma Mahanti, Regional Passport Officer in the presence of officers from NIC, Orissa State Centre and members from various media houses. In her address she reiterated that the portal has got links with all activities related to passport like online application entry, tatkal scheme, status monitoring etc and this would immensely help a common citizen. She
...
A. K. Hota, Odisha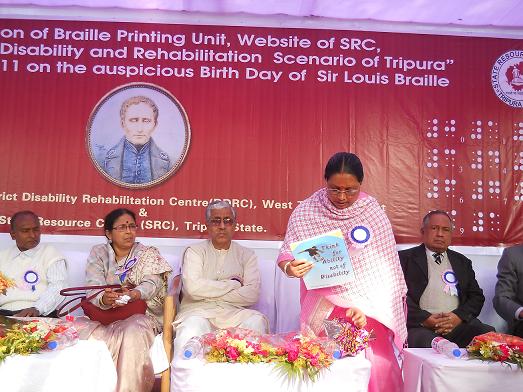 Hon'ble Chief Minister of Tripura Shri Manik Sarkar inaugurated the website of State Resource Centre of the Disabled Person on 4th January 2011. Often due to lack of consolidated information Disabled person have been deprived of Government assistance. Under the able direction and guidance of Hon'ble Chief Secretary Shri S.K. Pandey, an application, Physically Challenged Persons Information System(PCPIS) was launched which links the major departments like Social Welfare, School
...
Chaitali, Tripura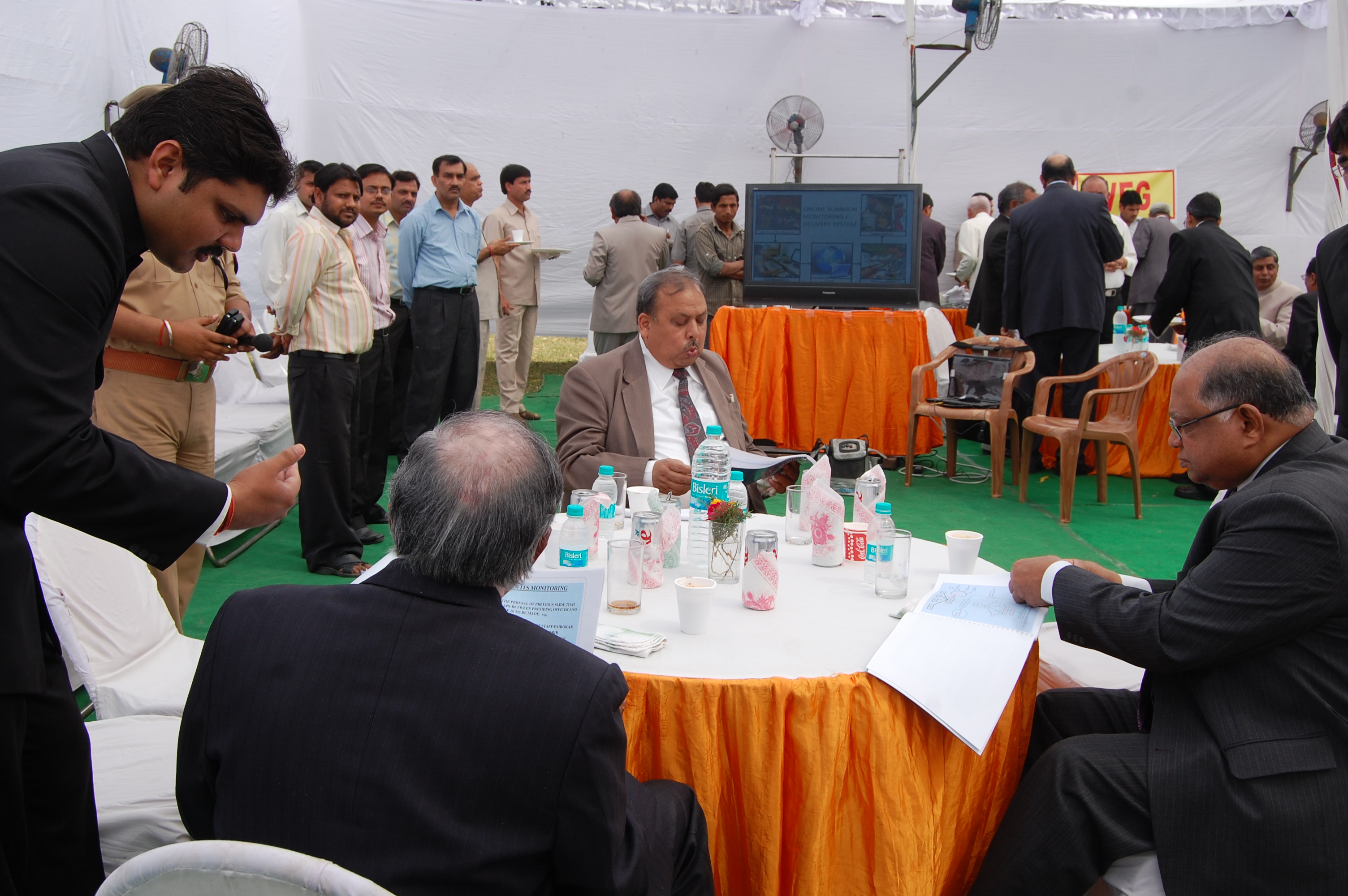 Online Summon Delivery & Monitoring System software has been developed by NIC-Muzaffarnagar under the able guidance of Mr. Annant Kumar, District Judge, Mr. Pankaj Kumar, District Magistrate & Mr. Praveen Kumar, Senior Superintendent of Police, Muzaffarnagar.   Technological demonstration of this software was done before Hon'ble Supreme Court Judge Mr. P. Satha Shivam. Hon'ble Judge SC Mr. B.S.Chauhan, Chief Justice of Allahabad High court Mr. F.I. Rebelo, Administrative Judge HC
...
Gaurav Tyagi, Uttar Pradesh
Timely availability of Fertilizer to the farmers in required quantity is an important ingredient for the Agriculture production in the country. To track the movement and information availability & visibility across whole Supply Chain, Government of India has decided to implement an mFMS (Mobile based Fertilizer Monitoring System). The department of Fertilizer at Govt of India is the project owner and NIC is the technology partner. A Task Force, headed by Sh. Nanadan Nilekani is monitoring
...
Poonam Gupta, Haryana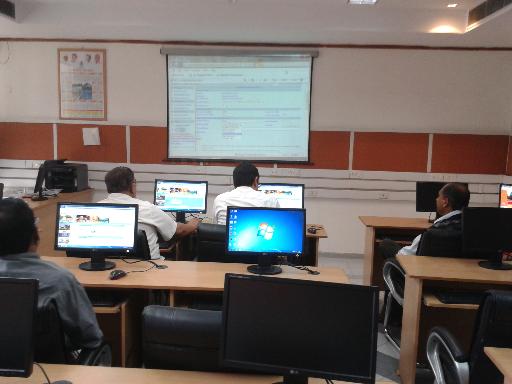 Haryana Tourism Corporation runs 44 resorts across the Haryana state. The On-Line Room Booking System is being implemented at 27 resorts since 4th August, 2009. Up to now collection of more than 50 crores has been observed by the corporation. The user department has been feeling requirement of workshop on the On-line system for the other resorts also. Consequently, training was organized by Haryana Tourism Corporation with the support of NIC, Haryana on 3rd, 4th & 11th November 2011. It was
...
Poonam Gupta, Haryana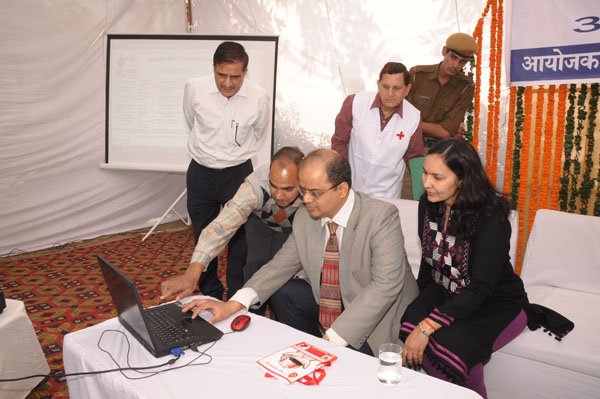 On World Handicapped Day (3rd December), Deputy Commissioner, Faridabad Dr. Rakesh Gupta, IAS inaugurated the website for providing the Online status of blood availability in the nine blood banks. In this website, blood availability can be checked through two ways i.e. blood bank wise and blood group wise. Also a blood group wise list of volunteer blood donors with their contact information has been made available. All blood banks send the availability of blood through e-mail to DC office on
...
Poonam Gupta, Haryana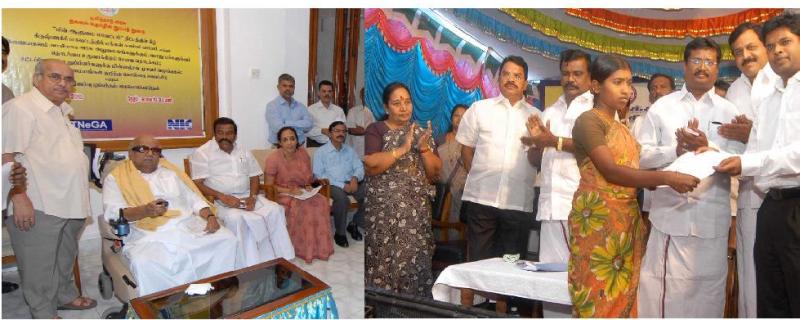 Hon'ble Chief Minister of Tamil Nadu launched the eDistrict Services for Revenue Department on 15th October 2010 (http://edistrict.tn.gov.in/certificates_csc for filing of applications for Certificates and http://edistrict.tn.gov.in/revenue for backend processing by Revenue Department). Hon'ble Minister of Transport, Hon'ble Minister of Information Technology, Government of Tamil Nadu, Principal Secretary,Revenue Department , Principal Secretary- IT Department and CEO-TNeGA were
...
R.Gayatri, Tamil Nadu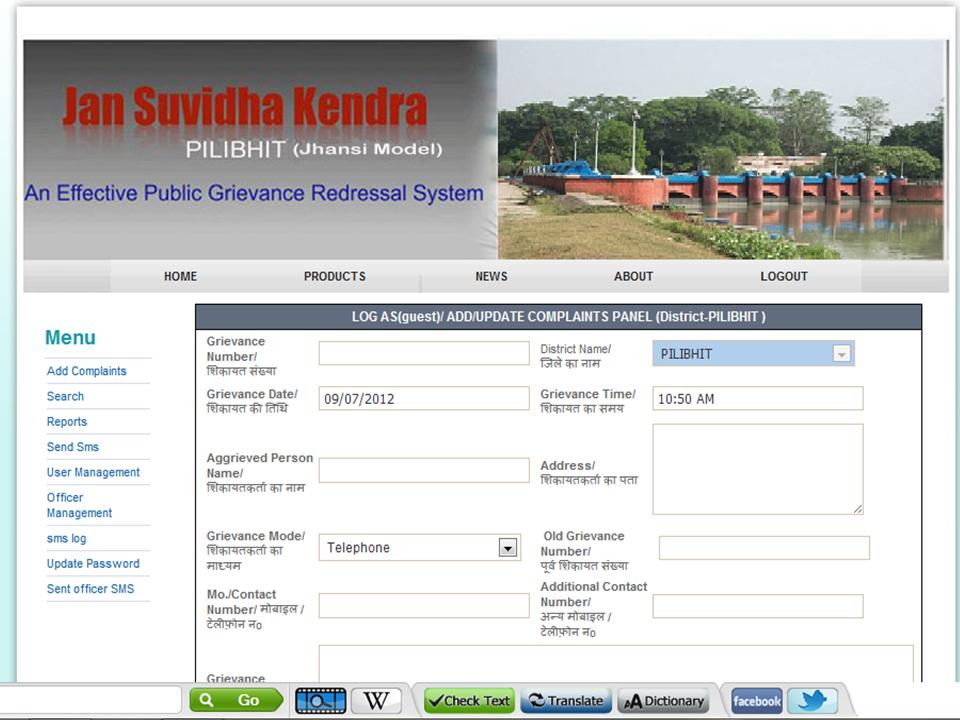 The most awaited Jan Suvidha Kendra of Pilibhit has now marked its existence in the web world with URL address www.jskpilibhit.com. It was inaugurated by commissioner of Bareilly Sri K. Ram Mohan Rao as on 22nd May 2012. JSK offers a unique way to address public grievances. It records the public grievances and passes it to the concerned government department for immediate action. A complainant just needs to have an access to telephone for getting the grievance recorded. For registering grievances,
...
Anshu Rohatgi, Uttar Pradesh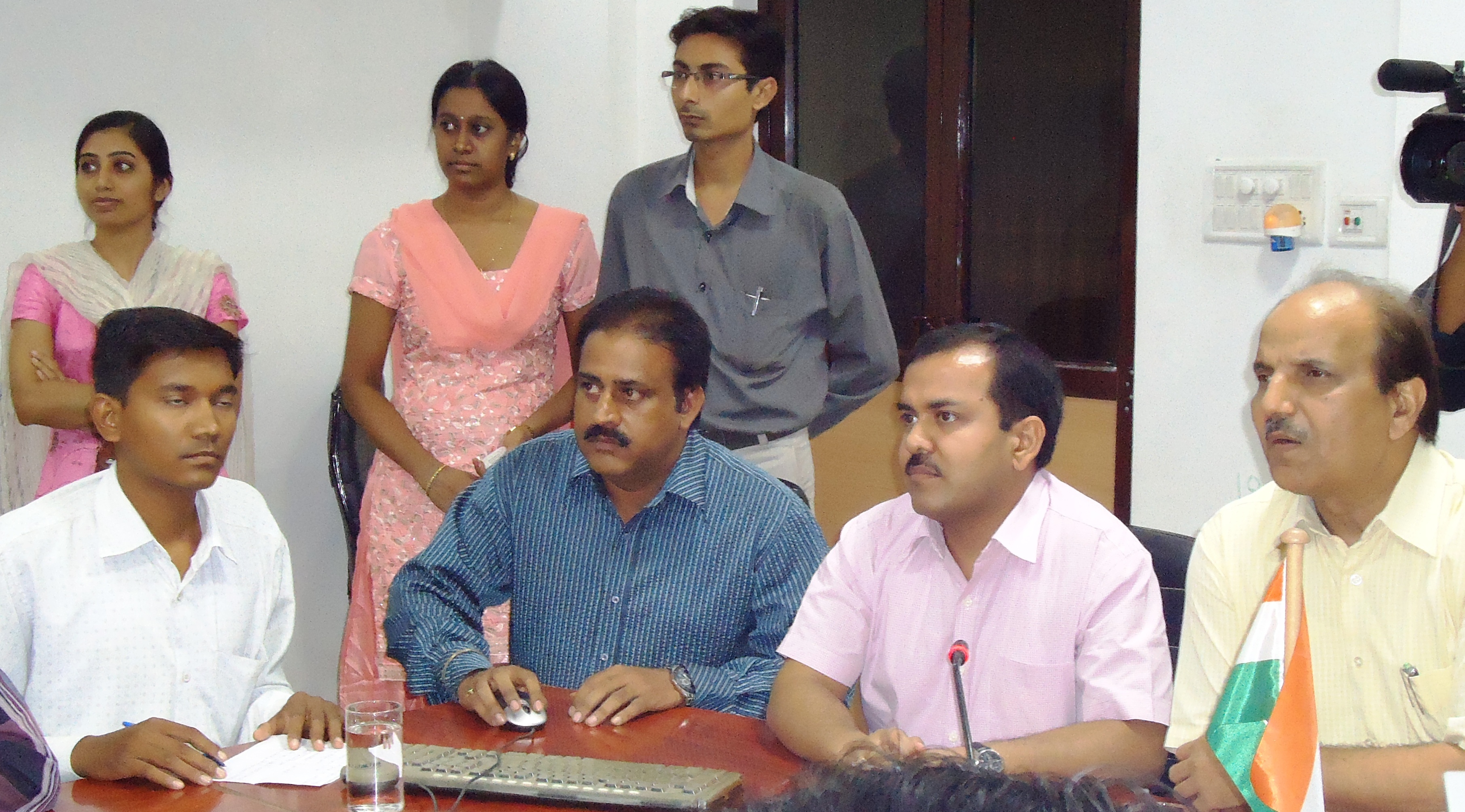 Taking a leap forward in IT enabled citizen centric service delivery, the District Collector, Raipur Dr. Rohit Yadav has recorded yet another achievement to his credit. The system of application submission for obtaining certified 15-Point RoR statement and initiation of mutation has been made online in Raipur district. The Revenue Commissioner of Raipur Division Dr. B.L.Tiwari has inaugurated this ambitious service On the 11th July 2012. The web enabled application has been developed at
...
Y.V.Shreenivas Rao, Chattisgarh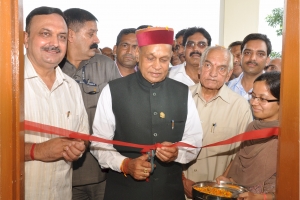 Hon'ble Chief Minister of Himachal Pradesh, Prof. Prem Kumar Dhumal inaugurated the Computer Centre of the newly created Tehsil of Tauni Devi in Hamirpur District on 1st September 2012. During the inaugural ceremony, Sh. I.D. Dhiman, Education Minister, Sh. Rajender Singh IAS, Deputy Commissioner, Hamirpur and other senior officers were present. The Tehsil Computer Centre provides a number of services through NIC developed software. These software were made operational by the NIC District
...
Ajay Singh Chahal, Himachal Pradesh
Search Online News