Related Articles
Showing 1 to 10 of total 274 items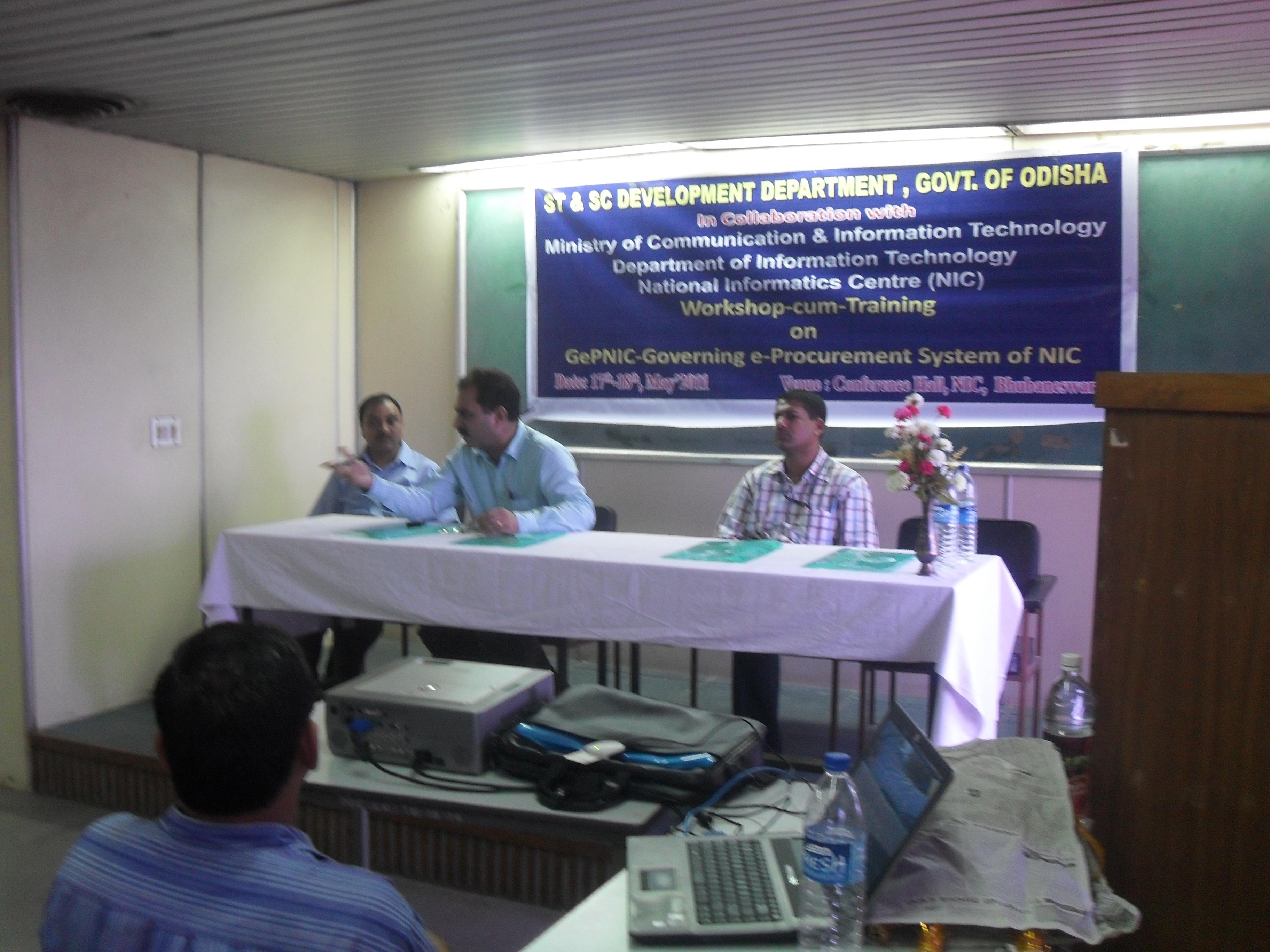 With expression of interest from ST & SC Development Department, the NIC, Orissa State Centre has initiated the process of implementation of GePNIC in all 21 ITDAs of Orissa. All Project Administrators (PAs), ITDA, were already sensitized on GePNIC earlier. Further, it was planned to have an intensive training programme for the Officers of ITDAs directly involved with the procurement process. Welcoming guests on dais & representatives from 21 ITDAs, Shri A K Hota,
...
A. K. Hota, Odisha
15th August is a golden letter day for MCL as new era started in MCL Governance with GePNIC implementation on this day in 2009. Just before celebrating completion of second year of eProcurement project rollout in all the subdivisions and divisions and HQRs of MCL, Shri A.K Sahay, Chief Managing Director (CMD), MCL took a Review meeting on 27th July 2011 at MCL HQ Sambalpur, Orissa. CMD, MCL Shri Sahay while appreciating the achievements of MCL stressed the need to undertake more
...
A. K. Hota, Odisha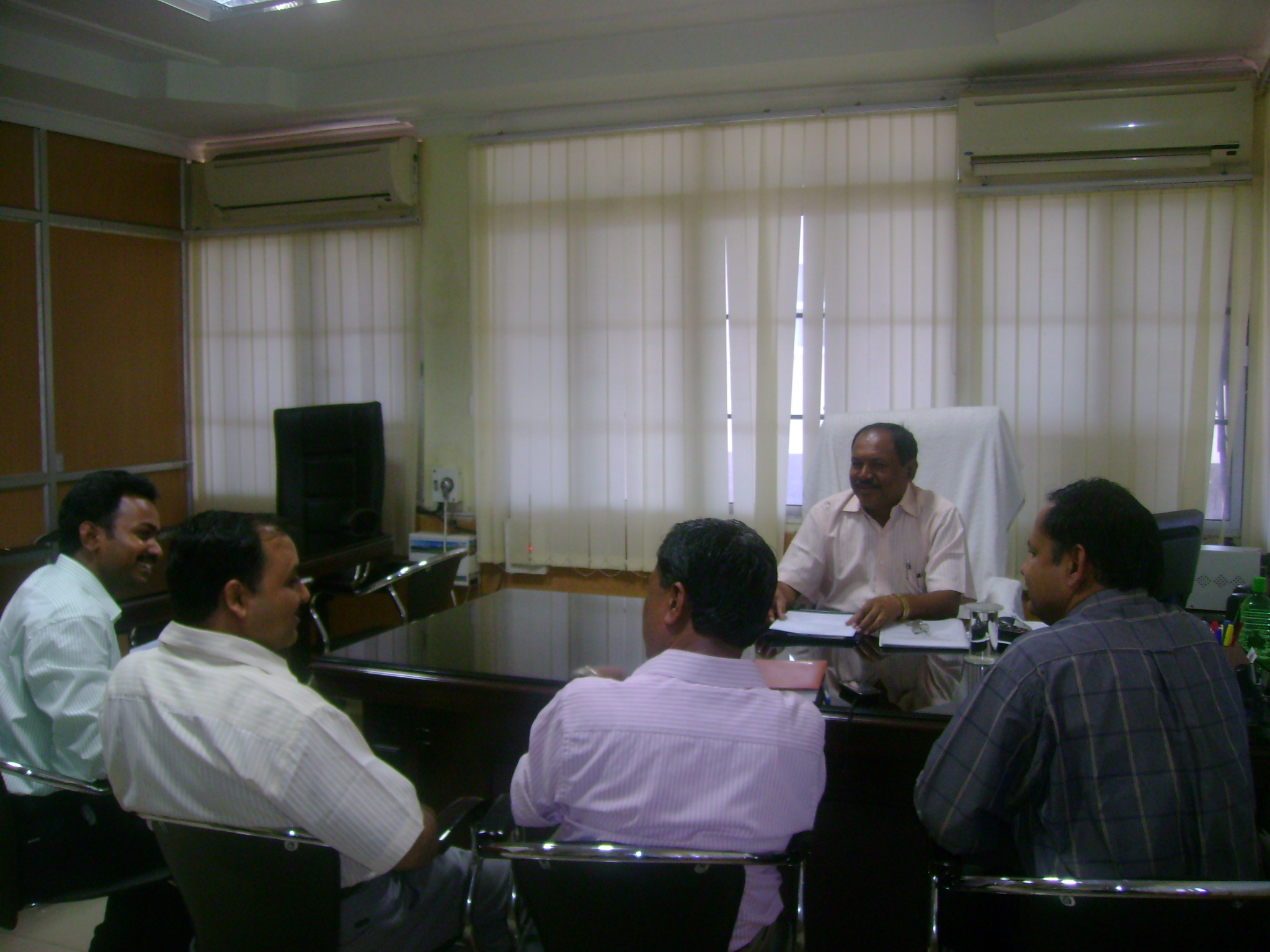 Soon after Orissa celebrated third year of its State wide roll out of eProcurement on 1st July 2011, Shri Pradeep Jena,I.A.S, Commissioner-cum Secretary, IT Department, Govt. of Orissa took a Review meeting recently at Orissa State Secretariat, Bhubaneswar followed by one more review meeting by EIC cum Secretary, Works Department Er. Suvendu Ray. The review meeting was attended by the NIC, Chennai team led by Shri. M Manivannan, Sr.TD and Orissa Team led by Shri. A.K Hota, TD.
...
A. K. Hota, Odisha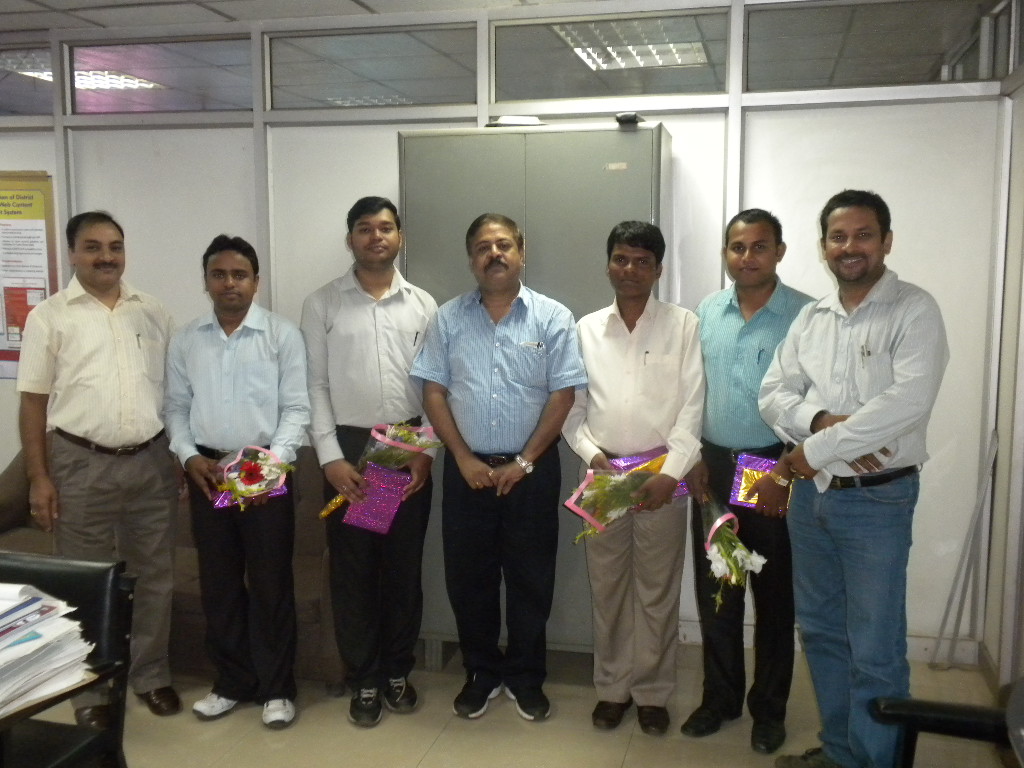 All officers of NIC, Orissa State centre came together to welcome the newly joined officers to be posted at various district units which include • Shri Simanchal Sethi, Scientific Officer, Nuapara Dist. Unit • Shri Jyoti Prakash Behera, Scientific Assistant-B, Jajpur Dist Unit • Shri Siddhartha Kumar Mandal, Scientific Officer, Deogarh District Unit • Shri Durga Parsad Jena, Scientific Assistant-B, Balangir Dist Unit At the outset Shri
...
A. K. Hota, Odisha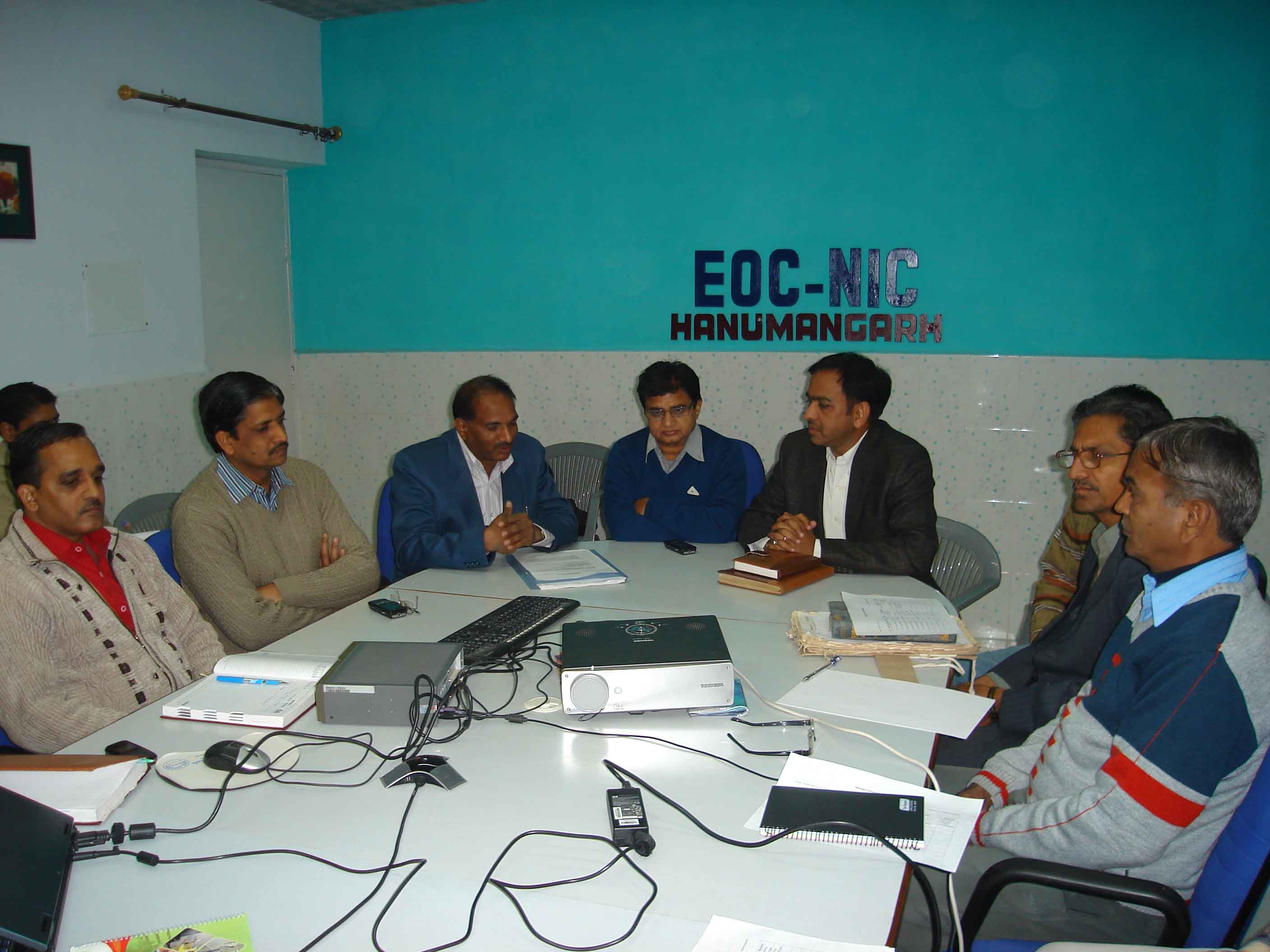 Refresher Training For NIC Officials A five day maiden refresher training programme on "Technological Aspects" of various NIC projects was organised at NIC Hanumangarh Rajasthan from 31st Jan. - 4th Feb.2011. Vishwanath Sharma, DIO, Hanumangarh & PSA informed that " RDBMS concepts and MS-SQL Server 2005 by Sh. Sanjay Sharma, SSA, Jaipur. Sh. Ladesh Kumar, DIA, Jalore discussed .NET fundamentals." Technical aspects involved in developing SMS-integrated
...
Chandan Sen, Rajasthan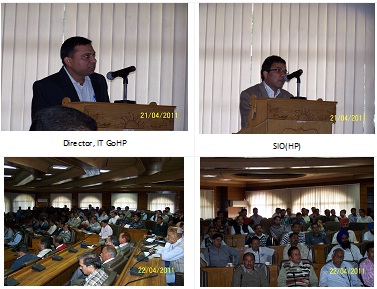 The eProcurement (Online Tendering & Bid Submission) has been implemented in HPPWD under Prime Minister Gramin Sadak Yojna(PMGSY) by GOI since Jan 2010 and till date around 160 tenders valuing Rs 250,83,74911 have been floated. Upon its successful execution, the GoHP desired that eProcurement may be implemented in three major departments namely HPPWD, I&PH and Controller of Stores. A project report submitted by NIC Himachal Pradesh was approved and Rs. 197 lakhs have been sanctioned
...
Dharmesh Kumar, Himachal Pradesh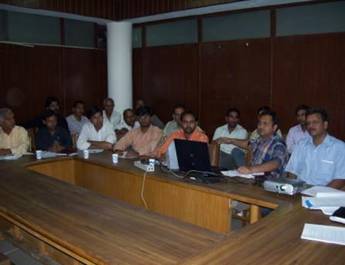 "The National Informatics Centre, Haryana arranged one day training programme on web based PlanPlus Software on 29.04.2009 at Meeting Hall, Department of Rural Development, Harayana, Chandigarh. During First Session of training programme, the Planplus Work Flow was explained to participant and a Mini Plan was made. In Second session Hands-on practice was conducted on the plan made during first session on Plan Plus Software. The operations of web based s/w ie http://panchayat.gov.in (training purpose)
...
Hari Chand, Haryana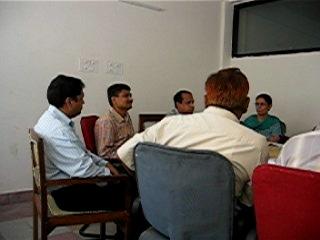 National Rural Health Mission, Haryana (NRHM), with technical support of NIC-Haryana organized a state level training for district officials in Panchkula during 23-28th August 2010. With conclusion of this training, Haryana becomes the first state for completion of State Level Training after its launch in First week of August 2010 by Ministry of Health and Family Welfare ,Government of India as part of ToT Capacity building of District official. During the training, the participants
...
Hari Chand, Haryana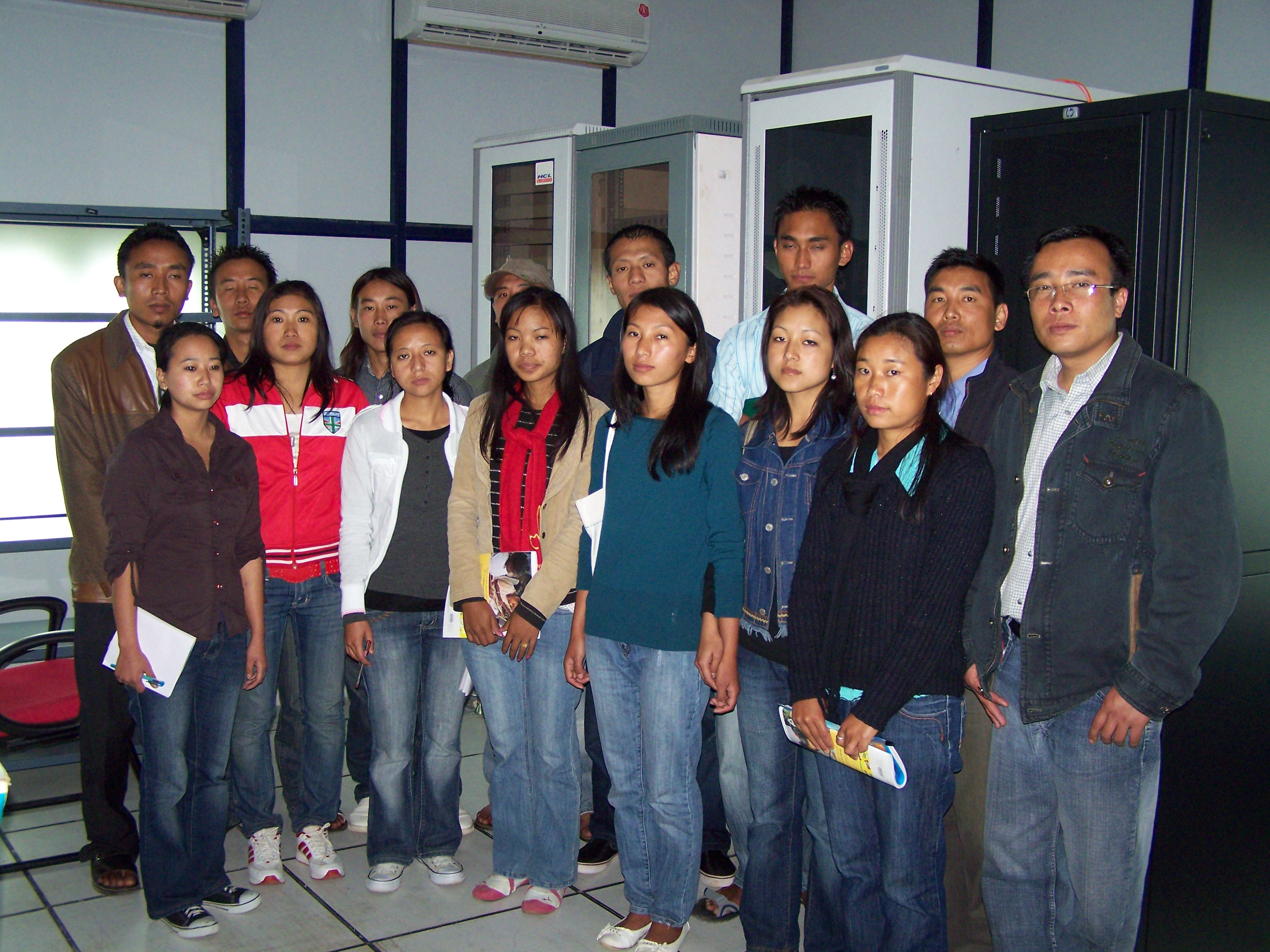 A two days training session was held on 5th and 6th March 2008 at NIC Nagaland State Centre, Kohima for Industrial Training for Diploma Students in Computer Application, Government Polytechnic Kohima. The topics covered in the training are: Importance of ICT, Internet & Networking with lab session, IT Infrastructure in Nagaland and a visit to iNOC & Data Centre. All together 13 (thirteen) students has attended the training.
Kemvu Elah, Nagaland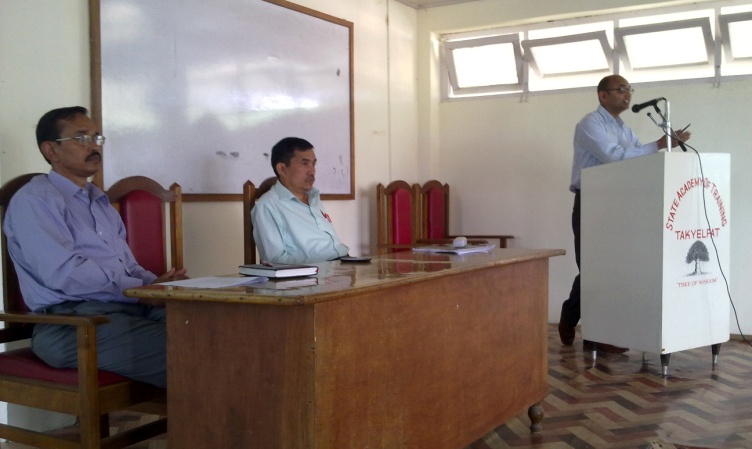 Three Days workshop cum training programme on web based monitoring system of plan schemes of Manipur i.e. Non-lapsable Central Pool of Resources (NLCPR) & Special Plan Assistance (SPA) was concluded successfully at State Academy of Training, Takyel Imphal starting from 15-17th Sept, 2011. The workshop was inaugurated by Dr. Sajjad Hassan, IAS, Director General, State Academy of Training and Special Secretary, Planning Department, Govt of Manipur The Participants of the workshop were from
...
M. Budhimala Devi, Manipur
Search Online News