Related Articles
Showing 1 to 10 of total 87 items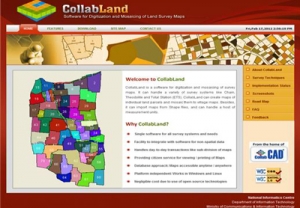 CollabLand is software for digitization and mosaicing of survey maps for computerization of Land Records. It is currently being implemented in states like Tamilnadu, Kerala and Puducherry under the National Land Records Modernization Programme (NLRMP). The official website of CollabLand software provides detailed information about the product and its features. The site facilitates download of the software by users from various States and Union Territories after due authentication. The user manual
...
Lokesh Joshi, Scientist-D, NIC, Delhi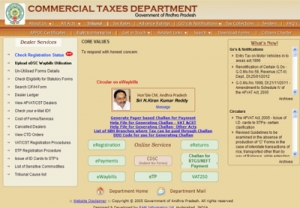 Commercial Taxes Department of Government of Andhra Pradesh contributes more than 65% to the State Revenues. It is the biggest and main bread earner for the State and main function of the department is administration of Value Added Tax (VAT), Entertainment Tax and Profession Tax. As part of this vision, department is providing Tax Payers Services through Online System in addition to other channels to give choice to dealers to opt for a se rvice channel which is more convenient to him and also
...
Lokesh Joshi, Scientist-D, NIC, Delhi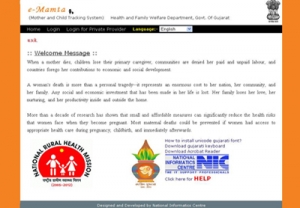 Reduction of Infant Mortality Rate (IMR) and Maternal Mortality Ratio (MMR) are the important public health challenges for India. As a major initiative in this regard, the Health and Family Welfare Department of the Government of Gujarat, has introduced a 'Mother & Child' name based tracking Information management system called "E-Mamta" in collaboration with National Rural Health Mission (NRHM) and National Informatics Centre (NIC). The system aims at registering
...
Lokesh Joshi, Scientist-D, NIC, Delhi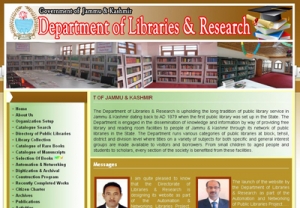 The launch of the website by the Department of Libraries and Research as part of the Automation & Networking of Public Libraries Project is a welcome step to showcase the rich heritage of knowledge and Information of/about Jammu and Kashmir. Beside a quick and easy navigation menu, the website comprises two portions –informative and interactive. The informative content relates to non-interactive portion like information on organizational set-up, library locations, contact details, collection,
...
Lokesh Joshi, Scientist-D, NIC, Delhi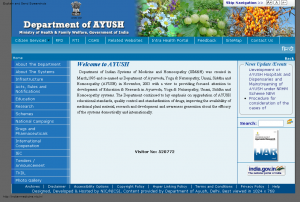 Department of Ayurveda, Yoga & Naturopathy, Unani, Siddha and Homoeopathy (AYUSH) comes under Ministry of Health & Family Welfare, Government of India. AYUSH provides focused attention to development of Education & Research in Ayurveda, Yoga & Naturopathy, Unani, Siddha and Homoeopathy systems. The website is rich with information about the department, its organizational structure and Infrastructure, research papers, course details, schemes, campaigns, international cooperation,
...
Lokesh Joshi, Principal Systems Analyst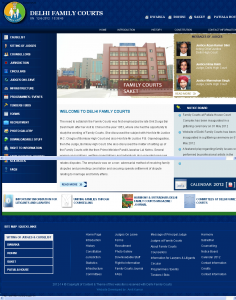 The need to establish the Family Courts was first emphasized by late Smt. Durga Bai Deshmukh after her visit to China in the year 1953, where she had th opportunity to study the working of Family Courts. Family Courts emphasizes on a non- adversarial method of resolving family disputes and promoting conciliation and securing speedy settlement of dispute relating to marriage and family affairs. The lately launched website is single window access to activities and information pertaining to Delhi
...
Lokesh Joshi, Principal Systems Analyst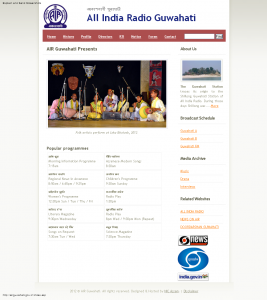 The Guwahati Station traces its origin to the Shillong Guwahati Station of All India Radio. During those days Shillong was the administrative capital of undivided Assam. With three transmissions every day, its broadcasts frequency are Medium wave Guwahati - A Frequency: 729 KHZ Meters: 411.5 Guwahati - B Frequency: 1035 KHZ Meters: 289.9. The broadcast covers 12 major districts namely: Kamrup, Barpeta, Nalbari, Bongaigaon, Kokrajhar, Dhubri, Goalpara, Darang, Sonitpur, Nagoan, Morigoan and Karbi
...
Lokesh Joshi, Principal Systems Analyst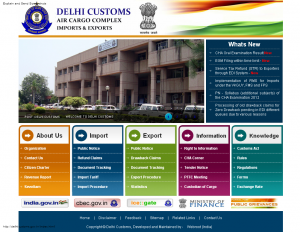 Delhi Customs is an organization under the Central Board of Excise and Customs, Ministry of Finance.It is the lead agency monitoring Import and Export of goods and services through Delhi Airport. The website offers organized and rich information on import and export norms and services, besides advance shipment tracking application. The website keeps record of export and import entries and provides latest news updates related to cargo services. A contact page with contact details of
...
Lokesh Joshi, Principal Systems Analyst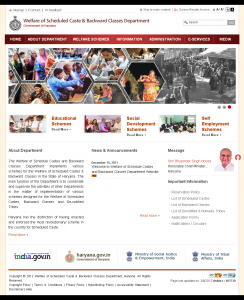 The Department of Welfare of Schedule Castes & Backward Classes coordinates and supervises the activities of other Departments in the matter of implementation of various schemes designed for the Welfare of Scheduled Castes, Backward Classes and De-notified Tribes. The website is rich and updated with information, categorized under impeccable navigation architecture. Wide coverage of welfare schemes with documents available for download helps users to seek and save desired information.
...
Lokesh, Scientist-D, , Delhi(NCT)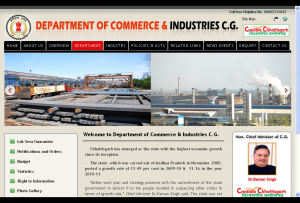 Major Responsibility of the Department of Commerce and Industry in state's all around development is to contribute to industrialization and trade promotion. The Department plays a catalytic role in establishment of micro, small, medium, mega and ultra mega projects, to create employment opportunities and to contribute to the development of all areas by increase in investment, trade and export. The website is full of relevant and updated information pertaining to policies, acts, events, annual
...
Lokesh, Scientist-D, Delhi(NCT)
Search Online News